Operational planning is highly cross-functional. It touches every team and can drive real change—but it also involves lots of coordination. For it to work, you need to bring together almost every team in the company, including executives, finance, product, legal, human resources, and more. 
With so many relationships to manage, templatized workflows are key. Templates give stakeholders a plan for how to work together—so instead of constant back-and-forth conversations, you can make plans and take action quickly. At Asana, we use predefined workflows to streamline our operational planning processes—from annual planning to business planning meetings. 
What is operational planning?
Operational planning is the process of organizing how your company comes together to make strategic decisions. It's similar to project management, except instead of looking at a single project, you're charting the course for the entire company. The goal of operational planning is to drive alignment and clarity across all business divisions—so company leaders can work together to make decisions, and the rest of the company can understand and take action on those decisions. 
For example, operational planning involves: 
What is an operational plan template? 
An operational plan template is a pre-made workflow for any essential operational planning process—like annual planning or quarterly business reviews. The template lays out each step of the process, so stakeholders know exactly how to collaborate with each other. For example, if you build an annual planning template, you no longer have to start from scratch for each new planning cycle. Instead, you can just copy the template and follow a predefined workflow.
Why use a digital operations plan template?
Since operational planning involves so many stakeholders, it's common to run into pitfalls like long and confusing email chains, too many meetings, and losing information in the shuffle. There's a lot to keep track of, and static tools like email and Google Docs often add to the confusion. 
Using a work management platform solves these problems by centralizing your strategic planning process in one place. That way, everyone has a single source of truth where they can communicate, share updates, and make plans in real time. 
Here's what you can do with a digital operations plan template:
Types of operational planning templates
When creating operational planning templates, it's best to focus on a single use case at a time. Below, we've outlined two specific use cases we utilize at Asana—plus the key elements of each.
Annual planning template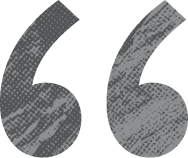 Annual planning is a highly cross-functional process. There are top-down company goals and bottom-up team and department plans, all happening at the same time. At Asana, our strategic planning team uses predefined workflows to streamline the planning process, share information across teams, and help everything come together into a coherent, integrated plan. Here's how. 
Create a single system of record for all annual planning tasks. During annual planning, you need to coordinate tasks across many different teams. Make sure nothing gets lost by centralizing everything in one project, so you can see what each team is responsible for and by when. 

Define each annual planning phase. At Asana, we break the annual planning process into phases, each with a specific goal and time frame. When building your template, create a section at the top to define each annual planning phase—including the goal of that phase and when it occurs. By clearly defining what you want to achieve by when, stakeholders can understand how their individual annual planning tasks fit into the overarching process. 

Create sections for each department or team. Organize each team's tasks into a single section, so they can easily see what they're responsible for accomplishing during the annual planning cycle. 

Use custom tags to add additional information. At Asana, we use custom tags to view important details about each task. For example, we use tags to identify which team is responsible, which planning workstream the task falls under, whether it's a concrete deliverable or a decision to be made, and whether a meeting is required. 

Identify key milestones in your plan. Create milestones to identify important checkpoints throughout the annual planning process. This helps teams understand what they're working toward and how it fits into the overall planning roadmap. 
Once you've created your annual plan, share and track it with Asana's Goals feature. Goals is an organization-wide tool that can help your entire company set, monitor, and communicate about goals.
Business planning meeting template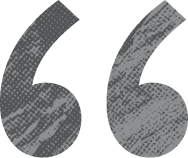 Business leaders need to stay aligned. One way to keep executives on the same page is by hosting regular business planning meetings—where leaders can share updates, align on action items, and create plans. 
At Asana, we've created a standardized workflow to streamline business planning meetings and ensure we're using meeting time as efficiently as possible. Thanks to this workflow, we no longer have to scramble to pull together and prioritize the right topics. Instead, presenters have plenty of lead time, and meeting attendees can focus on what's most important for the business—not just what's top of mind. Here's how.
Create a single source of truth for meeting planning and follow-up. Centralize planning tasks in one place, so stakeholders can easily see what's coming up and who's responsible for each presentation. Create a single task for each agenda item—and then when the meeting is over, add that same task to other projects (like meeting notes or action items) without duplicating work. 

Use sections to organize information. Make tasks easier to find by bucketing them into sections, like upcoming topics, new topic submissions, and meeting agendas. 

Submit new discussion topics with forms. Create a topic request form to standardize how new agenda items are added. Forms ensure you have all the information you need to plan agenda topics—like a brief description of the agenda item, goals for the discussion, the facilitator, and time required.

Create custom tags to see key information at-a-glance. Add custom tags to get a quick view of each task's category and status. For example, use custom tags to identify whether agenda items are set or still open. 
Recommended features and integrations
As you build out your operational planning templates, customize your team's workflows with these features and app integrations. 
Integrated features
Recommended apps
FAQs
What other operational planning templates can I use to streamline workflows for my business?
With Asana you can create—and customize—templates to fit any business operations use case. Here are some places to start: 
Can a project management platform help my business achieve strategic goals faster?
Project management platforms like Asana can significantly improve team efficiency, allowing you to accomplish more with fewer resources. According to an independent report, Asana cuts the time it takes to complete a project by up to 50%—meaning it could help your team get work done in half the time. With less time wasted day-to-day, your team can focus on high-impact work, like driving revenue and achieving strategic goals.
What's the best way to monitor all operational workflows in one place?
With Asana Portfolios, you can see a high-level view of all operational planning initiatives—including project status, progress, and owners. If an initiative is off track, it's easy to click in, identify the blocker, and create an action plan to get things back on track.