Managing IT programs is no small task. It's hard to drive digital transformation when resources are limited, especially when companies are focused on protecting their bottom line.
But in reality, better processes and tools are the key to unlocking business efficiency. With streamlined workflows and more efficient program management, IT teams can do more with less. You can improve security, quickly manage incidents, and ensure employees have the tools they need—without missing a beat. 
To make your processes more efficient, start with an IT program management template. 
What is an IT program management template? 
An IT program management template is a reusable guide that helps teams plan, prioritize, and execute IT projects. Templates standardize how teams approach key workflows like incident management, software offboarding, or IT requests. They promote consistent practices across your organization, so it's clear how cross-functional stakeholders should work with IT—and vice versa. 
Instead of starting new IT projects from scratch, teams can copy the template and follow a predefined process—checking every box along the way. 
Why use a digital IT program management template?
IT program management is a living, breathing process. You need to triage and assign requests, communicate with stakeholders, remove blockers, and resolve incidents in real time. When projects and requests are constantly in flux, static Excel spreadsheets or Google Sheets quickly become outdated. But with a work management platform like Asana, you can see and manage work right as it happens.
Here's what you can do with a digital IT program management template: 
Create a single system of record for all IT work. 

Quickly see each project's status, and remove blockers as needed. 

Automate IT workflows, so your team can spend less time managing tasks and more time on mission-critical work. 

Integrate other tools—like ServiceNow and Jira—into your Asana workflows, so you can track information in one place.

Share status reports with stakeholders without putting in extra work. 

Switch between project views to visualize IT workflows and roadmaps in different ways—such as task lists, Gantt charts, calendars, or Kanban boards. 

Easily update project schedules, statuses, and owners as circumstances change.

Attach relevant screenshots, documents, and spreadsheets. 
Types of IT program management templates
IT program management encompasses all of your ongoing IT projects, so it's hard to create a single template for everything. Take a look at some specific use cases we utilize at Asana—plus how to set them up.
IT annual planning template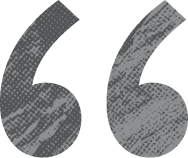 Annual planning for IT involves lots of stakeholders. Business leaders set budgets and company objectives, while individual teams request new tools and IT support—and you need to bring all of that input together during planning. An annual planning template creates a predefined workflow to help you navigate all these relationships. It outlines who you should loop in at each step, what decisions need to be made, and how your team should move forward. 
At Asana, we use a standardized annual planning intake form to manage new project requests for our IT team. After stakeholders submit the form, their requests are automatically added to an annual planning project, and the appropriate team members are notified and looped in.
Here are some key fields to include on your form:  
Requester name

Requesting department

Project name

Project description

Project deliverables

Project timeline

Pain points or problems this project will solve

Workarounds you're currently doing to address these pain points
Once you create your form, set up automations to instantly add new requests to your annual planning project and assign follow-up tasks to the appropriate stakeholders. For example, you can assign follow-up tasks for an initial assessment, cost-benefit analysis, and approvals. 
IT incident management template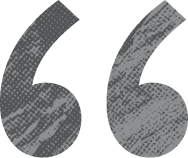 When IT incidents happen, the pressure is on. Standardized workflows give your team a clear path forward—so you can take action quickly and decisively. 
At Asana, we've streamlined our incident management process with automations. That means when a certain trigger is activated, a series of actions are performed automatically. For example, we've set up automations to: 
Automatically log incidents when they occur

Route incidents to the right team and the right person

Alert managers and support leads based on the impacted area

Track service level agreements (SLAs)

Create follow-up tasks for postmortem meetings
Tool offboarding template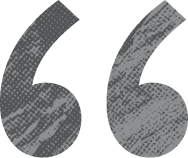 It's up to IT teams to determine when applications no longer serve an important purpose at your company—and then to offboard those apps when needed. Having a predefined tool offboarding process in place can help your team tie up loose ends and make the transition as smooth as possible for the entire business.
At Asana, we use several strategies to monitor tool usage and phase out unhelpful applications: 
Recommended features and integrations
As you build out your IT program management templates, customize your team's workflows with these features and app integrations.
Integrated features
Recommended apps
FAQs
What other project management templates can I use to streamline IT workflows?
With Asana, you can create—and customize—templates to fit any IT use case. Check out some best-in-class IT templates like: 
How much time can my team save by using a project management platform?
Project management platforms like Asana can significantly improve team efficiency, allowing you to accomplish more with fewer resources. According to an independent report, Asana cuts the time it takes to complete a project by up to 50%—meaning it could help your IT team get work done in half the time.
What's the best way to monitor all IT initiatives in one place?
With Asana Portfolios, you can see a high-level view of all IT initiatives—including project status, progress, and owners. If an initiative is off track, it's easy to click in, identify the blocker, and get things back on track. At Asana, it's common practice to pull up the IT program portfolio during status meetings to show how each initiative is progressing and discuss solutions for off-track projects.