No matter what kind of campaign you're managing, your marketing team needs a clear plan and effective execution to make it a success. But with so many moving pieces to manage—deadlines, creative assets, stakeholder feedback—how do you make sure nothing falls through the cracks?
With our marketing campaign management template, you can manage and execute your campaign in one place, from kickoff to launch.
Why use a marketing campaign management template?
A marketing campaign management template is a pre-built framework to help your team manage and execute marketing campaigns. It includes all the steps and cross-functional work you need to drive campaigns from initial brainstorming to launch. With everything in one place, you can streamline work, simplify hand-offs between stakeholders, and make sure your team completes every step in the campaign planning process. 
With this template, you can: 
How to use our marketing campaign management template
Everyone's team is different. That's why we've made this template customizable—so you can tailor it to fit your team's unique processes and needs. As you set up your campaign plan template, here are some best practices to keep in mind: 
Integrated features
Recommended apps
See how ClassPass manages marketing campaigns
Want to learn from a marketing expert? ClassPass, the app for all things fitness, spa and beauty, uses Asana to plan and execute their marketing campaigns faster. Use their custom-built template to manage complex campaigns in one place—so plans, responsibilities, deadlines, and progress are clear to all.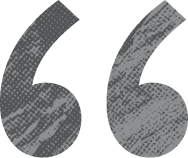 Manage campaigns like ClassPass
FAQs
What is a marketing campaign?
A marketing campaign is a coordinated set of activities to promote a product, service, or idea. It includes your plan for what assets your team will create, how you'll share them with your audience, and what your marketing goals are for the product or initiative you're launching. Your marketing campaign should include a marketing brief, which outlines the goals, timeline, budget, bill of materials, and channels you'll be pursuing. Our marketing campaign management template helps you track all your work in one place, so you can launch your best marketing campaign and make sure no work falls through the cracks.
Interested in learning more? Check out our comprehensive guide on how to manage marketing campaigns with Asana.
How should you structure a marketing campaign?
Before you dive into the details, make sure to establish your marketing campaign's goals, strategies, and key messages. You'll also want to set your budget and define how you'll track success. Then, create your marketing campaign summary, which should include the specific assets and creative your team will be producing for your marketing campaign.
Interested in marketing strategy? Check out our articles on digital marketing and how to craft a successful go-to-market strategy.
How do you write a campaign summary?
A marketing campaign summary, sometimes known as a marketing brief, is a list of all of the channels, content, goals, budget, and creative assets your team needs for an upcoming marketing campaign. Turn your campaign summary from a static document into a dynamic list of tasks with due dates with our free template. Track exactly what your team is working on, what stage it's at, and when it's due.
What types of campaigns can I manage with this marketing campaign plan template?
This template is customizable, so you can use it for any type of campaign. This includes digital marketing campaigns, advertising campaigns, integrated marketing campaigns, email marketing campaigns, content marketing, and more.