It happened—that brilliant editing technique you wanted to try out during post-production (the one that was sure to make your podcast go viral) was skipped over by a team mate. It's frustrating if it happens once, but if you and your team can't figure out how to coordinate the production process, your podcast (and ultimately, your audience) will suffer. 
Thankfully, you can prevent this by planning ahead. When you launch a podcast, you're usually looking to strategically connect even deeper with your audience or customers. Building a digital podcast planning template keeps you focused on the task at hand and ensures you follow all of the necessary steps to launch a great episode. 
What is a podcast planning template?
A podcast planning template is a reusable tool that includes all the information, resources, and tasks you need to properly plan for your podcast. In order to produce high-quality, consistent podcast episodes, you need to stay organized—and a podcast planning template is one way to do that. Usually, these templates are broken down into sections for your specific workflow. 
There are a variety of templates you can build to help you through the podcast production lifecycle, such as:
Podcast planning task list. This template includes all of your to-do list items for every podcast. For each episode, duplicate the template and use it to stay on track for production timing and sharing. For example, you could include sections for research, podcast content, and post-production—each with their own associated tasks.

Podcast episode outline. You can also create a podcast planning template that acts as your own podcast outline for each episode. In this version, you would likely have sections for the podcast intro, interview questions, and closing thoughts.
Do you need a podcast planning template?
If you're hosting a podcast, you're likely a natural conversation starter. But what about your organizational skills? The truth is, even if you're a talented and thoughtful creator, you can still benefit from the structure of a podcast planning template.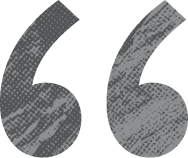 From zero to ten podcasts: How Caspian Studios produces B2B podcasts with Asana
This is especially true if you build your podcast planning template in a digital platform, such as a project management tool. Along with helping you stay organized and track deadlines, your digital podcast planning template can also:
Remind you of the details. Little details—like checking to make sure you've correctly spelled your interviewee's name—make a big difference. Using a template keeps these small (but important) bits of information from falling through the cracks. 

Reduce planning time. When you create a digital podcast planning template, you can easily duplicate it within minutes, allowing you to dive right into work.

Keep information together. Link all your materials in one place, so you always have your references on hand when you need them.

Make details shareable. Easily share with your podcasting team and any external partners, including advertisers and influencers.

Help you stay consistent. Random topics and thoughts are hard to follow. By outlining your podcast creation process and exactly what to say during each episode, you can stay on topic and build a routine for seamless content creation.

Scale with you. As you grow and expand, you can adjust your template so that it grows along with your business.
How to create a podcast planner template
Exactly how you create your podcast planning template is up to you, but in general, you can build it in five simple steps:
Choose a digital format, such as project management software, that makes it easy to duplicate and use your podcast template.

Use your template to capture every important task. No to-do is too small. By listing everything out in one place, you can ensure no tasks fall through the cracks.

Use sections to organize work. Your podcast likely goes through pre-production, production, and post-production. Use sections and tags to clarify what stage you're at and keep everyone on the same page.

Save your template and share with all of your stakeholders. If you have contractors, freelancers, or agency partners working with you on the podcast production process, you can all use your template as a source of truth. 

Duplicate your template and use it for every new episode.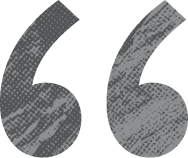 You can also create podcast templates for any of your related workflows, like a template for your episode research, script template, or content strategy—or a checklist for reaching out to prospective sponsors. 
What to include in your podcast planning template
Your podcast planning template should detail everything from pre-production all the way to promotion. Include sections for each of these stages, then break your template down even further into tasks with assigned team members and deadlines to keep you on track. Here are some task ideas to get you started:
Pre-production tasks: List out everything you do before producing an episode. For example, pre-production tasks often start with research, compiling notes, or getting release forms signed.

Production: What do you do every time you make an episode? For larger podcasts, this might mean checking in for your studio space or transporting your guest from their hotel to the podcast studio. For smaller podcasts, your production tasks will include the steps you take during recording, such as turning on a noise blocker.

Post-production instructions: Include everything you and your team need to properly manage episodes during post-production, such as editing or formatting them specifically to upload to Spotify or YouTube.

Marketing: Follow tasks aligned with your marketing strategy for both pre-production promotion and a post-production marketing push.

Resources and references: Keep all your relevant materials in one place. For example, a "what not to ask" list of what you will not cover on your podcast.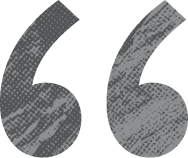 Integrated features
Recommended apps
FAQ
What is the purpose of a podcast planning template?
Podcast planning templates ensure nothing falls through the cracks and that you remember every detail of the production process—from start to publish. Track your work and coordinate with team members and stakeholders to stay organized throughout the planning process. 
What are the benefits of podcast planning with a template?
Using a template for your podcast planning reduces the amount of time you spend on unnecessary tasks (such as building out a fresh to-do list for each new podcast episode). It also ensures that your work is consistent across teams and makes it easier to collaborate with stakeholders.
How do you create a podcast episode outline template?
A podcast episode outline lists out the details of your podcast. For your template, include the podcast script with the intro, outro, talking points, and show notes. Leave space for things like social media grabs (one-liners from your episodes you want to re-share on social media accounts) and custom forms where guests can input relevant information about their work.