Managing content localization is no small task, especially if your team regularly translates content into multiple languages at once. That's why we've partnered with Awin—an expert in global affiliate marketing—to create a customized content localization template.
Awin uses Asana to manage content localization across all central and local teams in the 15 territories it operates in. Try their template to streamline your localization process, reach your target audiences faster, and ensure no requirements slip through the cracks. 
Why use Awin's content localization template?
Awin's content localization template is a pre-built framework to help streamline and manage translations. It does more than just track translated content—with this template,  your team can create automated workflows that seamlessly hand off tasks between different approvers and stakeholders. That means less manual work, more accuracy, and smoother cross-functional relationships. 
Manage localization at scale
The more translations your team handles, the harder it is to keep everything organized and on track. Awin's content localization template is built to handle many requests across multiple languages at once. With a standardized translation process, your team can make sure every requirement is checked off—like translating subtitles for a video, or creating localized images for an SEO landing page. 
Define clear cross-functional workflows
Localization teams are cross-functional by nature, often managing translation requests from many different teams. With a standardized intake form, Awin's template makes it easy for stakeholders to request translations—and ensures your team has the information they need to get started. Send stakeholders automated notifications when their request is complete, and let them follow along through every step of the process. 
Reduce manual work
It takes a lot of time to manually assign, hand off, and deliver tasks—especially when there are multiple steps and teams involved in each localized content request. Awin's template solves this problem through automations—programmed rules that seamlessly triage tasks and pass the baton between different teams. In addition to saving time, automations also improve accuracy by making sure your team completes every task before publishing.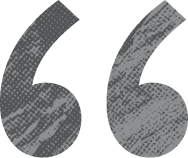 How to use Awin's content localization template
Awin's content localization template includes all the building blocks you need to optimize your translation management process. As you adjust and customize the template to fit your team's specific requirements, here are some questions to consider: 
What information should stakeholders provide for each request? Awin's template includes a standardized template task for new translation requests, including details like word count, due date, and requested language. Consider what your team needs to know before kicking off the localization process, and update the template task accordingly.

Which manual steps can you automate? Determine how translation requests should move from one stage to another. Then, customize the template's automations for your team's specific workflow. For example, Awin's template automatically assigns and notifies their localization agency when new requests are added. It also triages tasks to the right team, automatically moves tasks to the right template section according to their completion status, and pre-fills translation steps according to stakeholder requirements. 

What steps should all localization tasks include? Awin's template includes standardized steps for each translation request, to ensure nothing falls through the cracks. For example, each request task includes sub-deliverables like image creation, social media post localization, copy translation, and final publishing. Customize these steps to fit your team's workflow, and give team members a predefined roadmap to follow for each request. 
Integrated features
Recommended apps
FAQs
My team localizes content into more than four different languages. Can I still use this template?
Yes! You can customize this template to handle additional languages as needed—whether that's English, French, German, Spanish, Italian, or more. To do this, just add template sections for each new language, copying the format and localization workflow from preexisting sections. 
This flexibility is especially helpful as businesses expand their localization efforts into new markets.  As needed, you can easily add new languages to keep as your team scales its content localization strategy—reaching different countries, target markets, and international audiences.
Can I use this template for different types of content localization, aside from marketing?
You can use Awin's template for any type of content localization project—whether it's marketing content, sales, ecommerce, user experience content, or something in between. The template provides all the building blocks you need to create your own tailor-made localization workflow. 
You can also use this template to create new native language content, update existing content, or manage machine translations.
What's the benefit of a digital content localization template?
Organizing workflows across different departments can be chaotic, especially when teams use disconnected tools that can only execute bits and pieces of a project. By centralizing your localization process in a work management platform, you can build end-to-end workflows that make it clear how—and when—teams should collaborate.
That means no more searching for information or navigating unclear relationships. Instead, your template provides a clear blueprint for how translation requests should be made, how your team approaches requests, and how you communicate updates along the way.