ClassPass makes it easy to find and book fitness classes. Established in the US in 2013, the company has quickly become global, and its 25-person marketing team supports this growth with campaigns to increase brand awareness and grow the ClassPass subscriber base.
Kerry Hoffman, Senior Project Manager of Marketing Operations, oversees all marketing projects undertaken by the creative, growth, and content teams. She balances their workload and resources, but before adopting Asana, there was no way to view all incoming requests and work in progress at once. They run 40 growth campaigns per quarter, 20 content campaigns per quarter, and 8 to 10 large campaigns per year, so the lack of oversight led to delays and duplicate work.
The marketing team used an unwieldy combination of email, chat, and spreadsheets to collaborate on campaigns, resulting in:
No source of truth or accountability on due dates

A constant need to ask for status updates

Information silos and documents lost in email threads

Duplicate work requests that could have been consolidated
To scale at the rate the company needed, the marketing team had to operate more efficiently.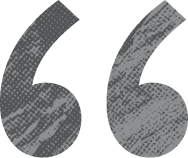 Selecting a work management tool to increase efficiency
The team needed a tool to improve visibility and collaboration, operationalize processes, manage incoming requests, and contain all deadlines.
They chose Asana because it was flexible enough to handle a variety of workflows, and it simplified collaboration with teammates, particularly in assigning tasks and collecting stakeholder feedback in one place. Its searchable platform also made it easy to find documents and completed assets for recurring campaigns.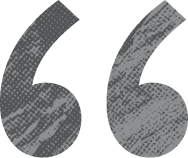 All creative requests are directed through Asana
Today, an idea for a marketing project becomes "real" when it's entered into Asana. If it needs visuals or copy from the creative team, the channel owners requesting the project fills out a Creative Brief task, entering due dates, ownership, approvals needed, etc.
This brief lives in a "Creative Requests" project, where Kerry reviews and evaluates it against department priorities, then assigns the work after moving it to a "Creative Requests In Progress" project.
Kerry has templates for common tasks to automatically copy over a workback schedule. For example, a subtask for a new email campaign might be to create a corresponding landing page—a previously overlooked step that is no longer forgotten because it's in the template.
As a creative request progresses, teammates update its status using Asana custom fields. This automatically notifies stakeholders when an asset is ready for review and feedback, which they can do right in the task comments. Now there's no need to ask for status updates or hold a live feedback meeting. Asana gives Kerry one place from which to manage resources while creating a reliable historical record of completed work and assets for the team.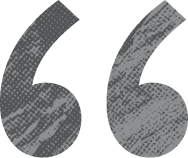 Streamlined process for successful campaigns
Asana provides a single source of truth for all in-progress and completed marketing work. This has led to greater visibility and efficiency, allowing the team to work faster, prevent duplicate work, filter out low-priority requests, and produce more successful campaigns on time.
Using Asana has also helped the marketing team create a playbook for major campaigns. When planning a New Year's campaign—their largest to date—they captured every detail in Asana, making production of their next big campaign much faster two months later.
Since everything happens in Asana, new employees and freelancers can onboard faster, while traveling workers can stay up to date on projects via the Asana mobile app. The team doesn't use emails to manage projects anymore, and doesn't need as many meetings.
Now that they collaborate more efficiently, the marketing team is in prime condition, helping ClassPass stay fighting fit.