MATE is one of Australia's fastest-growing telecommunication startups. It's also one of its most innovative. Founded by twin brothers Mark and David Fazio in 2016, MATE sets itself apart by providing high-speed internet services with no lock-in contracts, unlimited data, and local customer support. In just a few years, the company has grown to serve a whopping 70,000 customers with a comparatively small team of 55. One of the secrets to their success? Asana.
Since MATE's launch, Mark Fazio has served as the General Manager, focusing on the company's sales and marketing programs. With an in-house staff of three and seven agency partners, Mark initially had a logistical challenge on his hands. He and his team were responsible for strengthening the MATE brand, establishing channel strategies, and ensuring the company remains competitive. Collaborating with agencies and other departments to execute these programs meant a flurry of emails, countless meetings, and slow turnaround. On top of this, their team lacked accountability and visibility into project status. Mark knew there had to be a better way to work and sought a solution.
Mark and his team had tried other tools before, but they only caused extra work and more confusion.
This time around, they needed a tool that would enable them to:
Centralise work in one place with clear visibility into all projects.

Collaborate with internal departments and external agency partners.

Assign tasks and set clear deadlines for accountability.
When it came to choosing Asana, the team loved that they could create portfolios for their top marketing and sales initiatives, and then break them down into projects and tasks. Asana also provided a bird's-eye view of all of their work so their agencies and other departments could easily see what was happening and act as needed.
Implementing structure in a rapidly-growing company
As MATE grew quickly, every team member was wearing many hats so roles weren't clearly defined. When it came time to implement Asana, they realized they needed to create an internal structure to define who was responsible for their different teams, channels, and types of work.
As they began organizing their work within Asana for different business functions, the MATE team was able to define key internal departments like customer service, technical support, sales, and marketing. They then identified department heads and other roles in these teams based on current responsibilities.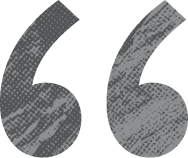 The new department leads used Asana's onboarding resources to learn how to best use the system for their needs. They then set company conventions and rules around using Asana for different workflows and taught this to their teams. This ensured everyone was following the same processes and work was tracked consistently for easy and accurate reporting.
The benefits of structure and clear processes
With Asana, Mark and his team can better manage their sales channels, marketing campaigns, budgets, and resources. Here's insight into how the magic happens:
All sales channels are managed within a portfolio: Core initiatives for each sales channel are broken down into projects and then further broken down into actionable tasks. This structure providesMark and the team a high-level overview of how each initiative is progressing toward their new customer acquisition goals.

Marketing campaigns are managed in projects where they collaborate with their agency partners on all deliverables. This keeps work centralised and has allowed the team to cut meetings down by 90% and improve productivity by 40%.

Team resources are managed in Workload: Within each sales channel portfolio, Mark and his team are able to track the capacity for each teammate to ensure they're being used efficiently to drive growth in the business.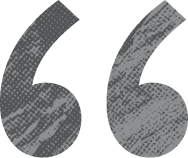 Faster growth with Asana
Mark and the team have huge plans for MATE's future. This includes improving their brand presence (they've just hired their first ambassador, Aussie sports star Mat Ryan), implementing software like CRM for easier scaling, and most excitingly, launching new products and offers to the market. The team will keep using Asana to manage their initiatives and resources so they can continue to innovate and improve Australia's telecommunications market.