Lucid helps teams crystallize their ideas, taking them from complex to clear, text-heavy to visual, and siloed to connected. Ninety-six percent of the Fortune 500 use Lucid's virtual whiteboarding, intelligent diagramming, and cloud visualization products to paint a picture of their future. Its flagship product, Lucidchart, boasts over 30 million users in 180 countries—and over eight hundred of them are Lucid's own employees, who use their products to ideate and plan their work.
Those plans become a reality with the help of Lucid's Program Management team, led by Senior Director Michelle Fisher. Its ten program and project managers are assigned to business units throughout Lucid to make sure things get done on time and on budget. They also oversee companywide strategic work, like goal setting and cross-functional initiatives, which can involve hundreds of collaborators.
But when Michelle joined Lucid, this central team didn't exist yet. She came on board to help the marketing department get organized and deliver on commitments. At the time, their communication and planning was spread across four work management platforms, email, chat, and meetings. It was difficult to see how projects moved from person to person and team to team, and marketing was so siloed that when a cross-functional team sent them a request, it felt less like a baton pass and more like catching a ball lobbed over a fence. For instance:
People didn't understand what was happening before or after their slice of the work, so when someone received a request, it took a long time to get up to speed. This was repeated with every project handoff.

There was a lot of "throwaway work," while some projects stalled in a backlog or disappeared altogether.

Individuals came into work not knowing what they should prioritize for the day.
Marketing knew that if they worked more effectively, it would boost Lucid's growth. Michelle says, "If marketing isn't delivering according to plan, that's going to have a revenue impact. We may not see it now because we're a high-growth business, but we all thought, 'if we were more efficient, how much better could we have done?"
Michelle set out to bring all of marketing's processes onto one platform for more clarity. This eventually became a proof point and springboard to create the central program management function for all of Lucid, powered by Asana.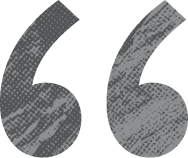 Looking for a platform flexible enough to consolidate work across multiple teams
Michelle looked for a platform that could wear many hats for the marketing team and its collaborators, consolidating management into one place. Research shows that the more apps knowledge workers use, the more they suffer from switching costs: work is duplicated, messages are missed, and people struggle with prioritizing their tasks, according to the Anatomy of Work Index. So it was important that the tool be flexible enough to handle all of marketing's initiatives and have the potential to support other departments in the future.
A few teammates were already using Asana, and when marketing evaluated platforms, they found it to be the most robust and flexible. They liked Asana's ability to create task dependencies, showing what order steps should happen in and how work is connected, as well as the ability to add tasks to multiple projects. For example, if content-related tasks were spread across 50 projects, they could pull them into one project to see all of the content team's work in one place. Michelle liked the ability to toggle between teams, individuals, and projects to see different views of initiatives and workloads, and found that Asana's Pyramid of Clarity matched her approach to work management.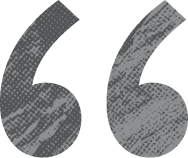 Designing ideal work processes and mapping them to Asana workflows
To centralize on Asana and roll it out to the whole department, Michelle created a project team and observed how marketing had been running. "We mapped out the core ways we work across different marketing teams, and designed the system to facilitate those processes," she says. They built workflows in Asana and tested them with a few teams before slowly rolling it out to the others.
There was a period of advocacy, training, and reinforcement to drive everyone into Asana. When someone sent Michelle a request in Slack, for example, she'd ask them to put it into Asana instead. They also implemented Forms to capture requests from different departments, which strengthened marketing's process in Asana while creating a streamlined way to pass the baton.
Leadership saw the value of Asana on the marketing team, so Michelle's program managers started rolling the platform out to other groups at Lucid. They set up forms for other service-oriented teams and defined companywide conventions for how to use Asana. For example, if work involved at least four steps and more than two people, it became an Asana project; any fewer, and it was an Asana task. They also created different project templates for technical and business teams to kick off new projects faster, which included a project brief, a kickoff meeting, and automatic assignments for program managers.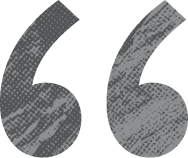 Work is aligned to companywide OKRs in one place, with accountability and transparency
Today, Asana is the central nervous system for all work at Lucid. There's a board for each team, where they can add tasks from any other Asana project they're involved in for a holistic view. Large company projects that span multiple teams are also managed in Asana, so that all stakeholders are making decisions from the same plan. And marketing is now organized with defined processes for projects, from campaigns to events to product launches.
Lucid uses Goals in Asana to track company OKRs and link them to individuals' tasks. Each quarter, program managers make sure that teams add quarterly OKRs and update them at checkpoints. "We're very intentional about connecting our strategy to how we're actually going to do it." says Michelle. "All OKRs are in Asana and connected to execution work via projects. Any major initiative at the corporate level is also managed in Asana, giving us the trackability to make sure things are moving forward. We pull it up in meetings to get a visual representation across the different teams and help drive adoption."
They connect Asana to other tools they use to centralize as much information as possible:
Even though each team works with a unique process, it's still all in Asana. So they get more done as a company, because project handoffs between teams are seamless and there's more transparency and alignment. "What I love about Asana is that it's all in one place," says Michelle. "The historical information is there so I don't need to send emails and hunt for messages."
When the team built and launched a new whiteboard application called Lucidspark in just four months, leadership saw how program management in Asana sped up delivery. "I could bring all teams together, keep people on the same page, and have a view of the whole program," Michelle says. "It seems simple, but it makes such a difference. Asana enabled us to make execution look easier than it is." This became the catalyst for creating Michelle's central program management function at Lucid in 2020.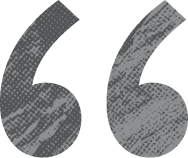 Bringing the world's best ideas to life
With Michelle's team of accelerators behind them, employees across Lucid are focused on their mission of providing the best-in-class visual collaboration solution to help their customers see and build the future. When they have a great idea, Asana helps make it happen. Michelle says, "Teams need a space like Lucid to brainstorm and ideate, but then they need to turn it into action. The connection point between Lucid and Asana is that we can visualize where we're trying to go, and then be execution-oriented and actually get there." The more Asana can help Lucid deliver, the more Lucid can help brilliant minds go from imagining the future to building it.