When you work with clients, providing a good customer experience is key. When clients trust your team to follow through and proactively solve their pain points, they'll keep coming back—again, and again. 
That's where Stride's client account management template comes in. The bookkeeping, accounting, and strategic advisory services firm uses Asana to track and manage client relationships—so they always know where things stand with each client. Use their template to deliver a positive customer experience and make sure no action items slip through the cracks. 
Why use Stride's client account management template?
A client account management template is a reusable framework to help track, maintain, and improve customer relationships. It lays out all the key pieces your team needs to account for when working with clients—including how to structure customer meetings, record action items, and plan discussion topics. Stride's template helps document everything you've discussed and done with each client, so you can proactively address their needs. 
Follow through on action items
Follow-through is essential to building client trust. Stride's client account management template provides a system to document and follow up on key action items, so everything gets done on time. Set due dates, add contextual details, and assign tasks to your team to streamline the account management process.  
Maintain a system of record
When you work with a lot of clients, it can be difficult to deliver a personalized experience to each one. Stride's client account management template solves this problem by illustrating exactly where you stand with each customer—including what you've discussed and done with them in the past, tasks currently in flight, and everything you've planned for the future. 
Standardize team processes
On large teams, everyone tends to do things a bit differently. Stride's client account management template helps you maintain quality at scale by standardizing how your team works with clients. Document steps to kick off work with new customers, key questions to ask during planning meetings, and how to share results for completed projects.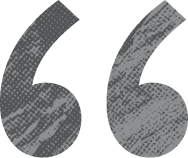 How to use Stride's client account management template
Every company's client account management process is different. As you use—and customize—Stride's template to fit your team's specific needs, here are some things to keep in mind. 
Identify at-a-glance info your team needs to track. What high-level details will help your team understand the status of each action item? For example, you may need to see the category of each discussion topic—whether it's related to budget, reporting, or a new initiative. In Asana, you can create color-coded custom tags to track this information and provide a bird's-eye view of your client relationship. 

Determine the key components of your client relationships. Consider all the categories of information you need to track when dealing with a customer. For example, this might include meeting agenda items, client questions, follow-up tasks, future discussion topics, and client goals. In Asana, create sections in your template to align with these categories and keep everything organized. 

List standard action items for every new client. When onboarding a new client, what steps do you want every employee to take? Pre-fill these as standard action items in your template, so your team has a clear roadmap to follow. For example, you can create standard tasks for a client kickoff meeting, intake questionnaire, or preliminary reporting.
Integrated features
Recommended apps
FAQs
What's the difference between a client account management template and a strategic account plan template?
A client account management template helps your team track, maintain, and improve customer relationships. It's a place for you to document and follow up on action items, client questions, and future goals.
A strategic account plan template is a more specific version of an account management template. It outlines a step-by-step action plan to improve your client's business and help them set and achieve key goals, milestones, and KPIs. Steps in the strategic account planning process include documenting an account overview, setting objectives, identifying solutions, implementing an action plan, using change management techniques, and regularly reviewing your plan to ensure work stays on track.
What types of teams can use Stride's client account management template?
Any team that manages client relationships can benefit from this template—including (but not limited to) customer success and retention teams, key account management teams, and sales teams. Using a standardized template is especially helpful for enterprise-sized organizations with a large number of employees, because it helps standardize customer relationships at scale. However, smaller teams and startups can also benefit from Stride's template. By establishing clear processes early on, you make it easier to scale later.
What's the benefit of a digital client account management template?
Static Excel templates quickly become outdated, and don't provide a way to actually collaborate on action items. On the flip side, a project management platform allows you to assign tasks, set due dates, and show stakeholders how customer relationships evolve in real-time. With a single system of record to track all client relationships, you can create customized solutions and ensure nothing falls through the cracks.