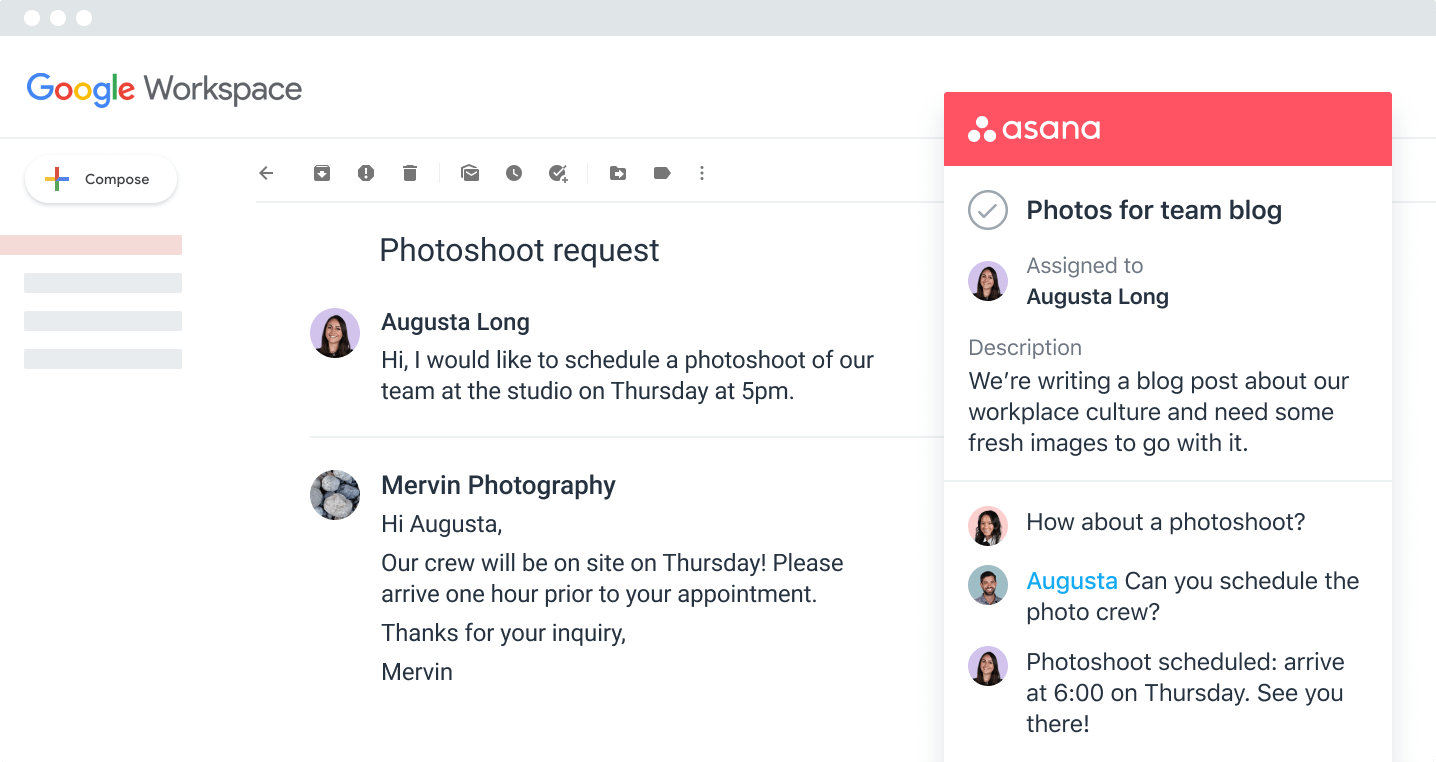 What is Gmail?
Gmail, an email service provider, is part of Google Workspace–a set of productivity and collaboration tools that helps individuals, teams, and businesses stay on top of everything.
Why Gmail + Asana?
Capture tasks without leaving Gmail
With the Asana for Gmail integration, you can create Asana tasks directly from your Gmail inbox. Any tasks you create from Gmail will automatically include the context from your email, so you never miss a beat.
Easily search for Asana tasks
Need to refer to an Asana task while composing an email? Instead of opening Asana, use the Asana for Gmail add-on to simply search for that task directly from your Gmail inbox.
Take action
Whether you create or search for a task, you can comment, like, or complete it from Gmail as well so you don't lose action items in your inbox.
Automate processes by combining Rules and Gmail
Remove bottlenecks by automatically sending emails from your Gmail account using Rules.
Combining Rules with Gmail allows teams to automatically send emails from an account when certain project parameters are met. Teams can go from manually sending emails to choosing triggers that automatically send out an email to your chosen recipients.
How to connect Gmail + Asana
Here's how to set up the Asana for Gmail add-on:
Install the Asana for Gmail add-on from the Google Workspace Marketplace
Sign in with the Gmail account your Asana account is associated with
In Gmail, open an email and click on the Asana icon as it appears in the right-hand panel (note: you might need to refresh your browser the first time you try to access the Asana for Gmail Add-on)
Once you've connected Gmail with Asana, you can create, search for, comment, and complete tasks from within Gmail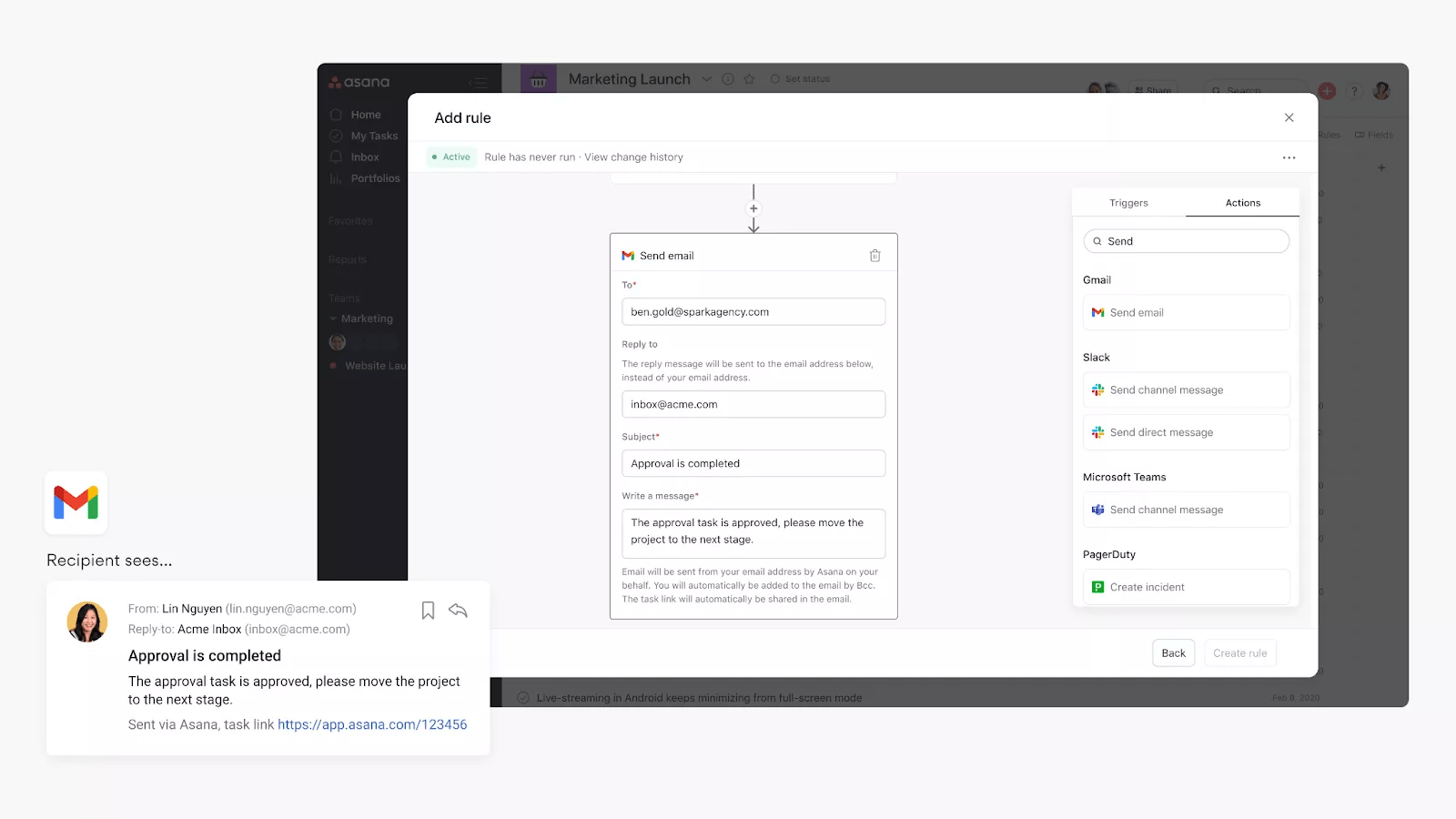 Here's how to set up the Rules integration with Gmail:
Navigate to the specific Asana project where you'd like to add a rules integration
Click Customize in the top right corner
Select or scroll down to + Add Rule
Select Gmai from the left column
Either select a preset rule or click Create custom Rule
If creating a custom rule, add a name, and choose a trigger and action to get started
To learn more about the rules integration, visit the Asana Help Center
Learn more and get support
To learn more about using the Gmail + Asana integration, visit the Asana Help Center or check out our Asana Academy online course.
If you have questions, feedback, or need support, contact the Asana support team.
Collaborate effortlessly with Asana
From the small stuff to the big picture, Asana organizes work so teams know what to do, why it matters, and how to get it done. It's free to get started, simple to use, and powerful enough to run your entire business. Learn more about Asana today.