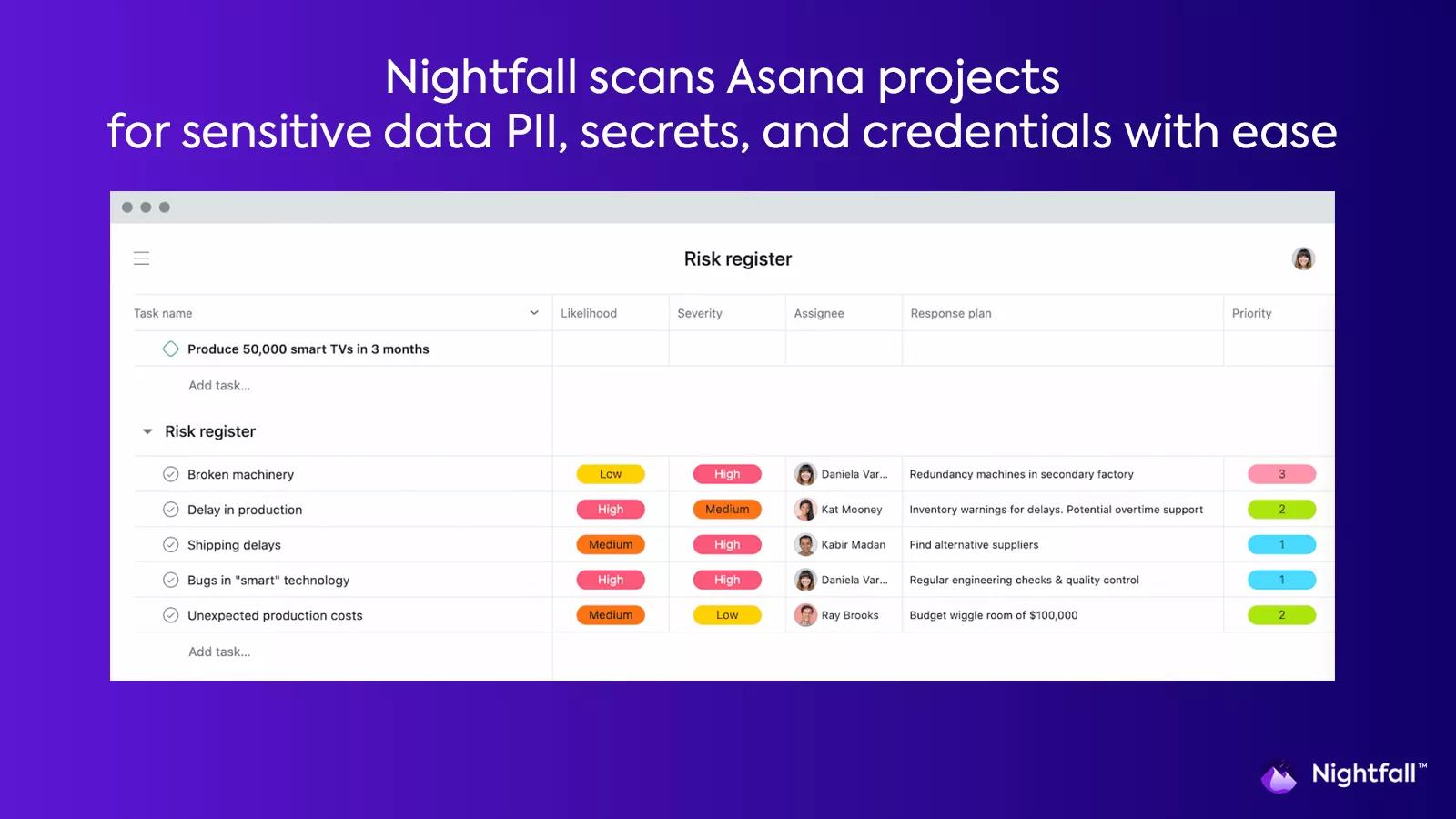 What is Nightfall?
Nightfall helps organizations comply with data protection requirements and avoid the risk of accidental data leakage.
Connecting via API, Nightfall takes a straightforward, modern approach to data loss prevention (DLP), making it easy and frictionless to get started and protect your data.
Why Nightfall + Asana?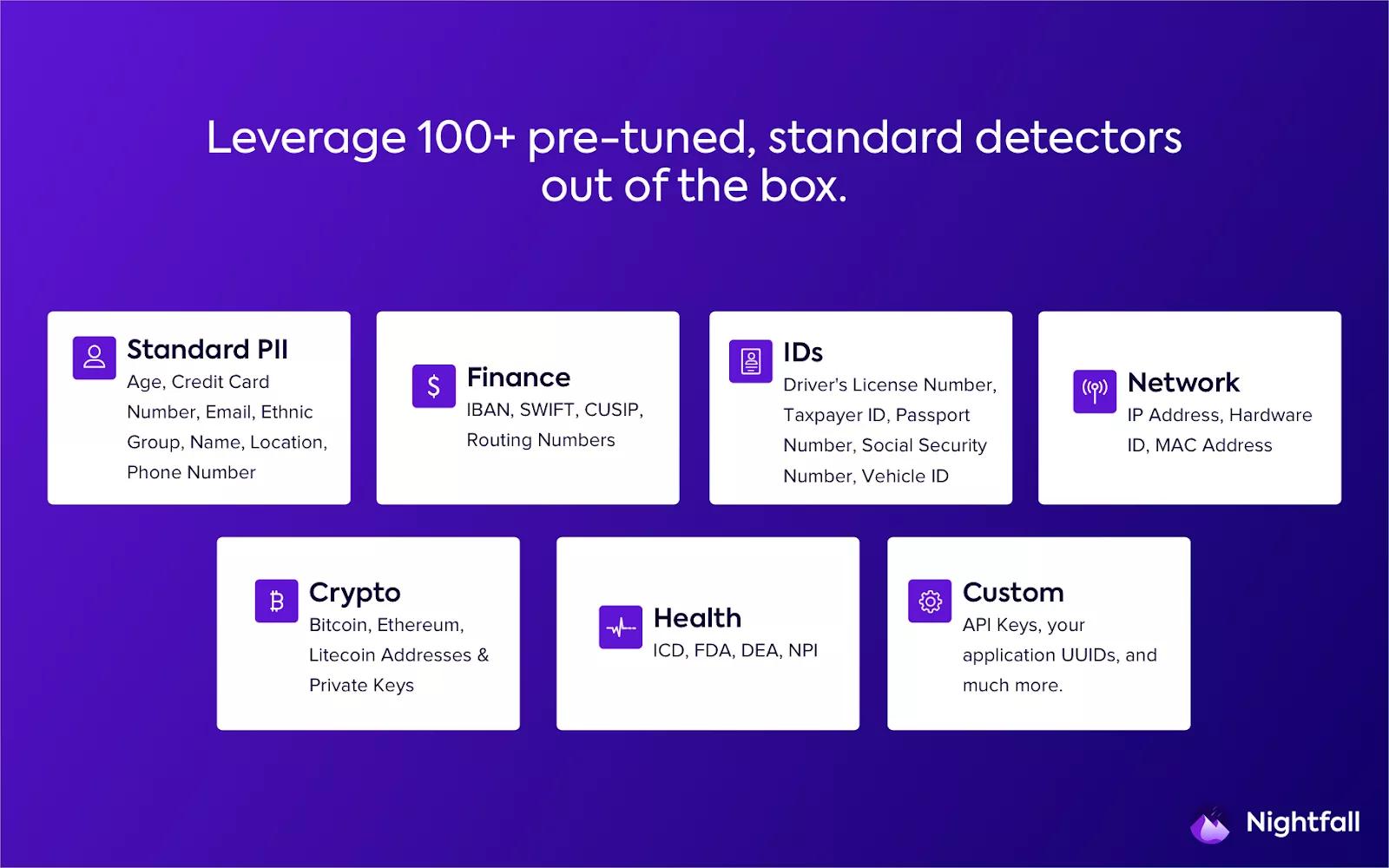 With Nightfall + Asana, you can easily and painlessly scan your entire Asana instance to find and classify sensitive data within projects, tasks, and attachments.
Simply install the Nightfall App, set your detectors (choose from street address, email, credit card, ICD-10/9, & 100+ individual ML detectors) and you are ready to protect your most sensitive data.
How to connect Nightfall + Asana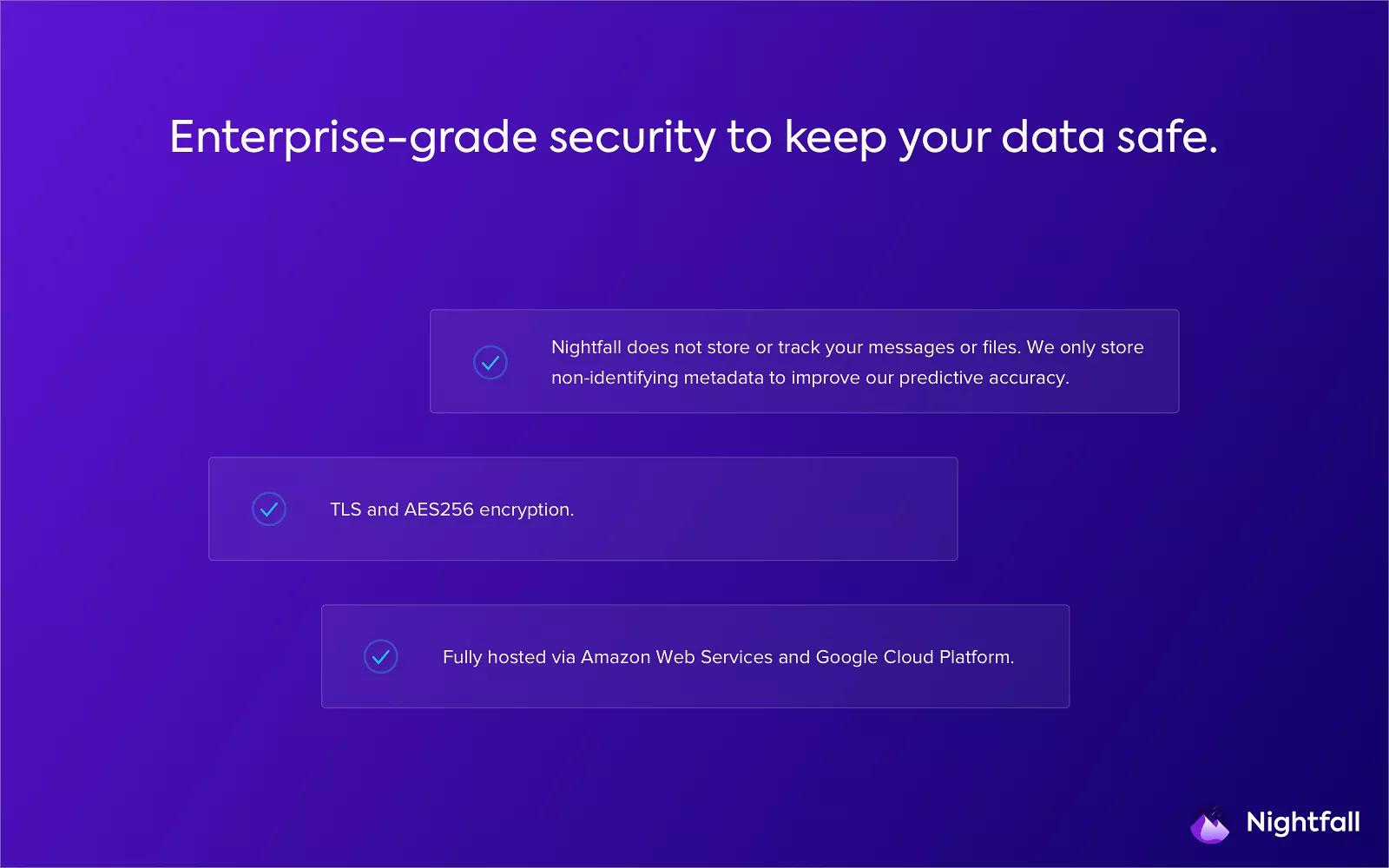 Here's how to set up the integration:
Schedule a set up call with Nightfall to confirm what types of sensitive data to scan Asana for (choose any combination of Nightfall's 100+ ML detectors)
Securely share your Asana API key with Nightfall
Nightfall will provide a CSV report summarizing the location and type of any sensitive data findings
Schedule periodic repeat scans (either daily, weekly, or monthly) to ensure continued compliance
Learn more and get support
To learn more about using the Nightfall + Asana integration, visit Nightfall.
If you have questions, feedback, or need support, visit the Nightfall support page or contact via support@nightfall.ai.
This app integration is built by a third-party developer. Asana does not warrant, endorse, guarantee, or assume responsibility for this integration. Contact the app developer for details and support.
Collaborate effortlessly with Asana
From the small stuff to the big picture, Asana organizes work so teams know what to do, why it matters, and how to get it done. It's free to get started, simple to use, and powerful enough to run your entire business. Learn more about Asana today.