Every organization reaches a stage of growth where teams start doing things a little differently. For example, let's say your marketing team develops a unique creative brief template to kick off and coordinate work across the entire team. At the same time, your product team decides to develop a robust intake request process. Having these processes in place helps marketing and product get their highest-impact work done—but what happens when the two teams need to collaborate? How do you decide which template they should use, or which process they should follow? 
This is where a project management office (PMO) comes in. PMOs increase efficiency and effectiveness by standardizing processes and defining best practices across your organization. In this article, we'll dive into what a project management office does and help you decide whether or not your team can benefit from a PMO.
What is a project management office (PMO)?
A project management office (PMO) sets and maintains your organization's project management best practices—including defining how your organization executes core processes and strategic initiatives. Sometimes called a program management office, a PMO can be an internal team or an external support system. 
What does PMO mean?
PMO is an acronym that stands for project management office.
To support cross-functional collaboration and reduce chaos within your organization, a PMO defines, standardizes, establishes, and runs business-critical planning and operational processes across the entire organization or within a specific department. Typically, this includes determining how products and services are built and delivered at a department- or company-level.
These teams are shared services organizations, which means that in most cases they are a central support team that drives and enables the work of many other teams and departments. For example, at a small organization, you might have one PMO team that standardizes project management best practices across all of your departments. Alternatively, at larger companies with many different systems and less cross-functional collaboration, PMOs may be embedded in the departments they serve. 
The difference between internal and external PMOs
An internal PMO is an in-house team that supports project success. Internal PMOs are permanent teams that collect all of your organization's processes to establish standards and best practices. Then, an internal PMO continues to support your team by providing trainings, updating guidelines, and continuing to standardize best practices as your organization grows. 
Alternatively, an external project management office is an agency or consulting group that helps you create best practices for your company. These PMOs typically intake processes then suggest optimized best practices. Unlike an internal PMO, external PMOs won't be available to enforce those practices or continue supporting your organization. 
The type of PMO you invest in depends on your organization's unique needs. However, an internal PMO is generally better equipped to support your organization in the long term. So in this article, we'll talk about the roles, responsibilities, challenges, and benefits of an internal PMO. 
Who works within the PMO?
An internal project management office is a shared services team. Usually, these project managers work as cross-functional partners to standardize processes across the department or organization they support. In addition to project and process managers, PMOs also consist of business strategy team members—who not only standardize processes, but help to optimize and improve upon them. 
The three different types of PMOs
There are three types of internal PMOs. The type of PMO you choose depends on where your company is at, how disorganized projects are, and what your specific needs are. 
A supportive PMO focuses on providing training, information, and support—without being too prescriptive. Supportive PMOs will often provide suggestions and structure for projects, but allow each project manager to decide whether they want to adopt those suggestions or not.

A controlling PMO is most beneficial if you need to reign in processes and ensure every team is marching to the same beat. Unlike a supportive PMO, a controlling PMO will standardize guidelines and expect project managers to follow those guidelines effectively. Controlling PMOs may also review projects to ensure they're compliant. 

A directive PMO will take over the project management elements and coordinate most project planning details like resource allocation, project risk management, and project scoping. Because the PMO is effectively running most large initiatives, these project management offices tend to staff the most people.  
The benefits of a project management office
The biggest benefit of a PMO is the ability to standardize systems and processes. When everyone on your team is in sync, you lower the barrier to cross-functional collaboration and unlock higher-impact work. 
This is simultaneously one of the most challenging things to tackle as a PMO and one of the main reasons PMOs are helpful in the first place. Over time, teams and departments naturally develop their own processes. In order to get their best work done, each team implements their own standards, technologies, and project management tools. But because they're only adopting processes and tools that meet their specific team's needs, this can quickly create information silos and knowledge gaps. 
Left unchecked, these silos lead to operational inefficiencies and make cross-functional coordination challenging. 
A PMO's first job is to understand each team's individual processes, aggregate that information, and establish one standardized process for the department or organization it supports. This level of change management can be difficult to achieve—to learn more, read our article on the six steps to build a successful change management process. 
In addition to helping teams get their best work done, a PMO:
Aligns projects to corporate strategy, connecting daily work to company goals

Enables cross-functional collaboration by standardizing systems

Establishes organization-wide project management standards

Shares real-time visibility and context between teams

Develops, shares, and monitors project management best practices across your organization

Trains new project managers or teaches new project management skills

Integrates and democratizes data throughout your organization

Increases operational efficiency 

Improves resource utilization

Reduces the time and cost spent on projects
Roles and responsibilities of a PMO
A PMO helps you standardize project management processes across the business. They do that by putting best practices and guidelines in place for your team. This includes: 
Project management best practices
A PMO's first task is to standardize how project and program managers align cross-functional stakeholders and move projects forward. The PMO provides guidance, methods, and systems for how your organization runs projects. This includes: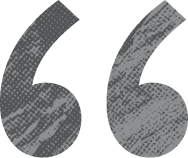 Project governance
Project governance is the framework for decisions made during the project lifecycle. This includes details within the project itself—like where information is stored, who has access to information, and how the team will collaborate—and best practices like the five phases of project management or other project management methodologies. Project governance also standardizes, in broad strokes, how projects are supported by the organization. In the latter case, a PMO establishes project governance rules to ensure that their organization is investing in projects that are contributing to long- and short-term company goals. 
Data-driven reporting
In addition to establishing project best practices, a PMO is the analytical partner to leadership teams. Part of the office's role is to frame key questions, determine and get agreement on analytical approaches, and summarize data to generate action plans if necessary. The PMO brings reporting capabilities to effectively evaluate project performance. These reports empower project teams to make data-driven project decisions and reduce business risks.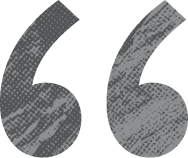 Strategic planning
A strategic plan is a three- to five-year roadmap of where your organization wants to go and how it will get there. A project management office is often the office responsible for creating and monitoring the strategic plan. This includes:
Helping business partners develop their strategy

Standardizing who sets goals

Defining annual OKRs

Breaking OKRs into quarterly plans

Creating a system to track goal progress

Establishing how goals are communicated
The PMO then ensures the strategic plan flows down to the project level as well. This includes:
Read: Your guide to RACI charts, with examples
Information sharing
When teams set up information, folders, and tools for their own use, they aren't thinking about how other team members will access this information. But this model of information isolation leads to more manual, duplicative work. In fact, the average knowledge worker spends 60% of their time on work about work—things like searching for documents, following up on work status, and communicating about work. 
Part of a PMO's job is to reduce information silos like these. To do so, a PMO will: 
Create a central source of truth for key information

Establish best practices for how team members should collaborate

Standardize security practices for information storage and sharing

Assign and monitor responsibility for updating information regularly

Ensure everyone knows who's doing what by when to reduce duplicative work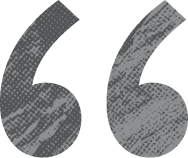 Tool adoption and maintenance
A key part of standardizing processes is ensuring everyone is using—and knows how to use—the same tools. If your teams aren't all using the same work management software already, a PMO drives the change management process and adoption of a new tool, monitoring usage, facilitating trainings, and automating processes where possible. 
The ultimate guide to choosing a work management tool
Resource management
Resource management is the process of planning and scheduling your team's resources in order to complete a project. In this case, a resource is everything from equipment and financial funds to tech tools and employee bandwidth. 
PMO resource management depends on how big your organization is. For small organizations, the PMO may be the team directly allocating resources to different projects. For larger organizations, a PMO might establish a system of resource management planning and change control processes to prevent scope creep. At the enterprise level, this includes capacity planning and resource forecasting, as well.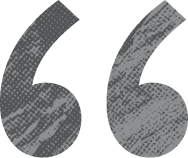 Standardized language
A key part of effective teams is how well your team communicates and collaborates cross-functionally. Part of a PMO's role is to audit existing processes across different teams and standardize those processes in order to enable more effortless cross-functional collaboration. If necessary, this includes aligning on standardized language within your organization, to build shared values and support healthy organizational culture.
Ongoing training
Once they're up and running, a PMO's final responsibility is to host ongoing training sessions to train new project managers and support new initiatives. For example a PMO might host training sessions for how to start setting team- or company-wide key performance indicators (KPIs), or offer webinars on how to resolve conflict within a project. 
Read: The best conflict resolution strategy you're not using
Do you need a PMO?
Creating a PMO is like creating an entirely new team—sometimes, a team that spans the entire organization. Though these offices are incredibly valuable, they are time-intensive to create. 
You might benefit from a PMO if most or all of these are true:
Work is siloed and teams are struggling to collaborate

Processes feel disorganized

Information keeps getting lost

Your organization recently grew rapidly

You're about to implement an organizational change and you want to get ahead of it with change management
If you only need to solve one or two of these problems, try a different strategy: 
Enabling your PMO team
PMO teams help everyone move in the same direction so teams know what to do, why it matters, and how to get it done. If you think a PMO is right for you, start by investigating what teams are currently doing. The first step to creating a PMO is understanding where you are—once you've aggregated all of this information, you then define best practices and empower cross-functional collaboration.
A good place to start is work management. Work management can help you support a lot of moving pieces as you prepare to develop your PMO team, including resource management, connecting work to goals, project status reporting and visibility—just to name a few. 
Want to learn more about work management software? Learn more about how you can coordinate work across all levels of your organization with Asana.