Summary
How do you make sure your team is focusing on the most important work? Work management helps organizations coordinate work across projects and teams, reducing silos and streamlining cross-functional collaboration. Learn what work management is and how it can transform your business.
Workflows, task management, business processes…there's a lot that goes into building a successful workplace these days. More and more, companies are realizing the importance of adding tools, software, and platforms that go beyond task management and can coordinate team members' work and communication in real-time. Automation is at the forefront—with leaders seeking ways to do more, with less. In short, there's a lot going on, and it might feel like these ideas are all disjointed parts of organizing work. But actually, all of these concepts are aspects of strategic work management.
What is work management?
Work management is a systematic approach to orchestrating an organization's workflows—like projects, ongoing processes, or routine tasks—to provide the clarity teams and entire organizations need. It's a form of collaborative intelligence that's about coordinating people and work across all levels of an organization, to ensure everyone has the information they need to accomplish the work that matters most.
Download ebook: What is work management—and why your team needs it
Work management vs. project management
Although people sometimes conflate work management with project management, they're actually different ideas. Work management is a broad system and way of getting work done, which includes projects, planning, and processes. This holistic way of working focuses on connecting the dots between teams, providing clarity, and streamlining cross-functional collaboration. For example, work management might involve creating a workflow structure where stakeholders can seamlessly pass the baton to different teams and ensure everyone is referencing the same system of record..
Project management, on the other hand, is more about the logistical steps of overseeing projects. Creating project timelines and to-do lists, coordinating dependencies, and planning for resource management are all aspects of project management. Therefore, project planning or management is a part of work management, but isn't the whole thing. In a nutshell: project management looks at the tree, while work management takes in the entire forest.
Read: Work management vs project management: what's the difference?
What is a work management platform?
A work management platform coordinates plans, projects, and processes across your entire organization. By creating a centralized hub for all work, you reduce silos and help teams to track progress and work towards your largest company initiatives.
Work management platforms and project management software are both collaboration tools. For example, you'll often find reporting dashboards, Gantt charts, or Kanban boards in both types of software. But unlike project management software, a work management platform connects all work, teams, and goals back to one another. That means every individual who completes a project task knows exactly how that task supports the company's largest goals and objectives.
What is work management—and why your team needs it
Go beyond project management. In this ebook, learn how work management can help you plan, organize, and execute work across teams.
A few years ago at Viessmann, Professor Dr. Martin Viessmann and his son (now co-CEO), Max, realized the importance of moving the heating and refrigerations systems company into the age of smart appliances and the Internet of Things. Along with introducing product innovations, he also wanted to improve the way the company operated internally, ushering Viessmann's business and operational teams into what he calls the "age of effective collaboration."
It makes sense that the Viessmann family would believe in embracing technology. Viessmann is a century-old company and, for Martin and Max, the organization needed to continually modernize both their products and their workplace to keep thriving decade after decade.
That's where Alexander Pöllmann, Smart Office and Collaboration Manager at Viessmann, comes into the story. He was tasked with planning and implementing the "future workplace" and embracing "the age of effective collaboration" at Viessmann. Doing so would allow the century-old company to evolve into the world of ultra-modern, advanced appliances.
Before Alex began introducing new technologies, he took some time to better understand the organization's needs.
What did he find? Employees needed a tool to easily connect, collaborate, and do more together in an increasingly distributed company. As Viessmann had grown over the decades, many people worked in different countries and timezones, complicating collaboration—especially since there wasn't a single source of truth for everyone to go to for managing work across teams.
Alex's goal was to ensure a smooth, organization-wide digital transformation for how Viessmann employees all work together—a transformation bigger than a single project or team. A critical piece of this digital transformation was implementing a work management platform.
How work management makes project coordination easier
The concept of work management is growing in popularity and makes sense to a lot of people, at least in theory. However, in practice, what does work management look like and how does it make your team's project coordination less stressful and more clear?
As the Viessmann example highlights, a work management platform gives teams a way to easily coordinate, whether in the office or in a remote or distributed team. Let's dive into what that looks like.
Work management layers context within team collaboration—the what and the how paired with where you and your team do work. As you may have guessed, given the tools many people use in their jobs, marrying context and collaboration doesn't happen naturally, especially in a remote environment. You need to think deeply about your tech stack and how it can help bridge that gap seamlessly. These three layers of the tech stack help you bring context and coordination together more naturally:
Communication: You probably already have several communication tools and apps at your disposal, like Zoom, Slack, and email. Your team needs to find the right communication balance with these tools and decide which one should be used for what type of communication. Integrations can help reduce your tech stack, so all your tools are available in one place.

Content: Content repositories are where you store all your information and documents. Platforms like Dropbox, Google Drive, or OneDrive are the secure vaults you rely on to produce, save, and share deliverables.

Coordination: As important as your communications tools and content repositories are, it's hard to collaborate and coordinate effectively as a team without a work management platform, like Asana. This final layer builds clarity—like who is doing what and by when—and provides context for the work your team does as a single source of truth.
Adding that coordination layer and single source of truth to your tech stack with a work management platform is vital for successful teams—it provides a living system where everyone can see, discuss, and work on team priorities in one place.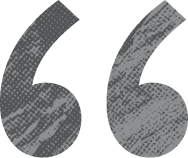 Streamline processes with work management and save time
Once your team or organization is set up with a work management solution, you can also begin to streamline processes, saving your team time and energy.
Read: The way we work isn't working: Here's how to become more productive
So much of the work we do involves ongoing or repeated processes—and you might not even realize it. Once you have a clear idea for what your team needs to accomplish and who is doing what by when, a great way to save time and enact your plans effectively is to know what corners you can cut. By making templates of your repeatable processes and automating work, your team can move more efficiently and effectively to fulfill your goals.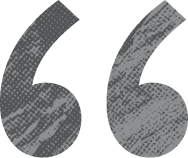 A work management system is your single source of truth
"I'm a huge proponent of having a single source of truth," says Jerod Hillard, an Asana Ambassador. "For my team, that's Asana. From within Asana we are able to provide any necessary context and then redirect people to supplemental documents within our cloud storage platforms, financial tools, or other areas of Asana."
That clarity of work management software gives you and your team confidence, enabling everyone to make progress towards shared goals—whether you work out of an office or are distributed across time zones.
Individuals and teams need to understand how their work contributes to company-wide priorities, ensuring they feel empowered, engaged, and connected to the work that matters most. Work management brings that clarity to teams, giving them the confidence to blaze ahead with the most important work and stop second guessing or running into unseen roadblocks.
What is work management—and why your team needs it
Go beyond project management. In this ebook, learn how work management can help you plan, organize, and execute work across teams.