More often than not, clear communication can make or break successful projects. Clear communication in project management isn't just about where you should be communicating—it's also about which team members should be receiving which types of messages.
The good news is, creating an effective communication plan isn't difficult. All you need to do is define your communication channels and align on when team members should use each. In this article, we'll walk you through how to set up a communication plan and show you a template so you can create your own.
What is a communication plan?
In project management, a communication plan is an outline of how you're going to communicate important, ongoing project information to key stakeholders. Your communication plan will help your team understand who should be getting which notifications and when to loop in project stakeholders. As part of your communication plan, you'll clarify which channel stakeholders should use and when, how frequently different details should be communicated, and who is responsible for each of the different channels.
Read: What are the benefits of project management?
Sharing a communication plan can give your team clarity about which tools to use when and who to contact with each of those tools. Without a communication plan, you might have one team member trying to ask questions about work in a tool that another team member rarely checks. Rather than being able to clearly communicate and move forward with work, each team member would end up frustrated, confused, and disconnected from the work that matters. Then, if they don't have clear insight into who is responsible for each channel, they might end up reaching out to an executive stakeholder with questions that person can't answer. What started out as a simple miscommunication has spiraled into three frustrated team members—and all the while, work isn't moving forward.
What should a communication plan include?
Your communication plan is your one-stop-shop for your project communication strategy. Team members should be able to use the communication plan to answer project questions like:
What communication channels are we using? What is each channel used for?

When should we communicate in person vs. asynchronously?

What are the project roles? Who is the project manager? Who is on the project team? Who are the project stakeholders?

How are important project details, like project status updates, going to be communicated? How frequently will these be shared?
See Asana in action
What shouldn't be included in a communication plan?
A communication plan will help you clarify how you're going to communicate with your project team and project stakeholders—whether these are internal team members that work at your company, or external stakeholders like customers or contractors.
A communication plan in project management is not a PR plan. This plan will not help you align on your social media strategy, identify a target audience, or establish key messages for different demographics. If you need to build out those plans, consider creating a social media content calendar or a business strategy plan.
The benefits of a communication plan
Obviously clear communication in the workplace is a good thing. But do you really need a written communication plan to do that?
In a word: yes. A good communication plan can help you communicate the right information to the right project stakeholders. Executive stakeholders don't need to be notified about every project detail—similarly, every project team member might not need to be on a conference call with your external partners. By clarifying where and how you'll be communicating, you can reduce the guessing game and unblock your team.
Read: 12 tips to effective communication in the workplace
Less app switching
We recently interviewed over 13,000 global knowledge workers and found that the average knowledge worker switches between 10 apps up to 25 times per day. Instead of focusing on high-impact work or even collaborating effectively with their team members, knowledge workers are sinking hours into simply trying to figure out where they should be communicating.
A communication plan can eliminate this guessing game. For example, if your team knows that you only communicate about work in a work management tool, they can search for key information there—instead of digging through document folders, Slack messages, and multiple email chains. Similarly, when you know that a team member is only tangentially working on the project—and is only being looped in during high-level status reports—you won't bother them with a question about when the next project deliverable is due.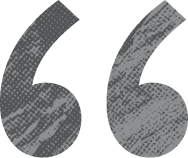 Read: Jones Knowles Ritchie designs brands for scale, disruption, and good with Asana
Increased collaboration
Team collaboration isn't an effortless process that happens by itself—it's a skill that you and your team have to build. One part of creating effective team collaboration is clarifying your team's communication conventions. That's because a big barrier to effective collaboration is feeling comfortable communicating—especially if you work on a remote or distributed team. If your team feels unsure because they're still trying to figure out how or where to communicate, they won't be fully comfortable talking to one another.
Your communication plan is a chance to clarify where team members should be communicating. Depending on the level of detail, you can also include when team members should be communicating—and clarify team conventions towards setting "Do not disturb" mode or snoozing notifications.
By providing these guidelines, you're effectively removing one of the biggest barriers to easy communication and collaboration between team members. When team members know where to communicate—and just as importantly, where not to communicate—they can be confident they're sending the right message at the right time.
Read: 10 easy steps to boost team collaboration
Less duplicative work
Currently, knowledge workers spend 60% of their time on work about work like searching for documents, chasing approvals, switching between apps, following up on the status of work, and generally doing things that take time away from impactful work. Part of this work about work is not knowing where things should be communicated.
If team members don't have a clear sense of where information is shared—things like your project plan or project timeline—then they'll have to dig through multiple tools or ask several team members just to find the right information. As a result, team members who are unclear about where they should be communicating about work also have a harder time simply finding existing work.
Work about work leads to more manual, duplicative work and less clarity overall. In fact, according to the Anatomy of Work Index, we spend 13% of our time—236 hours per year—on work that's already been completed. By sharing your communication plan, you can give your team clarity into exactly where work lives, so they don't have to spend all that time finding it themselves.
How to write a communication plan
A communication plan is a powerful tool—but it's also relatively easy to create. You can create a communication plan in four steps.
1. Establish your communication methods
The first step to creating a communication plan is to decide where your team will communicate—and about what. This includes when to use which tools and when to communicate live vs. asynchronously. Live, synchronous communication is communication that happens in real time. Conversely, asynchronous communication is when you send a message without expecting someone to reply right away. We all use asynchronous communication every day without realizing it—most notably, every time we send an email.
As you define your communication plan, identify what to use each tool for. For example, you might decide to use:
Email to communicate with any external stakeholders.

Slack for synchronous communication about day-to-day updates and quick questions.

Asana to communicate asynchronously about work, like task details, project status updates, or key project documents.

Zoom or Google Meet for any team meetings, like project brainstorms or your project post mortem.
Read: How to write an effective project status report
2. Align on communication cadence
Now that you know where you'll be communicating, you also have to identify how frequently you'll be communicating. Your communication cadence is your action plan for updating different stakeholders about different project details.
For example, you might decide to schedule:
Weekly project status updates posted in Asana to all project stakeholders and sponsors.

Monthly project team meetings to unblock any work or brainstorm next steps.

Asynchronous project milestone updates in Asana as needed.
3. Add a plan for stakeholder management
Running a successful project often depends on getting stakeholder support and buy-in. At the beginning of the project, you'll do this during the project kickoff meeting—but it's also critical to maintain stakeholder support throughout your project.
Read: Supercharge your project kickoff meeting in 10 steps
Take some time as you're drafting your communication plan to detail when to communicate with each project stakeholder, and about what. Some people, like your key project team members, will be communicating about this project regularly—maybe even daily. Other project stakeholders may only need to be looped in during project status updates or maybe just at the final readout.
By listing out how you'll be managing communication with stakeholders, you can ensure they're being contacted at the right time about the right things. The communication they recieve should answer questions at their level of detail and with a focus on business results and overall, high-level impact.
4. Share your communication plan and update it as needed
Once you've created your communication plan, it's time to share it with your project team. Make sure your communication plan is accessible in your central source of truth for all project information. We recommend using Asana to track all project communication and work, so you can talk about work where you're working.
If any changes impact your project communication plan, make sure you update it and communicate those changes. That way, team members always have access to the most up to date information.
See Asana in action
Example communication plan
Communication plan template
Description of communication
What type of communication is it?
Frequency
How often will you be communicating?
Channel
Which tool will you be using? Is this synchronous or asynchronous communication?
Audience
Who is receiving this communication?
Owner
Who is in charge of sending out this communication?
Good communication starts with a communication plan
Clear communication can help you send the right message at the right time. Empower effortless collaboration while also ensuring every team member is being looped in at the right times. That way, your team can spend less time communicating about work and more time on high-impact work.
See Asana in action