It's estimated that over 20 million Americans live without internet. For many children this means when the school day is over, their first thought isn't which video game they'll play or who's at the park. Instead, they're worried about where to get an internet connection to do their homework. Often they'll end up cramped in a car with their family in a 7-Eleven or Starbucks parking lot just to get connected.
In response, Gabe Middleton founded human-I-T in 2012 to help close this digital divide, while also putting a dent in the world's largest waste stream—e-waste. Headquartered with two warehouses in Los Angeles, the organization accepts donations nationwide and distributes refurbished machines both locally—by partnering with communities and organizations—nationally—via its website.
For the first few years, human-I-T focused on refurbishing e-waste and distributing it to families in need. But over time, Gabe realized that a computer without an internet connection is like a car without gasoline. In 2015, the nonprofit expanded its offering to provide refurbished computers and low-cost internet. By 2019, it added digital literacy services and tech support for over thirty-thousand families.
From spec to tech: Using Asana to streamline a company-wide process
Gabe and co-founder James Jack started using Asana from day one to keep track of the company's incorporation and their one-on-one communications. But their growing team wasn't using it—yet.
For example, to track each piece of e-waste received from refurbishment to distribution, an employee would print out a specifications (spec) sheet, fill it out, and tape it to the computer being fixed. This system was unreliable and outdated: tape wouldn't stick and the handwriting was hard to read. The manual process lacked transparency, accountability, and reliability–limiting the number of computers human-I-T could restore and distribute to those in need.
As donations and the team size grew, Gabe decided to use Asana across the entire organization. He hoped to streamline their ability to take in, refurbish, and redistribute computers by digitizing and standardizing processes in Asana. Starting with spec sheets, he replaced every sheet with an Asana task to track updates, assign clear ownership, and skip the messy handwriting. Instead of an unreliable sheet of paper, each computer is now represented by an Asana task that includes custom fields for the status of the machine, updates that have been made, and key details, like the serial number or where the donation came from. By moving computers through the entire refurbishment and distribution process in Asana, every employee can see the status of a machine, Gabe can understand how many computers are being processed at a glance, and computers can be fixed and distributed faster.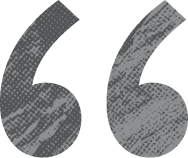 Onboarding and empowering employees from day one
With their spec sheets digitized, Gabe saw the possibilities of what they could do as an organization by leveraging the power of Asana. Gradually, every process was moved into Asana—from shipping and receiving computers to warehouse operations and event planning. Over time, as human-I-T expanded to offer more services, those were tracked in Asana, too.
Now, when an employee joins human-I-T, Asana is the first thing they open. New hires watch training videos and work with their manager to understand how their team uses Asana. Once an employee knows the basics, all their subsequent training and onboarding happens in Asana.
human-I-T is constantly iterating on how it uses Asana, which Gabe believes is key to its widespread adoption and continued use. For example, when Marcos Cronander, the Brand Manager, joined the team, there were a couple of marketing projects for making one-off requests such as website edits and graphic design. Since then, Marcos has completely revamped how the marketing team works, expanding its workflows to include everything from ideas to high-level strategic initiatives.
Every morning, he uses an Asana board for the daily marketing huddle, where he and his team add priorities. When an idea becomes an initiative and gets prioritized, it's moved into the marketing strategy project. Each large initiative, represented by a task, is then broken into subtasks, where Marcos involves cross-functional collaborators and stakeholders to keep everyone informed and clear on responsibilities.
In a separate requests project, people from across the company can easily make copywriting and graphic design requests for flyers or donation drive pamphlets. And Marcos uses a central content calendar to track the organization's content roadmap, where everyone can follow along to know what's being published on the blog and social media. By taking an iterative approach to how marketing initiatives are managed, Marcos has built out a number of crucial workflows and increased content output on social media from bi-weekly to nearly daily.
By introducing every employee to Asana on day one and encouraging everyone to iterate often, human-I-T has set its team up for long term success—and maximum impact.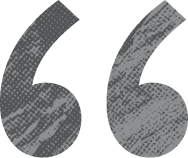 Scaling impact towards their mission
human-I-T now uses Asana across the entire organization to track all of its work—tasks, workflows, projects, and company-wide processes. For its e-waste processing business—its top revenue generator—it uses Asana to handle asset inventory as well as tracking logistics and communication with shipping carriers and donation partners. By looping in external partners via Asana, all communication around its e-waste streams stays in one place and it can manage more volume than when it used outdated spec sheets: From 2018 to 2019 alone, it more than doubled the amount of e-waste it redirected from landfills.
And by using integrations with tools like HubSpot, Formstack, and Google Sheets, human-I-T can automate even more work. E-waste donors fill out a web form (powered by Formstack, integrated using Zapier) that automatically populates an Asana task, allowing a human-I-T employee to evaluate the donation and follow up.
With standardized processes and integrations connecting every app, human-I-T was able to easily replicate its offering when the City of Detroit asked about launching a second location. The expansion of human-I-T will create over 50 new jobs and give thousands of local students and residents access to devices and internet connections in one of the country's most digitally starved areas. By having its processes buttoned up in Asana, human-I-T became the perfect candidate to partner with the City of Detroit and continue to close the digital divide.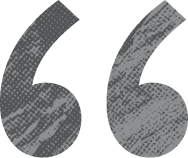 With streamlined processes and a commitment to constant iteration, human-I-T has grown from Gabe and James, its co-founders in 2012, to over 100 employees in 2020, increased the number of devices distributed annually by over five times year over year, and is on track to double the number of internet connections provided this year over last.
Working to shrink the digital divide faster
Though the COVID-19 pandemic has forced human-I-T to press pause on beginning to serve its new Detroit community, Gabe acknowledges that their work is more important than ever before due to the increased need for connectivity. More and more people need a device and an internet connection to attend school, apply for jobs or unemployment, or stay connected to loved ones. By focusing on continuous improvement during this time, human-I-T is ensuring thousands will have access to technology and the internet—great equalizers that can provide boundless opportunities—soon.