In 2010, London, Madrid, Seoul, Warsaw, and 20 other cities counted just 100 electric buses on their streets. Today, they are home to over 66,000 electric buses—that's a 659% increase. Those results are thanks in part to C40, an organization that works with nearly 100 world-leading cities to collaborate, share knowledge and drive the urgent action needed right now to confront the climate crisis and create a future where everyone, everywhere can thrive.
Chris Schmalz is the organization's IT Manager and supports their 250 employees' technology needs. One of the teams Chris supports is the Measurement and Planning team, which coordinates and monitors C40's city initiatives across the world. The Measurement and Planning team works with over 60 staff to hit donor-funded KPIs and move climate action projects forward, such as their electric bus program.
With climate action plans spanning the globe, the Measurement and Planning team's work had become scattered across spreadsheets and email, creating silos and limiting the ability to scale. What's more, working across time zones in 97 cities made it challenging for managers to oversee everything their distributed team had in flight. They wanted a tool to track progress on the hundreds of projects happening at one time that would update in real time and act as a central place for their team to access information.
So they reached out to Chris for help. At C40, when an employee asks IT for a solution to a business problem, Chris offers them previously vetted and tested solutions based on their team's needs. When he considered a work management platform to offer employees, it had to:
Be flexible—not just for crunching numbers like spreadsheets—so that all C40 teams could use it

Power different workflows to cater to the wide range of work at C40

Manage tasks and broader projects
When the Measurement and Planning team asked Chris for a tool to manage their team's work, Chris suggested Asana.
Driving success with onboarding and education
Since rolling out Asana, C40 has experienced success thanks to comprehensive training during onboarding and ongoing education. In the past few years, the Corporate Services team has developed an onboarding project, led by HR and in partnership with hiring managers, which walks new hires through functional and company-wide processes and key projects to set them up for success in their roles from day one. The IT team also provides resources in the company's helpdesk system, including links to Asana Guide articles and online training.
The Measurement and Planning team takes a similar approach when new team members join by walking them through their team specific workflows. And because every new hire uses Asana for general onboarding with HR, they're able to hit the ground running on functional projects.
Clear and consistent processes drive climate change results
Teams across C40 use Asana to manage a wide range of work—here are a few examples.
Managing team projects
The Measurement and Planning team uses Asana to track plans and discuss the status of their climate action work so everyone stays on the same page. They use a different project for each city's climate action plan and start with a custom template that outlines each step. Every plan consists of around 50 work packages, such as producing a greenhouse gas reduction plan, to help a city achieve its climate goals. Each work package—represented by a task—can take several months to complete and involves dozens of subtasks. The team's leadership relies on Asana to facilitate weekly check-ins and to drive conversations about how the work is going.
Tracking the 50 work packages in 97 cities using Asana—over 4,800 workflows—enables the Measurement and Planning team to break down work into manageable steps and gives them guidance on how to execute work and who to partner with. It also helps the team create quarterly donor reports based on Project Progress and KPI achievement, providing added transparency and updates for those funding their work.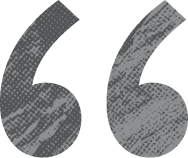 Tracking the budget
Budgeting is critical for non-profits and C40 is no exception. Chris uses Asana to manage and track software budgets for the organization. Using a project, team members can request and authorize purchases, gather invoices, and obtain approval from the Procurement team. Custom fields in the project show details like the price committed and invoice amount, allowing Chris and other team members to see high-level budget details at a glance.
Connecting work across tools
C40 also integrates Asana with their other tools. They turn team chats into actionable tasks in Asana with the Slack integration. And with Velocity and Google Sheets, teams transform KPI and project progress into detailed reports for donors and key stakeholders. These integrations ensure that work isn't duplicated and information is connected across the team's different tools. According to the Anatomy of Work Index, duplicated work wasn't just something C40 wanted to fix—in fact, on a global scale, employees lose 236 hours to duplication of efforts every year. By keeping work simplified and avoiding duplication with Asana's integrations, C40 saves a lot of time.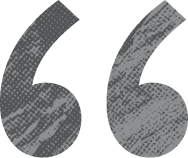 Simplify, streamline, and save
Using Asana has helped C40 simplify cross-functional and complex workflows by managing and tracking their work in one place. For the Measurement and Planning team, this allows people to work more independently. For Chris' team, complicated workflows—like onboarding and offboarding—are broken down so everyone knows what needs to be done and who is responsible. Instead of work falling through the cracks, an example is set using Asana from day one, helping employees feel empowered and enabling C40 to hit their global goals.
With the added visibility Asana provides into ongoing projects, C40 teams have been able to cut down on meetings by checking the status of work at any time. And because Asana integrates with the other tools they use, the team no longer wastes time searching for information. Chris has peace of mind because he knows his IT budgets are always up to date and the relevant information is in one place—saving him time and money.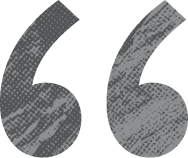 In the year ahead, C40 has big plans to become a more integrated, cross-functional organization—from the tools it uses internally to the climate change work it does across the globe. The organization hopes to improve upon cross-functional workflows and connect teams across the organization with Asana in order to achieve climate outcomes more quickly and efficiently.