One hundred years after Danone was founded in 1919, it was generating 27.7 billion euros in sales (2022) as a leading global food and beverage company. With products sold in over 120 markets—and more than 100,000 employees worldwide—Danone kicked off its second century in business with a global digital transformation to support their focus on sustainable, efficient operations.
Danone aims to inspire healthier and more sustainable eating and drinking practices, and believes that food produced responsibly can restore the planet's health. Their Nature Agenda includes carbon neutrality, regenerative agriculture, water stewardship, and a circular economy for food packaging. Danone's digital transformation initiatives, which officially began in 2019, bring software and automation to the company's factories, operations, and internal services, helping them make progress on these objectives as well as improve safety and productivity. Danone contributes to the United Nations Sustainable Development goals and aims to become one of the first multinational companies to obtain B Corp ™ certification by 2025.
These ambitious goals prompted teams around Danone to seek new ways to work effectively, and after a number of departments adopted Asana, the central IT team made it broadly available as an official work management platform. Today, digital transformation teams use Asana to oversee program rollouts across multiple geographies, follow standardized workflows to successfully update factories, and share learnings between markets to speed up the transformation.
As Danone steps into a new age of productivity and sustainability, Asana keeps the organization connected across functions and countries, working together toward their mission to bring health through food to as many people as possible.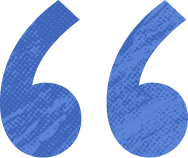 One Asana instance across Danone  
Before Asana, Danone teams used email, spreadsheets, and a mix of apps to manage projects. Mauro Portela, Managing Director of Global One Danone Business Services MDM Operations, brought Asana to his former team in 2018 as it was beginning to manage more initiatives in more countries. Asana organically spread to other groups at Danone, and in 2021, the central IT team consolidated its administration.
Danone's global Asana instance is managed by the Modern App Garage team, which runs a self-serve IT platform where employees can access approved tools. An automated workflow provisions new Asana users via SCIM, kicking off when an employee submits an Asana form to request access. The form submission triggers an email with login instructions and another email from Danone's dedicated Asana account team, inviting users to reach out if they need direct support.
Driving Asana adoption with Asana account team support
New teams joining Asana receive an onboarding overview of the platform, self-serve educational resources in an internal Asana project, and the opportunity to work with the Asana account team for advanced workflow design. They can also leverage Danone's internal Asana community, hosted in Meta Workplace, to share Asana best practices, tips, and ask questions—the group quickly grew to 3,400 employees in just two years.
To drive adoption, the Asana account team hosted a week of virtual workshops to inspire teams and show what's possible with the platform. Danone's internal Asana champions shared their experiences with fellow employees, and their Asana customer success manager (CSM) hosted trainings on best practices and integrations such as Microsoft Teams, ServiceNow, and Outlook.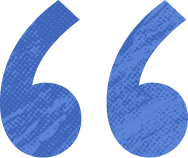 How teams across Danone use Asana to roll out digital transformation initiatives
Teams across Danone use Asana to execute on digital transformation initiatives and see their timelines, dependencies, and performance across markets.
Global Digital Manufacturing team
In 2019, Danone's Global Digital Manufacturing team began digitalizing 40 factories in Europe with software and automations to improve sustainability, productivity, and safety. Each facility goes through a two- to three-year journey to reach the future vision, with new solutions like automated guided vehicles (AGVs) to move pallets around a warehouse, sensors to detect temperature changes, and "cobots"—collaborative robots that work on the production line alongside humans.  
Each factory evolution is managed in Asana, moving through stages like ideation, solution design, and coaching local staff on the technology. It is a highly cross-functional effort, with the Digital Manufacturing team collaborating with groups like Operations, Supply Chain, Digital, Quality, Engineering, Maintenance, and HR.
Standard processes to transform each factory
The implementation process is captured in an Asana template, which the team duplicates to create a new Asana project when bringing an initiative to a factory. The project holds tasks to represent each digitalization idea, with subtasks for action items.
All factories in a region are digitalized in parallel, so having a template speeds up the rollout process for every initiative because the team doesn't need to reinvent the wheel. They can also share learnings between factories because Asana captures implementation history, questions, and issues at each site.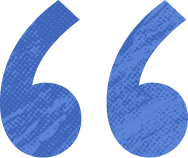 Reporting on factory rollouts around the world
The Asana projects that represent digital manufacturing initiatives around the world use custom fields to display status and metadata—and Asana rules automatically change the custom field values when a new task is added to a project.
These data points feed into dashboards created with the Power BI integration: one for each factory site and a global dashboard to show the total number of projects in flight, total costs, and annual global cost savings projections. The team also uses the Instagantt integration to view rollouts in a Gantt chart, with bidirectional updates between Instagantt and Asana. These tools give them visibility into all programs happening globally and the ability to report on digitalization performance for Danone leadership such as the COO and digitalization VPs.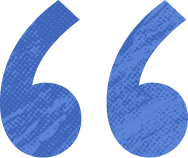 Integrated Business Services team 
The Integrated Business Services (IBS) team delivers professional services and solutions to Danone employees, customers, and suppliers, including HR technology, supplier procure-to-pay, and data management tools.
The initiative began in 2019 and rolled out to 16 geographies by 2022, with over 300 Danoners working on the effort. The team uses Asana to track IBS go-live in new geographies, and they organize projects in an Asana portfolio called the "IBS Geographies Gap Roadmap." Teammates use a template to share progress updates in a consistent way across markets, and this data feeds into Asana reporting dashboards, which are used to create consolidated updates for leadership.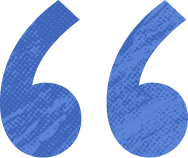 The availability of this information in Asana eliminates the need for status emails and meetings, and it's easy to see who is working on what via Asana task assignments—which was especially useful when IBS teammates began working remotely during the COVID-19 pandemic.
Global Marketing Technology team
The Global Marketing Technology team equips Danone's local marketing departments with software to create digital experiences. They tailor solutions to the needs of teams in over 12 markets, working with local IT, central IT, and agencies to implement the software. 
Their program roadmap lives in Asana, and every software solution has a dedicated Asana portfolio or project to manage its implementation. Each market is represented as a milestone, and custom fields designate their priority level. Asana is the home base to clarify and communicate all timelines, responsibilities, and dependencies so teammates and stakeholders know what success looks like and deliver what's needed on deadline.
Danone's next century of health through food
As Danone steps into its sustainable future, it will continue to use Asana to manage its digital transformation, decrease its footprint, and share learnings between markets. With a new foundation in place for the next 100 years of business, the company can work efficiently toward their vision of "One Planet. One Health" — reflecting their belief that the health of the people and the health of the planet are interconnected.