HelloFresh is on an ambitious mission–to change the way people eat, forever. Their goal is to provide every household with wholesome, homemade meals, no shopping and no hassle. And they're well on their way to achieving it. The company is now the world's leading meal kit provider, experiencing remarkable growth since it began in Germany in 2011.
In just a decade, the company has grown to deliver approximately one billion meal kits to customers in 17 countries in 2021 alone, generating annual net revenues of €6 billion. In 2017, HelloFresh completed a successful IPO on the Frankfurt Stock Exchange and solidified its status as the world's most popular meal kit provider.
To help change how people eat, HelloFresh provides meal kits containing all the ingredients needed to cook a healthy, tasty meal at home. Everything required for a delicious meal is carefully planned, sourced, and delivered to each customer's front door at a convenient time. This also reduces food waste and helps shoppers save money, since HelloFresh only buys the ingredients in the exact quantities needed.
Technology: A key success driver at HelloFresh
Technology has been a key driver of HelloFresh's success as it expands worldwide. The company uses technology to deliver greater customer value as they share on their HelloTech blog, which explores topics like supply chain management, using Kubernetes clusters and Kafka for data orchestration.
The supply chain is one of the most critical success factors for an organization like HelloFresh. The company needs to consistently source high-quality ingredients for its meal kits while constantly adapting to evolving customer preferences and seasonal changes in ingredient availability.
To do this, HelloFresh relies on its twelve-person Strategic Procurement department to coordinate purchasing activities in the DACH region. The team uses Asana to manage this complex process so they have visibility into all work happening across the department and can reduce potential errors. 
Asana ensures successful cross-department coordination for HelloFresh
The Strategic Procurement team works closely with HelloFresh's recipe developers to create innovative yet simple, tasty, and seasonal meals for their customers. It's a two-way relationship: recipe developers need to know what's available to them, and Strategic Procurement must be able to source these ingredients in sufficient quantities. There's also the added complexity of sourcing ingredients at the right price, as HelloFresh places a premium on assuring its customers they'll get fresh and affordable meal options. They're also constantly incorporating customer feedback to their recipes to improve their quality and appeal.
Ensuring the process between sourcing ingredients and developing recipes is smooth is no easy feat. At their headquarters in Germany, HelloFresh relies on Asana to ensure departments like Strategic Procurement and the Ingredient Development team can coordinate their work and collaborate together seamlessly.
Before managing their work in Asana, HelloFresh relied on spreadsheets to map out their ingredient sourcing and inventory process and then shared them via email across teams. HelloFresh knew they needed a new way to manage this critical work in a way that would improve communication, drive accountability, and prioritize the most impactful ingredients and recipes to drive customer satisfaction. 
Now everyone on the team can easily reference their ingredient inventory project in Asana to cross-check whether ingredients are available only during certain seasons or for a specific type of cuisine, and easily exclude products unsuitable for raw consumption from specific recipes. With Asana, ingredient information is easily accessible at all times, which has enabled the team to execute faster. 
Asana was then quickly adopted by the Ingredient Development team, which works closely with the Strategic Procurement team on new ingredient requests and to manage the inventory that is used in the menus their customers purchase. In a busy month, they'll get more than 100 new product and ingredient requests, and there's lots of moving pieces to manage, teams to collaborate with, and action items to complete. HelloFresh DACH, for example, offers 30 different recipes every week, so flexibility and agility is a must. 
A smooth and seamless migration to Asana
According to Mónica Mora, an Ingredient Developer, the migration to Asana was smooth and seamless. "When rolling out Asana, we followed a simple waterfall process. We started by mapping out all of our work, then transferring it into Asana," Mónica shared. "Then we determined who is involved at each stage of the ingredient sourcing process and which details and subtasks need to be assigned to each action to move the request forward. We tried to mirror the previous process as closely as possible so it was familiar to the team to ensure smooth adoption."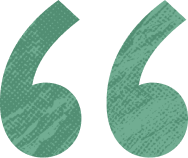 Using Asana empowers the Ingredients team, says Mónica: "We make extensive use of rules to automate steps in our process. An ingredient request is represented as a task in our project and it moves to different sections automatically using rules as it progresses through the different stages of our process. When the request is moved to a new section, the task is automatically re-assigned to the team member that will action that step. For example, once a sample is delivered, it's then reassigned to the person responsible for the quality control step. After that, the request is then moved and re-assigned to the Strategic Purchasing department which is responsible for sourcing the product." This enables the team to see what stage each request is in and who is responsible for that step. "Once the perfect ingredient is tested and approved, then Asana automatically informs all stakeholders that the ingredient was added to the repertoire," shared Mónica. "Then our recipe developers can start using the new ingredient."
HelloFresh processes run faster with Asana
By introducing Asana to manage their ingredient sourcing and inventory process, HelloFresh is able to develop and launch new seasonal recipes that meet their customers' preferences faster. Mónica highlights that with Asana action items are visible, responsibilities are clear, and team members know when their work needs to be done, which ensures they meet their deadlines. And that's a tasty treat that everyone can appreciate.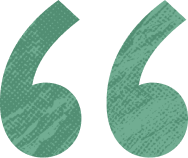 A delicious future with Asana
Based on its great successes so far, HelloFresh is currently integrating new processes, like implementing new vendors to bid on projects and offboarding ingredients, to sync seamlessly with ingredient requests. In the future, Mónica envisions more widespread use of Asana by other teams as they see the benefits the Strategic Procurement and Ingredient Development teams are experiencing. For example, other teams are already testing Asana for recipe sampling and reporting. For her team, Mónica plans to leverage more of Asana's powerful features and time-saving reporting capabilities to help develop innovative recipes that match customers' evolving preferences. Now that sounds delicious.