Launched in 2008, Spotify is the #1 driver of revenue to the music industry today, with a listener base of 456 million users powering royalty payments to millions of artists. The company is focused on growing its revenue through its core streams of advertising partnerships and Spotify premium subscriptions. But it's also investing in newer initiatives, such a best-in-class podcast platform, audiobooks, and original content.
Many of Spotify's employees use Asana to manage their work and hit growth targets, including the revenue teams that produce ad campaigns for clients and develop new lines of business, and their IT teams that ensure employees have the technology they need to do their jobs–no matter where they're located. Asana allows them to collaborate with agencies, automate manual processes, and give leadership a view of progress against goals. Asana is managed centrally, with automated provisioning to support their global, remote-first workforce as they continue to revolutionize the audio streaming industry.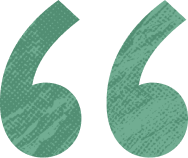 Automated Asana administration 
A hotel in Milan, a desk in London, a quiet spot in Tokyo: Spotify's Work from Anywhere program encourages employees to set up their laptops where it's best for them. As the company grows globally, teams need collaboration tools to stay connected, and Spotify employees have been adopting Asana since 2013.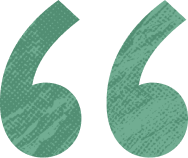 Chris Sanchez, a Senior Application Engineer at Spotify worked closely with the Asana account team in an initial setup period to fine-tune admin controls, security, and automation. Provisioning and deprovisioning is now automated through their identity and access management platform. "Asana is in the sweet spot where people can onboard and offboard automatically and create projects on their own," he says. 
Spotify's dedicated Asana account team is available to provide advanced training and help teams move their workflows onto the platform. If an employee has a question, they can assign their Asana account team a task directly or ask them in a dedicated Slack Connect channel. Self-serve trainings are available in an Asana project where the account team posts regular updates and shares videos of new features when they launch.
Scaling up with Asana
Revenue teams at Spotify use Asana to scale operations, automate manual workflows, and pilot new initiatives as a globally connected organization.
Creative Operations, Scaled Marketing Services teams: Increasing advertising revenue
Creative Operations team within Scaled Marketing Services took over the full scope of post-sale campaign production work and moved from disparate email workflows to a centralized Asana workflow to support the growing volume of client campaigns. 
When an Account Manager submits a request for a campaign they've sold via an Asana form, this submission creates an Asana task for the Creative Operations team to triage. Then they use a project template with execution steps and assign it to an internal project manager or a third-party agency. Asana rules automate steps as campaign development progresses.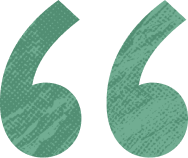 Asana dashboards offer real-time reporting on campaign status, providing a holistic view of what each agency is working on, SLA delivery, and how many assets were produced. Managers can see when a campaign is overdue and which agencies and teammates have the bandwidth to help out.
Blair Wilson, Senior Manager at Spotify says, "Interconnectivity is a highlight of Asana. All our systems are in one place, from billing to third-party production to campaign templates, and speak to each other for custom reporting."
The Creative Operations team now executes global ad production at scale. This has been supported by a proven 50% increase in the total number of campaigns the team can manage and 100% increase in the number of campaigns each project manager can handle per month which has enabled them to produce more client ad campaigns that drive revenue growth for Spotify.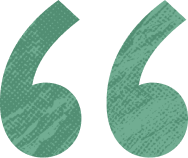 Revenue engineering team: Supporting revenue streams and building new ones
Spotify's Revenue Engineering team receives a high volume of feature requests from stakeholders. They previously managed them in a variety of channels–like spreadsheets, chat, email, etc.–but switched to Asana for centralized intake, designing a process to take requests through the product development cycle and report on their status. 
Stakeholders fill out an Asana form to request a new feature or enhancement, which creates an Asana task that is automatically assigned to the correct product manager for triage, based on the type specified in the form.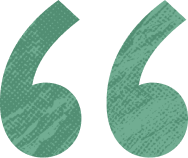 When the product manager commits to the work, the task is also added to a master tracker Asana project that shows all requested features in one place — a source of truth for both stakeholders and Revenue Engineering to see where work stands. Custom fields on the task indicate the feature's status in the product cycle and more technical details around development progress tracked using the Asana-JIRA Integration. The requesting stakeholder is added to the task as a collaborator and receives automated notifications as custom field values change to reflect the feature's progress. 
The new visibility has removed the need for many large group status meetings and simplified the formerly time-consuming process of pulling data for status reports by compiling and sending updates asynchronously. 
Network Infrastructure & Operations team: Enabling employees to work from anywhere
Spotify's Network Infrastructure and Operations team began using Asana back in 2018 to manage technology implementations for new offices around the world. Before they were coordinating with local teams and external vendors in a mix of spreadsheets, email, chat, and other tools. 
When the team discovered Asana, they created a template that captured internal, network, and external requirements for tech implementations for each stage of the project. The ability to easily onboard external contractors into a project and assign them tasks directly improved accountability and transparency for the team managing multiple office builds globally. This significantly improved their ability to build out new offices on time and collaborate across time zones without needing hours of meetings to stay aligned.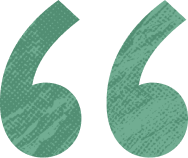 Over the years, the team has moved more of their work into Asana and now runs different workstreams–from managing their IT roadmap to software migrations to their day-to-day work–in the platform. And Harry can oversee all projects in flight across the team in their portfolio so he knows where to focus his time and can easily report on progress to leadership.
Free marketing project plan template
What's next: press play
Teams across Spotify will continue to manage their work and streamline their processes in Asana to support the company's efforts to deliver the best audio experience to its listeners.