Scribbr's goal is to help students become better writers and achieve their academic goals. They build services, tools, and content to achieve that goal, right down to the crucial details. Scribbr believes every student should have access to high-quality, no-nonsense tools for academic success. A bit like a buddy, Scribbr is holding their hand at every step of the academic journey. Their suite of services--including proofreading and editing, are provided through a global community of over 800 freelancers. This compliments their offering of tools including a plagiarism checker, gender bias checker and citation checker.
Core to Scribbr's mission is their values of openness and 100% happiness. They aim to always go the extra mile to make their customers and team 100% happy.
As Head of Customer Operations, Victoria Mrosek oversees a growing team of 30-support staff. Collectively their department's goal is to uphold the company's 100% happiness guarantee. As Victoria explains, "I make sure we actually deliver on our promise so they're not just empty words. Because my team has all the means to make our customers happy, even if that means a full refund, they have a lot of responsibility. I encourage them to make their own decisions instead of escalating them."
As a long-term Asana customer, it's hard for Scribbr to remember life before the work management platform was helping its teams orchestrate work and get stuff done.
Back then, the main motivator was to find a good internal communication tool. Like most organisations, email inboxes were fit to burst from the flood of unnecessary updates to keep people in the loop or endlessly chasing via email to check whether actions had been completed. Team members were using a vast array of note tools that left information scattered across the business.
To deliver on its promise Scribbr needed transparency into everything, across all teams, for everybody--and Asana was the right solution. "One of the many benefits of using Asana is we can follow what someone's doing, or where we're up to in a project, without needing to constantly check-in. Everything is there in one tool," explains Victoria. And with Teams, they've been able to foster closer collaboration with shared connections and conversations.
Mind-blowing work management
Scribbr has rolled Asana out across all its teams, with people using the platform to manage both operational workflows and projects of all sizes. The most impressive benefit they realised has been using Asana to completely replace email for internal communications.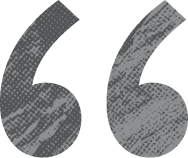 The teams Scribbr has in Asana is a reflection of the organisational structure. And within each team are goals and a list of projects. Scribbr is keen on promoting transparency across the business and encourages anyone to follow the status updates of any project. This keeps the teams' goals and overall vision front of mind without constant chasing via email or sitting in more meetings. For a scale-up like Scribbr this is particularly important, as Victoria explains: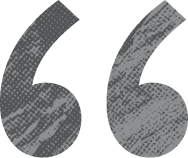 Although Scribbr initially focused on communication, Asana has given the company several additional benefits:
Increased customer satisfaction
Asana automates recurring tasks, such as the Monday stand-up and support calls, to ensure they're always completed and the outcomes shared. For a business who prides themselves on a company value of 100% happiness, Scribbr's operations are dependent on continuous improvement, and Asana provides this valuable insight. As Victoria explains, "After customers have received their proofreading & editing order, our system triggers a task in Asana for our support team to perform a 'Happy Call' to ask the student whether they were happy with the services provided."
Clear editorial calendars
Scribbr's marketing team predominantly uses content to engage its audience. With so many pieces in production simultaneously it would be easy to lose track of what is going on. As the Anatomy of Work Index shows, a lack of clarity causes 26% of missed deadlines. Using Asana's custom fields, Scribbr has complete clarity with the real-time status of each article tracked effortlessly—from 'first draft', to 'ready for approval', 'ready to put on live', and so on.
Less toggling between tools
Scribbr uses Asana to conveniently track every task and every action so nothing is lost or forgotten. As the Anatomy of Work Index shows, remote working has added an additional hour of unnecessary meetings to our week for 'work about work'. But as Victoria explains about Scribbr's work management, "If you get a Slack message but don't have time to answer it right away, we can easily turn it into an Asana task within the Slack app, and then make that visible to the other party so they know you're on it."
Making every voice matter
Internally, Scribbr's value of openness is also visible in its feedback mechanism. Customer happiness is everyone's responsibility and by creating a clear pathway to capture every idea, employees feel the joy of being able to make a difference. As Victoria explains, "We have a project called 'Support Feedback' for people to pitch their ideas. Each idea is passed on as a task so we can decide whether or not to follow up on it and give a reason. It means people feel like they can have a real impact on our business."
Streamlined onboarding
By templatising projects, Scribbr is able to streamline the onboarding process. "I'm hiring constantly and for junior roles, the process is always the same," explains Victoria. "Asana saves us a lot of time, which is great because I'm then free to focus on delivering a quality induction. We use portfolios where we add the onboarding projects of all new team members, so everyone in the organization can follow their learning process."
From start-up to scale-out
As organisations transition from small to medium-size businesses, there's often a reluctance from managers to let go. This results in micromanaging or added levels of bureaucracy. Scribbr has avoided these awkward growth pains with Asana. Victoria and other managers simply follow the activities they know are important, but feel confident to encourage members of their team to step up and take on more responsibilities. As it continues to grow, Scribbr is looking to further embed goals in Asana to support its commitment to openness. With the teams updating their goals more frequently, Scribbr could eliminate spreadsheets for project management.
Scribbr will also embed Asana further as part of its culture of work with people encouraged to assign tasks directly to other team members, rather than schedule meetings to discuss those actions. Anyone can pull on the skills of another from across the business, rather than make requests through management, which will foster closer collaboration across the business and achieve operational efficiency.
"My team has grown from 15 to 30 people in a short period, but with Asana I have stayed on top of everything," said Victoria. "Asana enables us to retain a personal touch while allowing the business to become more efficient as it scales."