PHORIA is a world-leading technology studio that specialises in virtual, augmented, and mixed reality technology. The Melbourne-based company is passionate about using technology to help generate a positive impact on the world. A recent project they've completed is REWILD Our Planet, a piece created to complement Netflix's original series Our Planet narrated by Sir David Attenborough. REWILD is an augmented reality experience that highlights the causes and challenges of climate change. The project has received worldwide acclaim and won two 2020 Webby awards for Best Use of Augmented Reality.
Co-founders Trent Clews-de Castella, CEO, and Dean Kominek, Head of Production, keep the wheels turning at PHORIA. Trent and Dean discovered Asana when their existing project management solution presented challenges. The PHORIA development team started with less than 10 people and were using sticky notes to roadmap software projects. As the team grew and scaled, they needed an approach that was more flexible than sticky notes—especially since they kept falling off the wall. Trent and Dean realised that the team needed to evolve their work management approach into a more streamlined, digital solution.
Digitising a paper-based system
PHORIA needed a digital, collaborative work management solution that would replace their sticky notes to make roadmapping and sprint planning easier. To achieve this, the new solution had to:
Digitise sticky notes by providing a Boards View and allow more context to be added

Make priorities clear by displaying timelines and project goals

Allow task assignees so everyone knew what was on their plate

Provide transparency across teams and projects for easy access to real-time information
PHORIA chose Asana because it has an intuitive interface, is easy to use, and includes flexible features like adding the same task to multiple projects. The ability to include in-depth descriptions and attachments to tasks was also a winning point for the team.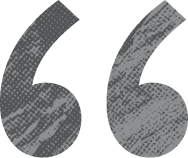 Tailoring implementation for successful adoption
Trent and Dean planned to move all three PHORIA development teams onto Asana and adopted a team-by-team approach for implementation. First, they had conversations with each team about their processes and what they wanted to adjust. After this discovery session, work was migrated into Asana with tailored workflows created for each team.
Trent and Dean knew Asana was incredibly flexible and once work was in the platform, making changes was easy. The duo then conducted handovers and made team managers Asana champions who would manage boards and encourage use. This implementation plan worked so well, and the results were so profound, that Asana was soon rolled out company-wide.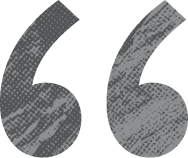 Working with more efficiency
All PHORIA staff now use Asana to manage their work and this has made them 95% more efficient. Here's an insight into the workflows that create this efficiency:
Large projects like ecosphere, a VR nature documentary series created in partnership with Oculus, World Wide Fund for Nature (WWF), and Silverback Films Ltd, are kicked off using a production template in Asana. Tasks are then assigned to relevant teammates and deadlines are set. Being able to add the same task to multiple projects allows teams like marketing and software development to work together from the same, real-time information without duplicating efforts.
Small projects are usually managed in one board and depending on the team, the style of project management changes. For example, development teams use Asana Forms to capture 80% of quality assurance feedback and feature requests, and then organize tasks into Kanban boards.

Remote working during the COVID-19 crisis has been seamless with all work managed in Asana. Teams can access the same information and plans, regardless of their location or timezone.

Executive planning is managed using Portfolios. The leadership team can see a high-level overview of key projects and status updates to keep a pulse on what's happening across the business. This system has increased project visibility across the company from 60% to 85%.
Overall, PHORIA is better aligned because work is transparent and collaboration between departments is easier. As a result, project timelines have been cut in half. For example, the studio was able to deliver a global project in three countries in three months instead of the expected six thanks to being able to move quickly, adapt, and communicate in Asana.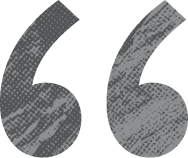 Getting more done in less time
COVID-19 has made virtual spaces and augmented reality more popular as people look for ways to explore without leaving their homes. As a result, the team at PHORIA is busier than ever. Energised by the task of helping people stay connected during a tough time, the company currently has 10 projects in the works, with more kicking off soon. The team will use Asana to manage this work and implement the new Goals feature to make top priorities even clearer across the company.