What do Charlize Theron, Natalie Portman, and Robert Pattinson have in common? Well, apart from being among the biggest stars on the planet, they've all been the face of a fragrance from the House of Parfums Christian Dior. Since the launch of its first perfume in 1947, the House has been known for its visionary brand and timeless products. Today, it's a member of the LVMH family, the world's largest luxury group.
When the marketing department at Parfums Christian Dior decides to create a new fragrance, the planning and process team jumps on board to oversee the entire journey from inception to market. At the helm is Thibault Delavault, Marketing Planning & Process Manager, whose team coordinates the work of over 350 cross-functional employees, making sure everyone meets milestones. Planning and process sit in the middle of all stakeholders, from packaging and purchasing, to legal and R&D, to advertising.
Before Thibault's team started using Asana, they had to rely on complicated spreadsheets to track information and status. They manually entered data, pulled it back out to email it to a stakeholder, then manually re-entered an update. For example, if they were waiting on a stakeholder to approve a set of ad photographs, they had to remember to email and ask—these cycles could easily cause a week delay.
Thibault realized that he spent half his time verifying the information in spreadsheets—he was mostly doing "work about work," rather than strategic planning and skill-based activities. According to the Anatomy of Work Index, which surveyed knowledge workers from different companies around the world, 60% of time is spent on work coordination. And that's a sneaky loss, because most of us, according to the survey, believe we spend only 35% of our time on it.
It was clear that Parfums Christian Dior needed to move away from manual data entry and find a work management tool that would accelerate their processes.
A recommendation from Givenchy Parfums
Thibault spoke with his counterpart at Givenchy Parfums, another House within LVMH, which adopted Asana to transform the development and launch process for their own perfumes and cosmetics. The Planning & Development team at Givenchy Parfums manages up to 80 projects at once, coordinating 200 employees across 19 functions. They found Asana easy to use, and they reduced unnecessary emails and meetings about status, deadlines, and requirements, because information was all in one place. Asana helped Givenchy successfully launch the 2018 reformulation of their flagship fragrance, L'Interdit, in approximately 120 countries.
Thibault noted that Asana would bring many departments at Dior together as well—while being flexible enough to adjust to their different workflows, ranging from advertising and social media to product insights. It would also let executive stakeholders see enough detail to understand project flow and status, without needing to micromanage. In addition, the Dior staff is young and vibrant, so it was important to Thibault that Asana has a playful, user-friendly mobile app.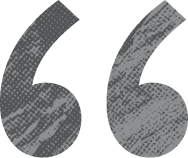 Working with Asana Professional Services to set up the perfect workflow
Thibault's team worked with Asana Professional Services to transition to the platform to ensure their workflows were set up for long-term success. Asana team members spent a week with Parfums Christian Dior at their Paris offices for hands-on training, using their real-life fragrance launch projects.
They first piloted Asana with a smaller group of team members and then rolled it out to the rest, developing all perfumes on the platform. Next, they brought skincare and makeup projects onto the platform, and soon, all products and advertising developments will happen in Asana.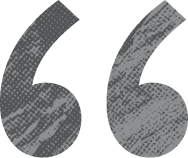 Departments collaborate closely thanks to transparency
The planning and process team now captures status updates, project notes, and deadlines in one place: Asana. There's no need to trawl through spreadsheets, pester colleagues for updates, or search through their shared drive for files, because they are all now associated with the right Asana task. Because of the time savings, the team has more availability to drive products forward and do the work they love. And Thibault can think about interesting projects rather than chasing information for his team.
There is also much more transparency across the organization, which allows departments to work in sync. Operations, for example, can now see what's happening in formula development, and the digital team knows what's going on in merchandising. It's simply much easier to work toward common goals. Meanwhile, leadership gets a bird's-eye view of the business.
Approvals are much easier now too—as easy as a few clicks on the Asana mobile app. Tasks no longer fall through the cracks and everyone knows who is doing what, which ultimately leads to faster time-to-market for Parfums Christian Dior products.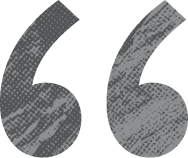 Developing the future of fragrances and cosmetics in Asana
The team is preparing to bring a large part of their workflows into Asana by 2021. They also plan to produce dashboards and progress reports in Asana via a Power BI integration. As the team continues to innovate with new workflows and processes in the forward-thinking spirit of Christian Dior, his House continues to bring its products not just to glamorous movie stars, but to the whole world.