When Danny Mendoza first learned that his cousin was living in a car, he began to mobilize resources to support him and help him get into foster care. During the process, he learned about the conditions most foster kids face: from carrying their belongings from house to house in a garbage bag to being separated from siblings, and not graduating from university. So Danny founded Together We Rise, a nonprofit dedicated to improving the lives of kids in foster care.
Together We Rise works with thousands of volunteers, social workers, Court Appointed Special Advocates, and other partners—like Toyota, Disney, and JetBlue—to improve the way kids experience foster care. By providing a way for people who aren't foster parents to have an impact on children in foster care, they are able to positively improve thousands of lives.
As founder, Danny focuses on the vision and strategy of the organization. His team of 35, split between Brea, California and Austin, Texas, help execute on the programs they offer, like their duffel bag, skateboard, bike, and scholarship programs.
Looking for accountability
When the organization started expanding in 2014, they struggled to maintain accountability. Team members had trouble remembering everything they had to do, and the endless emails and sticky notes were hard to keep track of. Danny's team felt extra frustrated when small tasks fell through the cracks because small details like a birthday or high school graduation mean a lot to foster kids. Without a way to track everything they were doing, they weren't having the impact they believed they could.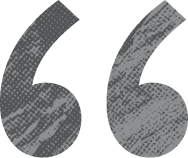 To hold the team accountable and manage all of their work in a way that didn't involve email and sticky notes, Danny and his team asked for suggestions from their network. When a friend reached out and suggested Asana, Danny looked into it. Being able to assign tasks and deadlines to his team would provide them with an accountability system, so Danny decided to try it out.
Starting with a small, low-stakes project—planning his own birthday party—Danny helped onboard his team to Asana in a simple and fun way. Features, such as "likes" and checking off tasks similar to a to-do list, felt familiar and intuitive, making it easier for the team to adopt Asana. To help build Asana into their processes, Danny encouraged the whole team to check Asana daily. Finally, he supported his team as they added more workflows to the tool by sharing several Asana training videos.
Setting, executing, and achieving bigger goals
Since transitioning his team over to Asana, Danny and the organization have seen increased accountability, visibility, and scalability—and ultimately, better results. Here's how:
Accountability means never missing a detail: Using Asana to manage events and meeting agendas holds everyone accountable at every step of the process, reducing the number of details that fall through the cracks. It also prevents people from forgetting to do their tasks, which is especially critical in the days leading up to events.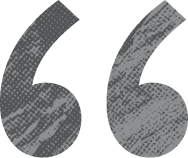 Visibility drives more effective leadership: With Asana, Danny and the executive team can get a bird's-eye view of all the work happening across the organization and dive into individual tasks if needed. For more sensitive work, he can interact with employees confidentially via private tasks.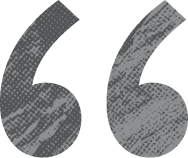 Alignment enables the team to do more: Before Asana, Danny didn't have a collaborative way to share his strategy and goals with the team, which limited the organization's impact because of confusion around priorities. Now, they set their goals in Asana so everyone knows what work to focus on, like launching their new scholarship program. And by using Zapier to integrate Asana with Hubspot and Google Sheet, Danny and his team have automated steps in the donor management process so they can focus on relationship building instead of follow ups. With Asana, the whole organization sets better goals and launches more programs, helping over 90,000 kids annually—a 9x increase!
Embracing technology at the office and in foster care
As a result of achieving accountability, visibility, and success with Asana, Together We Rise has been able to take inspiration from the software they use and apply it to the services they provide to kids in foster care. With technology at the office, they're able to do more to improve the foster experience at home.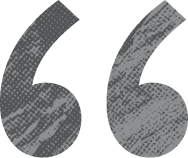 Using Asana isn't the only way Danny and his team are embracing technology. They plan to launch a tool that will allow foster kids, their families, and social workers to upload photos and memories to an app so they can keep their memories in one place—no matter where they're living.