Founded in 1904, Big Brothers Big Sisters of America (BBBSA) is the largest youth mentoring organization in the US, serving over two million children in the last decade through innovative programs and one-to-one mentoring relationships. Their staff of 3,000 extends across more than 225 local agencies in all 50 states.
In BBBSA's 80-person national office, the Foundation Grants and Federal Grants teams represent about one-third of all employees. Together their function is to distribute funds to local agencies from corporate, private philanthropy, and federal sources. They create impact reports, monitor agencies' compliance with grant agreements, and incubate new youth programs for the network.
For more than a decade, the national office had been using spreadsheets, email, and chat to manage these projects. When they transitioned to Asana in January 2020, they brought information into one place for visibility across departments. They also built standard workflows to help them reliably meet compliance requirements and report deadlines.
Thanks to operating efficiencies from established and documented workflows, BBBSA generated higher trust with funders, and more funding renewals. BBBSA  increased funding and grant distribution without increasing staffing levels, allowing them to direct more resources to the young people at the heart of their organization.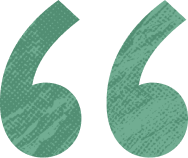 Getting to know Asana over lunch
As BBBSA introduced Asana to the national office, Tim Pehlke, Director of Foundation Grants, led a series of well-attended "lunch and learns," giving employees 15-20 minutes of Asana training before an opportunity to socialize. The sessions were recorded and made available for ongoing education and new hire onboarding, along with Asana training articles and other resources.
As teams transitioned from email and chat into Asana, Tim had individuals start small by creating a simple personal task list to see how Asana saves them time. "I love the board view for personal tasks," Tim says. "It was also very helpful to work with an Asana customer success manager with a nonprofit background as we created workflows and templates."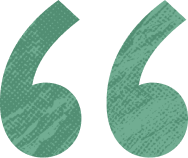 Data in one place for all grants, reports, and agencies
Today, BBBSA's national office uses Asana to manage grant distribution, reporting, and has expanded use of Asana to organization-wide strategic planning and knowledge exchange.
Grant management template: For each new grant received, BBBSA duplicates a project template in Asana to hold the grant's information and execution tasks, so no steps are missed and compliance requirements are met. The template divides tasks into sections for grant agreements, budgeting, senior leadership approval timelines, and optional sections for consultants or special agency partnerships. 
Active project tracker: The team pulls timelines from all grant reports into one Asana project by adding tasks to multiple projects. This high-level view helps them plan proactively to meet deadlines. 
Risk and issue tracker: Another Asana project helps track at-risk grants, document information about issues, and align on action items. Steps are assigned to specific teammates in Asana to ensure resolution.
Grants information log and time tracker: A project displays core information across all grants using custom fields (e.g., name, focus area, report deadlines, amount funded, stakeholders). Employees also use it to code time spent on each grant, replacing a time-tracking spreadsheet.
Agency health dashboard: The Federal Grants team distributes $13.5 million to local agencies annually and uses an Asana project to track agency health. When they meet with an agency, they can pull up its Asana task to see the latest status and historical context, like point-of-contact changes, open and resolved issues, performance notes, and audits completed. It's easy to flag an agency if they are late in submitting a financial audit or are off-target for match spending; subtasks capture the details for future reference. 
Collecting Positive Match Stories: The Federal Grants team collects Positive Match Stories from agencies to highlight in grant reports. They use an Asana form to receive submissions, automatically organizing all photos, consent forms, and text into a central Asana project. When it's time to build a report, the team can search for keywords to easily find stories on specific topics, like police agencies or children in rural areas.
Centralizing information with integrated tools: The Sharepoint integration lets the team manage documents and share links with senior leadership for review, while the Outlook integration converts emails from external partners into internal Asana tasks to action. 
United as one: Asana helps departments communicate on one platform for strategic planning. When the COVID-19 pandemic began, and BBBSA transitioned from in-person offices to a remote team, Asana helped them stay connected, work around VPN limitations, and quickly launch new offerings to supply schoolchildren with internet and food services.
Increasing team capacity through strategic planning and workflows
The ability to find information quickly and follow standard processes has helped Tim's Foundation Grants team reduce time spent on grant reporting by 80%—and they spend 50% less time kicking off new grant projects with templates and clear workflows.
The Anatomy of Work Index reports that unclear processes are a common cause of missed deadlines for knowledge workers. With Asana, BBBSA meets their report deadlines and communicates with donors in a timely manner. By planning report production timelines on the platform, they can think ahead, add buffer time, and anticipate challenges.
This has increased trust with donors, helping BBBSA secure funding renewals and free up time previously spent finding new grant sources. The Foundation Grants team has grown funding by 50% and now distributes 2.5x the number of grants each year—while keeping team size stable.
Asana keeps the BBBSA national office under one roof, even as they've become a distributed team. Leadership now has more visibility into project status, risks, and financial audits, and it's easier to spread learnings across the agency network. 
Collecting institutional memory in Asana breaks down departmental silos and ensures continuity over time. Tim says, "As team members change, we keep functioning because we have a systematic way to manage our projects. I can transfer a project from one person to another, and everything is already assigned with context."
More capacity means more support for youth across the US
As BBBSA increases productivity with Asana, they can reallocate time previously spent managing work to executing and innovating. Several local agencies have adopted Asana as their work management platform, further strengthening the connection across the BBBSA network.
With a connected team, stable funding growth, and processes to meet compliance requirements, BBBSA can funnel more resources into its mission to help every child reach their full potential.