Peace of Mind Technology (POMT) is an Australian company that designs, builds, and implements workplace technology solutions. They strategise, deploy, and support diverse technologies that bring together physical and virtual workplaces to enable productivity and experience. The company works with clients around the world including Canva, Mastercard, and Macquarie Group Limited.
Chief Operating Officer, Brigham Milne, looks after everyday operations at POMT and oversees the delivery of solutions and services to customers. When Brigham started at the company, he noticed the great business processes in place were being slowed down by manual execution. Heavy reliance on emails, catch-up meetings, and spreadsheets led to information falling through the cracks. And because processes weren't documented, things were easily forgotten and projects stalled if key staff were absent. Brigham knew a digital work management system would boost efficiency and make processes easier to scale.
Looking for a solution
To increase productivity at POMT, Brigham looked for a solution that would:
Provide visibility into projects and tasks so everyone knew what was happening.

Enable people to follow a task and receive real-time updates to limit catch-up meetings.

Allow staff to collaborate within tasks so they could eliminate internal email.
After surveying a range of tools, POMT chose Asana because it was visually appealing and offered a great user experience on both desktop and mobile. It was also clear the project templates feature would make it much easier to document workflows across the business.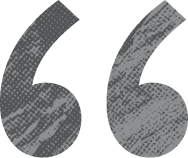 Embracing digital work management
Ready for a new way of working, the POMT team embraced Asana with open arms. Project management and invoicing teams implemented the platform first. After three months of success, Asana was then implemented company-wide.
The biggest challenge was getting people to stop using email to manage their work. This was achieved by setting and then reinforcing conventions. Email was to be used for external communication only, with internal collaboration taking place on Asana. This rule was reinforced by turning internal work emails into Asana tasks for follow up.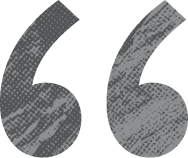 Transforming workflows for more efficiency
POMT now uses Asana company-wide. Here's how four key areas of the business have been transformed by managing their work in Asana:
Project management is done using Portfolios and projects. Different project templates are used to kick off new projects, of any size, with the click of a button from planning to invoicing. This has increased accountability and productivity.

Invoicing clients is much quicker thanks to Asana. Account managers save hours coordinating with internal teams by sending invoice-critical requests as tasks with deadlines. Timelines with milestones ensure invoices for things like equipment purchases are sent promptly and on time, ensuring healthy cash flow.

Customer support teams enjoy higher retention rates due to increased transparency. Clear insight into when customer contracts are due for renewal allows teams to set reminders to reconnect and resign clients, minimising pauses between service.

HR processes like employee onboarding and offboarding are conducted in Asana. This allows staff in HR and IT to get tasks like adding or removing system access done on time and provides employees a clear list of action items.
Overall, real-time collaboration and increased transparency have improved efficiency across POMT. Meetings now have a clear purpose with much less verbal task follow-up, and leaders like Brigham can quickly visualise work progress and prevent potential roadblocks.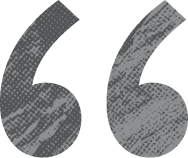 Evolving with Asana
The POMT team is always looking for ways to improve the way they work. Brigham's current mission is to unlock Asana's Goals to provide more visibility into company objectives. Visualising how work ladders up will help the POMT team achieve massive goals like obtaining a 100% customer retention rate. Asana will help the POMT team track progress every step of the way.