Businesses in today's world are rich in data, meaning they acquire vast amounts of data from multiple sources. This information can be used to develop better strategies, but only if it's organised in a way that makes sense. Enter Holistics Software, a company that helps other businesses make sense of their data. Their software allows anyone in a business, from marketers to CEOs, to access and create meaning from data so teams can make decisions quickly and precisely.
Since launching in 2015, Holistics Software has expanded to a team of 30 people across three countries (Singapore, Vietnam, Indonesia). Given the company's growth, CEO Vincent Woon and members of his leadership team including Anthony (Thong) Do, Product Manager, and Evan Tan, Chief of Staff, realised their existing work management tools were not supporting the cross-functional needs of the business. The trio knew that for the business to scale successfully, they needed a tool that provided visibility into work happening across the company, supported projects across departments, and created accountability among their international team.
Keeping the needs of the entire company in mind, Vincent and his team sought a new work management tool that would:
Improve accountability with functionality for adding assignees, due dates and reminders to tasks

Increase visibility by making it easier to view work progress and status updates

Save everyone time by allowing work to be consolidated into relevant categories, enabling quick information retrieval

Enable automation of recurring operational tasks and be compatible with existing cloud tools in their tech stack
The team chose Asana because it was powerful and flexible enough to work for both business and technical teams. Asana's search functionality was also a selling point as it allows teams across time zones to easily find past projects and tasks. Plus, Asana Basic allowed Vincent, Anthony and Evan to easily trial the platform and ensure it was the right fit for Holistics Software before bringing everyone on board.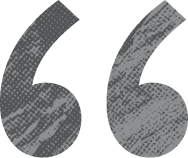 Embedding Asana into the company culture
Once the team chose Asana, they set out to make it a part of the company infrastructure. First they used the articles and tutorials in the Asana Guide to learn how to use the platform. Then, they set up projects and teams for engineering, product, and sales. Next, Anthony and the product team began documenting their workflows and set conventions around how to manage work on the platform.
Asana is now a key part of Holistics' operations and technology stack, thanks to its deep integrations with the other tools that are part of the team's workflows. For example, Asana's integration with Slack enables the team to turn actionable items from a chat into new Asana tasks so nothing slips through the cracks and they don't have to interrupt the flow of the conversation.
Today, keeping Asana at the heart of company operations begins with onboarding. New employees are introduced to workflows during induction and given their own onboarding project to work through in the platform. This allows new employees to 'learn by doing' and cements Asana's integral place in Holistic Software's company operations.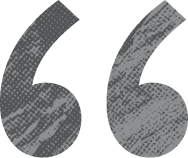 Increased visibility and better accountability with Asana
Each department in Holistics Software now runs more efficiently thanks to smarter workflows and increased visibility. Here's how Holistic Software uses Asana across the company:
PRODUCT DEVELOPMENT is managed entirely through Asana, from ideation to market release. The team's product roadmap is housed in Asana so everyone can easily visualise what's in the pipeline.

CUSTOMER SUPPORT is efficient thanks to Asana's integration with Zapier. Customer requests and queries are turned into Asana tasks that are categorised and assigned, ensuring no correspondence falls through the cracks.

GROWTH OPERATIONS run smoothly with a system that sees leads turned into Asana tasks assigned to sales reps. The growth team also uses their inbound leads projects to set agendas for bi-weekly meetings so team members are prepared for what will be discussed.

EMPLOYEE ONBOARDING is made simple with a template of standard tasks ready for each new hire to complete, allowing a fuss-free introduction to the company.
With Asana, individual team members have autonomy over their work while Vincent and other leaders within the company can easily track and measure progress. Saving time on work administration also allows team members across the company to focus on strategic work. For example, cancelling the need for individual updates (which are now conducted in Asana) has reduced the number of weekly product team meetings from five to one.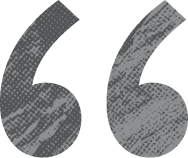 The next chapter: Achieving operational excellence
Vincent and the team at Holistics Software have clear plans for the future. They will continue to create a better working environment and a better product for their customers. The coming years will specifically see the team working to improve their speed of execution by reducing the time between ideas and market release. Asana will continue to help the team at Holistics Software achieve operational excellence and hit their goals, big and small.