From heating manufacturer to modern technology leader, change has been a constant for Viessmann over the past 100+ years. The family-owned company has transformed itself into a global provider of climate control solutions for living spaces, and are focused on developing and implementing intelligent, sustainable energy systems and cooling solutions for their residential, industrial, and commercial customers.  
Headquartered in Germany, Viessmann now has more than 12,750 employees across 74 countries, and generated 2.8 billion Euros revenue in 2020. They're enthusiastic about innovation and keep a close eye on technical and business trends to stay competitive and meet the changing needs of the market. 
Creating a digital workplace for the future
Over the past four generations, Viessmann has been led by forward-looking entrepreneurs who have driven the company's continued growth. Current CEO Maximilian (Max) Viessmann joined the company in 2015, and began the next phase of the company's journey: a focus on digital transformation.
Max set out to digitize both the company's product range and internal work processes. He handed the responsibility of planning and implementing their new digital workplace to Alexander Pöllmann, the company's Smart Office and Collaboration Manager at the time. 
With Max's directive, Alex and his team set out to find a simple, intuitive work management platform that all employees could use to collaborate more effectively. Their search led them to Asana. They chose the platform because it would give all employees visibility into their corporate strategy—from the overarching vision to specific goals and individual tasks—which aligns with Viessmann's culture of transparency. 
To complement Asana, Viessmann also implemented Google Workspace for communication, file sharing, and collaboration. Tight integration between Asana and Google Workspace enables employees to create Asana tasks directly from their Gmail inbox, plan their work in Google Calendar, and link Google Drive files to projects. This ensures it's always easy to find and access information. Additionally, both platforms can be accessed whenever and wherever, providing the flexibility needed to collaborate across locations and while working remotely.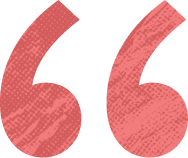 Getting the most out of this new way of working
Managing their work using Asana and Google Workspace has provided an enormous competitive advantage for Viessmann, especially since the beginning of COVID-19 in 2020. Processes continued to run, regardless of location, which provided valuable stability during a time of major disruption for employees mandated to work from home. The number of daily actions taken by employees in Asana more than tripled during this time—from around 100,000 in September 2019 to approximately 350,000 today.
Here are some examples of how the Viessmann team is using Asana's integrations with Google Workspace to keep work connected and increase productivity: 
Continually optimizing processes with Asana
With Asana and its integrations with Google Workspace, Viessmann has improved alignment across teams so they're able to be more agile, move faster, and proactively respond to changing market needs—and create more value for their customers.
Viessmann also credits using Asana and Google Workspace together for helping significantly increase corporate transparency. By linking corporate strategy with the operational work in a place everyone has access to, corporate goals and responsibilities are clear to all. Furthermore, this helps employees better prioritize their tasks and see how their work contributes to the company's corporate vision. These integrations with Asana also help make Viessmann a more attractive employer for young talent—a clear competitive advantage in times when there is a shortage of skilled workers.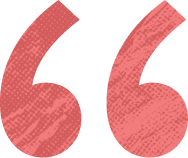 Overall, Viessmann recognizes how integrating Asana and Google Workspace has significantly increased efficiency. The company executes projects faster, duplication of work is avoided, and bureaucracy is reduced. 
What's next at Viessmann?
The operating efficiencies and transparency created by integrating Google Workspace with Asana have enabled Viessmann to face the new opportunities of our time—like sustainability—with the combined force of a global team. They are intensifying their efforts to achieve "Net Zero" carbon emissions, a goal Viessmann plans to achieve by continuing to develop innovative and sustainable solutions for climate protection. And this is all tightly aligned with their vision for the future: of benefiting the environment and providing opportunities for future generations. 
Interested in test driving or learning more about Asana's integrations with 260+ tools? Visit our Asana App Marketplace to get started.