L'Oréal is the world's largest cosmetics and personal care company, incorporating such famous brands as Lancôme, Armani, YSL Beauty and Kiehl's. Innovation and research are at the company's heart and new products are their lifeblood—they launch no fewer than 200 every year.
In the UK and Ireland, the L'Oréal Luxe supply planning team, led by Nicolò Facchini, Head of Planning for L'Oréal Luxe UK and Ireland, is responsible for the distribution of products and brands across the market. They manage huge product launches across sixteen luxury brands and look after the associated supply chains. The Launch Planning team owns the launch from start to finish—a process that can take up to eight months—starting with stock requirements and ending when a happy customer snaps up a product from the shelves.
The team works closely with many departments, including logistics, marketing, finance, and data teams. Various national regulations and labeling requirements add an extra layer of complexity, so everyone works hard to keep launches on time, under budget, with the correct amount of product shipped. When a launch is on time, the product gets more in-store exposure and sales, while a late launch can lose money, by, for example, delaying TV ads.
So it's no small feat that the team manages the launches of up to 80 products at the same time. Each product follows a "critical path" to market—the operational steps to launch—and previously the team planned them in spreadsheets. But with so many products in flight at once, things got confusing:
Spreadsheets required a lot of manual work. Copying and pasting from one to another was cumbersome and time consuming.

There were issues with version control, and confusion was inevitable.

The various departments developed silos and communication suffered. "Offline" communication didn't always make it onto a spreadsheet, reducing visibility across departments.
Digital transformation is a main focus for L'Oréal as a broader organisation, so the UK and Ireland Luxe Launch Planning team looked for a better platform that would revamp the way they work. Products needed to hit shelves on time, but delays can happen due to unrealistic expectations, and partly due to unclear processes.
The Launch Planning team wanted to tighten up communication, find a better way to see progress, and follow a clear path to launch.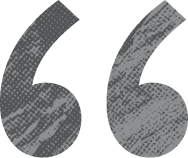 The team looked for a work management platform that would make it easier to plan launches than with their cumbersome spreadsheets. They wanted templates to easily replicate every step of a past project with as little fuss as possible—and then be able to modify them for the needs of each product. They also needed a tool that was flexible enough to adapt to different work styles across multiple departments.
Asana was easy for all team members to use and they liked its visual flair. Most importantly, it had the flexibility they were looking for. Changing views was simple, and the team loved the ability to work in a board view and create their own column headers. And Asana's Workload feature could let managers monitor individual workloads and capacities without micro-managing their team.
Today, Asana is championed by Chris Lancaster who is the Supply Chain Project Manager for L'Oréal Luxe focused on process improvements for the UK and Ireland region. He takes a holistic view of how his teams' tools impact their work, and he's particularly focused on introducing more efficient, digital ways of working. "Spreadsheets become so difficult to manage, especially when you have a lot of different tasks," says Chris. "One of the things we love about Asana is the ability to search across projects and for files assigned to a stakeholder. It's really useful."
Revolutionising work from the top down
To help the team adopt Asana at first, Eoin Griffin, former Supply and Launch Planning Manager for L'Oréal Luxe UK and Ireland pitched the platform to senior management as a revolutionary new way of working and connected it to L'Oréal's digital transformation priorities. Once senior managers saw Asana's benefits, they trickled it down to their teams to support engagement. They also provided training for all users to introduce them to Asana and show off the best ways to use it.
Team members were relieved to see a replacement for their old spreadsheets, following its introduction the team continues to find ways to move workflows into Asana and increase its value to the organisation.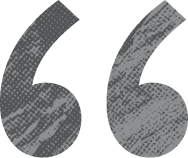 Greater transparency, higher morale, and increased revenue with Asana
Today, whenever a new product comes onto the Launch Planning team's radar, they duplicate a project template and map out the journey to launch. They work backwards from the product's "on counter date" and assign due dates for milestones along the way, such as point-of-sale displays, retail design, and aligning with distribution centers.
The team has become more agile because the launch template is now easier to customise. "Spreadsheets didn't lend themselves to quick changes, so we were less inclined to adjust or add things to the launch template. Now, with Asana, we have a good, clear base template and can add and remove tasks easily. We can customise and change things on the fly, and it's something we're more inclined to do because the tool supports that."
They've also become better at working cross-functionally, overcoming communication challenges. Status updates in Asana keep everyone informed on launch progress, and it's a friendlier environment because everyone can see who's working on what. Team members upload their pictures and role details in Asana, which show up alongside their project tasks, making it simple for teams to reach out to one another. As Magda Talar, one of L'Oréal Luxe UK and Ireland's four Launch Planners, puts it, "If you're coming to a project that's cross-functional, it's super useful to know who's who, and who you can go to talk about their task. We want the whole process to be very smooth every time and Asana helps make that possible."
In addition, Asana's Portfolios have transformed business reporting. Each month the planning team presents all the projects in a sales quarter to the rest of the business. With Portfolios they can show everything at a high level, flag at-risk projects, and deep dive into anything that's not on track.
Asana supports the team's mission of perfect launch execution. By improving communication, clarifying responsibilities, and making launch progress more visible, they've been able to deliver products on time to secure the best in-store retail spaces and avoid costly delays. They also increased their Compliance to Gate KPI by more than 10% by implementing Asana. The team spends far less time firefighting, making it easier to resource launches and allowing individuals to work on projects in parallel.
The beauty of efficiency
As L'Oréal UK and Ireland continues its quest for innovative products, Chris is finding new ways to empower his colleagues to work more efficiently. The team is also keen to see how Asana can integrate with Microsoft's Power BI to bring KPI dashboards into Asana and out of spreadsheets, as well as to show forecasts within the platform.
It's all part of L'Oréal's digital revolution.