In 2020, Tram Ho founded the online English tutoring platform, Kyna English. Three years on and Kyna English has taught over 60,000 students from Vietnam, Thailand and Indonesia and delivered over 2 million classes. The secret behind the company's success? Highly personalized lessons. Students receive tutoring tailored around their personality type, learning style, and proficiency level. Because students enjoy their educational journey, they learn English much faster.
Kyna English started at the beginning of the Covid-19 pandemic. Tram found it easy to hire qualified tutors from around the world but it was challenging to align a global team. Student profiles and customer support tasks were tracked in spreadsheets. The problem was, spreadsheets weren't always updated. Team members often dug through past call and chat logs to get up-to-date records. The Anatomy of Work Index reveals workers can save 4.9 hours per week with improved processes. Tram had a goal to boost customer retention and grow from hundreds to thousands of students. She knew this was possible with better work processes. 
Finding a new way to collaborate
To grow Kyna English and make processes more efficient, Tram needed a tool that was:
Highly collaborative so it was easier to find information and manage work across teams.

Easy to use so new and existing staff could be trained quickly.

Available for integrations with chat and email software to track customer communication in one place.
Tram used a trial of Asana and decided the platform was the right choice to help the company scale.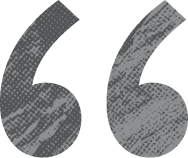 Implementing Asana with the help of Flexidata
Kyna English worked with Flexidata, an Asana Solutions partner, to set up workflows and reporting functions. Reporting dashboards were set up to track employee workloads and project progress. The email and chat software used by Kyna English was integrated with Asana so messages feed through as tasks in the platform.  Student profiles were also migrated into Asana from spreadsheets. The result? The Kyna English team has become much more efficient and reached their goal of educating thousands of students.
Educate thousands of students with the help of Asana
According to the Anatomy of Work Index, 55% of workers at collaborative organizations report revenue growth over the past three years. Kyna English now educates over 3,000 students and has seen significant improvements in customer retention.
Here's an insight into the workflows and features that have helped the Kyna English team most.
Tracking student profiles in Asana
All student profiles are stored as projects in Asana. Information about student personality types, learning preferences, class progress, parent expectations, and associated support requests are tracked in one place. This rich context makes staff handovers much easier and helps leaders make quicker decisions about student accounts.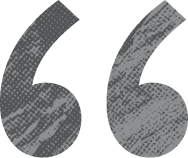 Visualizing employee workloads and tasks
Dashboards are set up so leaders at Kyna English can view employee workloads and see how staff are engaging with tasks. This data helps Tram identify missed or overdue tasks and make better decisions around goals and resourcing.
Plans to double in growth
When Kyna English started, services were based in Vietnam. Now, the company operates in Indonesia and Thailand has plans to keep expanding. The team at Kyna English have set a goal to double the number of students the company educates. With workflows organized and continually refined in Asana, the team has no doubts they will reach their new target.