Blackboard is one of the world's leading edtech companies, and it believes that learning is a right. Since 1997, its online learning tools have fueled all types of education, from kindergartens, to colleges, to government and corporate training programs. Their flagship product, Blackboard Learn, is a virtual teaching environment and learning management system (LMS) that helps teachers build courses and interact with students no matter where they are in the world. And after the WHO declared COVID-19 a pandemic in March 2020, Blackboard reported that the number of students learning online doubled in just one month.
Joannie Wu is a design manager on Blackboard's User Experience and Design (UXD) team. Many departments seek design support from the group, but historically, these teams had no central place to collaborate. People across the company used many different tools to get work done, including Asana, other work management platforms, spreadsheets, and note-taking apps. In addition, sub-teams within UXD planned upcoming tasks differently, with some updating a weekly calendar and others using a biweekly sprint schedule. Without a single source of truth, coordinating projects was a challenge:
It was difficult to assess the UXD team's capacity and manage staffing.

The team couldn't easily evaluate and prioritize design requests against one another because they were scattered across tools.

Putting together progress reports for management required hours of manual work each month. Joannie had to chase down designers, ask, "What's the status?" and wait for a reply.
UXD wanted to streamline design requests and follow one sprint schedule together, so Joannie and her teammates looked for a work management platform to help them consolidate.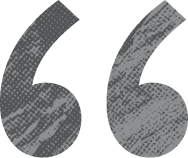 Asana workflows are tailor made for Blackboard's designers
The team evaluated platforms and saw that Blackboard's entire content team was already using Asana in a consistent way. Its features and user experience looked perfect for the UXD team's needs.
UXD selected Asana and rolled it out with a phased approach. In the first phase, they let design leads play with Asana for two months to get familiar with the features and move all their projects in—Joannie calls it a "Wild West experience." They also used this time to transition to a shared sprint calendar and create a backlog to manage incoming work.
The second phase was a retrofit. Joannie looked at how teams were using Asana, then defined some best practices and introduced a standard framework for how to use Asana across UXD. They piloted the framework, then continued to refine it. By observing design leads' real workflows and processes, UXD used Asana to support natural behaviors, rather than forcing work patterns onto their teammates.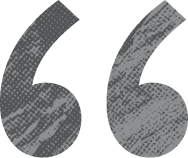 Transforming Blackboard's workflows into collaborative, lean processes
Asana has transformed the way the UXD team supports departments across Blackboard. They're unified, organized, and more collaborative than ever.
Design requests from cross-functional partners are represented in Asana as tasks, where stakeholders can see progress and chime in with comments. Joannie and her team even use Asana as an internal ticketing system to track incremental improvements for the Blackboard Learn product. Anyone at Blackboard—and some customers—can suggest product usability tweaks by submitting them in an Asana Form. This creates a task for each "ticket," which goes into an Asana project in board view, where the team triages the ideas and requests during their weekly review meeting.
In the Asana board, they can see whether a request came from someone internal or external, and prioritize them using factors like the type of issue (e.g., critical, functional, cosmetic, etc.) and the number of similar requests they've received. Joannie says, "We can connect requests together and notice when there's gravity around an issue because multiple people have been asking about it. That helps us progress in our prioritization."
The board shows these recent additions from the intake form, as well as the trajectory of active requests as they move from design to review phases. It also captures the long-term backlog and a "next up" backlog. Joannie's team can take everything into account at once since all information is in one place.
Project templates make it easier for designers to get started on requests. Joannie notes, "Not every project is brand new, but it probably has a framework, so we wanted to mitigate unnecessary work by putting Asana templates in place." Templates show all the steps in a project, which can be copied and modified as needed—this helps UXD be more transparent with cross-functional collaborators about delivery timelines and everything that goes into their work.
According to the Anatomy of Work Report, knowledge workers say that clear processes help them hit their targets. A template starting point helps Blackboard's designers get in the groove faster. The report also found that missed deadlines are most often caused by unrealistic expectations and delayed approvals. Having Asana as the center of all work lets stakeholders see a clear workflow, discuss decisions, and move through approvals quickly.
Sprint planning is now a bi-weekly routine for the entire UXD team. Each sprint gets its own Asana project in board view. A task appears both in its original project and the Kanban board for the next sprint, because the team can add tasks to multiple projects. They use custom fields to assign points to each task, indicating their estimated complexity and effort using the agile T-Shirt sizing method.
Joannie says, "We can see what everyone on our team is doing in a current sprint, because it aggregates all team members and the number of task points they're handling. We can look at the net points for each designer sprint over sprint to ensure they are within a healthy boundary of their individual range."
Status updates in Asana Portfolios free Joannie from manual work. Once upon a time, status reporting was a monthly chore. "It was a ritual every month," she says. "I'd ask each designer what they're doing and what the status is. Now, we just set the expectation that project owners update their status every Friday. Asana Portfolios has decreased the amount of bespoke updating we do."
It used to take Joannie one or two hours to prepare for large internal status meetings, and even longer for quarterly update presentations. Now she can do it in as little as 15 minutes.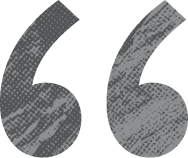 In addition, the UXD team can quantify their work, which lets them know when they're overstretched and do more effective resourcing. For example, with Asana they can show when a single designer has to juggle four or five different projects, which causes context switching inefficiencies. This lets them make a case for more headcount while keeping a record of their work.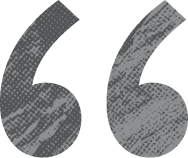 Enabling a world of learning
Blackboard remains committed to enabling teachers and learners to thrive in online education. Joannie has big plans for Asana in the next year. She's looking to transition Blackboard's Jira instance to SaaS, so they can use the Asana Jira Integration to align the two platforms. She also intends to continue refining project templates and try Asana reporting for more visualizations of team capacity.
When everyone at Blackboard works hand in hand with the UXD team, they're empowered to create the best product experiences possible—and ensure that everyone has a right to learn, wherever they may be.