With a network that spans every continent except Antarctica, Genesys helps companies provide exceptional experiences for their customers. This global cloud leader in customer experience orchestration serves over 100 countries, and its marketing department includes many regional teams driving brand awareness and pipeline in their local markets.
Marketing at Genesys is large-scale, with various teams collaborating to orchestrate product launches, events, campaigns, webinars, and everything in between. Andrea Leon Trozak, Senior Director of Program Management, Marketing Operations, leads the department's program management office (PMO), which oversees go-to-market planning and launches, aligns program priorities, and streamlines production workflows to make marketers more efficient. 
Originally, Genesys marketing relied on a project management platform that was so complex stakeholders avoided it, leaving project managers to juggle 50+ projects each — and making it impossible to accurately prioritize workloads and scale to handle project emergencies without great pain and stress to all teams involved:  
Stakeholders regularly contacted production teams directly, which impacted the delivery of scheduled work.

The production team spent too much time on work that wasn't tracked in their official queues. 

Identical project requests were submitted from different people, sometimes resulting in duplicate work.

On-time delivery overall was 60% due to challenges in stakeholder engagement. 
"We were rushed, overloaded, and frustrated with stakeholder complaints when it was the stakeholders themselves who weren't aligned with the workflow processes," Andrea said. She and her team began searching for a more intuitive platform that would benefit all of marketing, not just the production teams.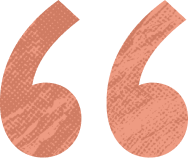 An enterprise solution that's easy to implement
Genesys marketing needed a work management platform that was user-friendly and versatile enough to accommodate all types of production workflows — content and creative requests, web development, localization, and more — while supporting the company's need for enterprise-level scale and security.
Andrea and other marketing teammates had previously used the free version of Asana on small projects and were intrigued by the intuitive user interface. Asana seemed less complex than their current platform and the other enterprise platforms on the market. Because of this, Andrea was concerned that Asana lacked the advanced reporting functionalities the more complex tools offered, which she expressed to the Asana team. 
To determine if Asana would meet the needs of Genesys, Andrea requested an extended trial for 30+ key users. "I wanted assurance that moving to a new platform with new workflows would be supported by the production teams and used by our stakeholders. Two months allowed us to build key workflows, get production teams on board, and socialize with user testing," Andrea said.
During the trial period, the PMO Marketing team, in collaboration with marketing production leads, built out the Genesys marketing team's workflows in the platform. Form routing, projects built as team workflow queues, and personalized views got the teams excited and eager to explore direct-assign models and enable greater collaboration and responsibility across marketing. Once the team learned they could add a task to multiple projects, it was over; Genesys finished the trial and immediately chose Asana as their new work management platform.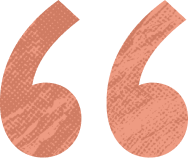 After the trial period, it only took two months to finalize the new workflows and roll out Asana training to hundreds of marketing employees worldwide. Andrea's team developed tailored, live Asana training for eight different groups within the department and recorded the sessions for future hires. They finalized implementation with a "cutover date": a deadline that made Asana the home base for all marketing work and requests. Thanks to this approach, the PMO team has increased stakeholder adoption by 400% within the first year. 
A global marketing team united in Asana
Today, every Genesys marketing services team has a dedicated Asana project board that serves as their production queue and is used to track and manage deliverables with their team and stakeholders. These project boards have significantly improved stakeholder engagement and reduced "work about work" — the coordination tasks that happen around strategic projects — annually saving an estimated 57 work weeks in total. 
Marketing requests auto-assigned 
To submit a request to Marketing, Genesys employees complete an Asana Form with their needs and deliverable details for the production teams. Based on the type of request — for example, a campaign, creative services, webinar, video, or social post — Asana Rules auto-assign them to the appropriate team's Asana board. 
Small requests are directly assigned to the appropriate team that then triages their own incoming tasks. Complex requests involving an integrated marketing campaign or a global program are routed to the PMO team as they require collaboration with different marketing services and stakeholders.
Marketing PMO is no longer responsible for triaging direct-assign work, and requests done via email or chat have notably decreased. Marketing saves significant administrative time — over 140 workdays per year — thanks to over 350 form submissions and 2,600 automation rules triggered each month.
Project templates and comments in one place
Marketing kicks off many new projects using templates, which are pre-populated with tasks for the key work that will need to be completed. These tasks are then added to multiple projects so they live in each team's dedicated Asana board, which integrates work across groups, while also allowing teams to see their tasks in one place. 
Comments within tasks ensure that stakeholder discussions happen in context with the work. Team members share nearly 4,000 comments each month, which has increased stakeholder engagement while reducing the need to switch between email and other apps. The Anatomy of Work report found that the average knowledge worker uses nine apps at work, and 56% of workers surveyed said they felt pressure to respond to notifications immediately. Genesys reduces this context switching and stress by capturing communications in Asana.
Automated file uploads and localization
SharePoint is used across Genesys for team file collaboration and the marketing team uses Bynder as their digital asset management system. The PMO team needed to ensure creative assets and source files were uploaded to Bynder without the Creative team having to worry about uploading files twice. Using Tray.io, the Marketing Ops team designed an automated "trigger" in Asana to solve for this. Now after a designer uploads files to SharePoint, they paste the link into a custom field in the relevant Asana task. The "trigger" then sends the files from SharePoint to Bynder for the Content team to review and finish uploading.
Asana is also used to manage translation requests for the global field marketing teams. When materials need to be translated into other languages, the regional campaign manager will submit a request with the needed Bynder links. The required link is added to an Asana field, which triggers automation via Tray.io that pulls the assets from Bynder and delivers them to the translation vendor's translation project platform. 
As the translation request progresses, its status syncs back to the Asana task from the vendor's translation platform so the regional campaign manager can track the progress. When globalization is complete, the team moves the task into the final column of their Asana board and the attachment is automatically uploaded to Bynder via the Asana API.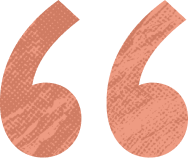 Scaling the marketing organization with Asana — instead of project managers
With new direct-assign workflows in place, project managers can focus on integrated marketing programs and are responsible for 10 to 15+ projects — reduced from 30 to 50+ before — freeing up more time for strategic planning and process optimization. On-time project delivery has also increased from 60% to more than 90%.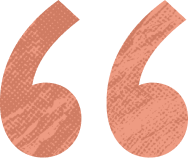 Leadership has visibility into teams' progress toward goals, and can rally resources around high-ROI initiatives. Regional marketers can see campaigns coming down the pipeline and leverage the assets for their local campaigns. The PMO team will continue to improve operational excellence for the marketing department with Asana so they can focus their resources on growing the business.