Culture Amp is a people and culture platform that helps over 2,500 customers like Airbnb, Slack, and Warby Parker retain and engage employees. Delijeh Snyder is their Director of Brand and Content Marketing, and her 12-person team of writers, designers, developers, and other creatives is responsible for driving web traffic, social engagement, and MQLs from owned channels. They manage brand and campaign assets, create all marketing content, and manage the company's web presence.
When Delijeh stepped into her role, she knew that to help the team scale, they needed a more robust work management platform. Improving on their processes would minimize firefighting, create more campaigns and assets with the same resources, and better manage collaboration with other marketing teams across their four global offices.
Working with a patchwork system caused chaos
The team had been managing campaigns and asset requests by cobbling together messaging apps, docs, spreadsheets, and small Kanban tools. But there were too many contributors and approvers, which caused problems as the team grew:
Strategic planning was impossible since it was unclear how much work was coming and when, resulting in last-minute scrambles.

There was no standardized asset request process, so other teams would simply message the designer they knew best. This caused an imbalance in resourcing and obscured who was working on what.

With projects stretched across multiple tools, it was difficult to create standard processes, wasting energy and preventing scale.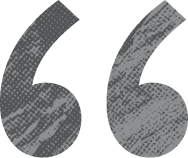 Centralizing work in Asana
Delijeh chose Asana to centrally manage all campaigns and incoming asset requests, as well as content marketing work. The team moved their editorial calendar from a siloed spreadsheet to an Asana project where they could add review steps, and filter content based on persona, theme, and type.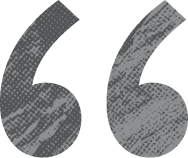 Anyone looking at an Asana project could see its status, and it was easy to loop in external reviewers, approvers, and contractors like freelance writers. Delijeh also liked how easy it was to filter and search for assets and past work in an Asana-managed content calendar.
The tool spread organically
Delijeh evangelized Asana in the organization by using it to hold detailed plans for campaigns that other teams collaborated on. For example, the Paid Performance team might produce a campaign tracked in Asana, and if they needed help, they would assign a task to the Brand and Content Marketing team's "Incoming Requests" project. Asana spread through Culture Amp organically as teams saw its benefits.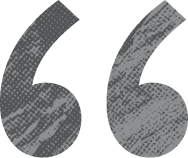 A Grand Central Station for more efficient production and streamlined requests
Today, Asana is the interface between Delijeh's team and other marketing teams. Teammates who are on Asana can request an asset by adding tasks directly to the "Incoming Requests" project. Other teammates request help on a Slack channel, and Delijeh uses the Asana for Slack integration to turn messages into tasks. Now that there's a process that channel owners can follow, all new work is in one place and Delijeh's team can prioritize, plan, and share the workload.
This collaborative interface is also a way for the team to scale and produce more content. Delijeh brought in freelance writers and added them to Asana, where they can work directly with internal subject-matter experts to produce content. The team doesn't need to spend extra time managing those relationships.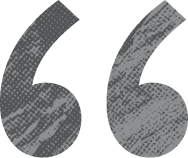 The Brand and Content team uses Asana to manage all marketing campaigns, content production, and asset requests. It also holds Culture Amp's editorial calendar, which uses custom fields to filter for content Persona, Funnel Stage, and Content Theme. It's easy to search for past assets and blog posts to reuse, which, previously, were easily forgotten, and Delijeh has created template tasks with workback schedules for different content types, to make production faster.
Centralized work management gives the team a well-organized history and the ability to plan and pace themselves, which helps with quarterly planning and resource management. They're more effective and accountable, and they've doubled the number of campaigns produced each quarter with the same resources, simply by being able to group tasks, space them out, and collaborate efficiently.
New frontiers
With better planning and resourcing, Delijeh's team can scale up, contributing more impactful work to the global Culture Amp team. They're now planning their first podcast and managing it in Asana, including the strategy, episodes, recording, promotion, and webpages. When you have a tightly-run ship, it's easy to explore new frontiers.