On a mission to inspire men to feel free and be their true self, Trendhim has ambitions to be more than a retailer of men's accessories. Named one of the fastest-growing companies in Denmark for the last five years, it fulfils one million orders annually. Today, 110 team members work across eight departments to serve customers in 25 countries.
However, five years ago, this success looked unlikely as Trendhim struggled to scale, held back by its internal tools.Employees spent the first 30-minutes of each day trying to figure out where to start because they didn't have a tool to help them prioritise their work. As Sebastian Petersen, CEO at Trendhim, explained, "You end up doing work for whoever speaks the loudest, which isn't necessarily the right thing to prioritise for the business."
Trendhim quickly outgrew its old work management tool when the work became more complex. Without a clear plan of action items, responsibilities, deadlines, and dependencies across functions, projects became stuck and the business slowed. As Sebastian said, "We outgrew the project management tool we initially chose after a year because it lacked the functionality we needed. But then we found Asana and have used it ever since."
Beyond to-do lists
Project prioritisation was key to enable Trendhim to facilitate cross-departmental collaboration. As Sebastian explained, "We wanted more than simple to-do lists that focus on the individual. We wanted a platform that had Kanban-style boards with dependencies and could serve the whole business."
In Asana, the company found a sophisticated work management tool, which was capable of structuring projects in different ways and supporting better communication. "The CTO and I agreed that Asana was a step-up for us in functionality," said Sebastian. "Now we use it as part of our onboarding programmes, adding tasks in Asana for new employees so they understand how we work and why from day one."
A platform for everyone
Rather than simply 'lift and shift' information from the old tool to the new, Trendhim first spent time organising documents and cleaning unstructured corporate data before migrating work to Asana. By deleting unnecessary data relating to old projects the business no longer required, the company not only demonstrated good data governance and compliance, it enabled the team to jump right into using Asana.
"Everyone in the company is fairly tech-savvy, and back then we were quite small in size, so there was no need for official training. We told everyone to simply familiarise themselves with their current projects on Asana, which worked well," said Sebastian. "Now that the team is bigger, we rely on training videos from the Asana Academy, and have created internal guidance with a few dos and don'ts, tips and tricks."
Since adopting Asana, Trendhim has scaled the team 6.5x and maintains an 'excellent' score on Trustpilot based on customer reviews.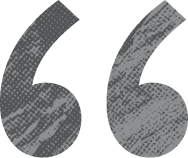 Scaling the business to new heights
With its ambition to be more than a retailer of men's accessories, Asana enabled Trendhim to grow its business in three critical ways:
Improved prioritisation of tasks
Through the 'Priority' feature, Trendhim can now easily sort Boards to see what's most important to the business—something the Anatomy of Work Index found nearly a third of staff want their employer to improve on. "Now we can prioritise work much, much better," said Sebastian. "People know what they need to do. Teams know what they need to do. No task is lost and we avoid emailing back and forth because everyone always knows the current project status. It also helps with accountability for what has been said or not said, done or not done. Everything is clear and transparent."
Asana also helps Trendhim run more productive and actionable meetings by tracking their agendas and capturing decisions in one place. This helps them eliminate much of the 'work about work', which the Anatomy of Work Index found 60% of employee time is typically spent on.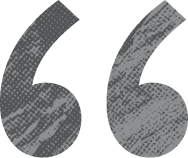 Enhanced communication and collaboration
Every function has its own team within Asana and Task Templates are used to standardise and clarify exactly how to send work or make requests to each team.
For example, when a new product is added to it's 5,000-strong portfolio, there are several dependencies spanning multiple departments–from the warehouse checking each product's quality, to the photographer taking imagery, copywriters creating descriptions and then translators tailoring the content for each country. Through its 'New Project Flow' Board in Asana, Trendhim confidently moves the product through each stage, ensuring every task is complete before it launches and no details fall through the cracks.
Sebastian explained: "There are no meetings or communication outside this Board. Previously, the process was very chaotic and product launches were sometimes delayed because we lacked clarity over where we were in the process. With Asana, it's now meeting-free, stress-free, and super clear when you need to do something."
Enabled people to do their best work
As a work management platform Asana offers features that extend far beyond basic project management and even allow new cultural norms to develop. "We use the Inbox feature a lot to stay updated on tasks happening across the business and encourage the team to manage their own work in My Tasks," said Sebastian. "It removes a lot of stress because you're not looking at seven post-its on your screen, a to-do list, and an inbox with 30 new emails. Our work is centralised and visible, so we can prioritise better."
The Anatomy of Work Index found that nearly half of respondents cite being overworked as a key factor contributing to burnout, with one in three feeling overworked from a lack of clarity on tasks and roles. By adding tasks to multiple projects, Trendhim reduces duplicated work and helps teams collaborate more efficiently because the same task can live in both individual flows and team Boards.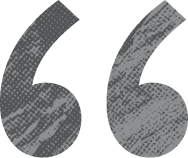 Always focus on the right things
Trendhim has been able to scale the team almost 10x and improve operating efficiency while managing work in Asana. And thanks to Asana's flexibility and functionality, they haven't had to change the way they work or how they use the platform.
Moving forward,the company intends to focus on how to dive deeper into the specific product categories and markets it serves with Asana's help. "We operate in 27 markets, which means we need to make sure documentation and notes are cleanly organised, and tasks and priorities super clear for our teams," said Sebastian. "With Asana we set milestones around our projects, key markets and product categories to ensure we're always working on the right things."
With Asana as its work management engine, Trendhim now has everything it needs to scale to new heights. Priorities are clear, teams are free to communicate and collaborate across functions, and people are able to do their best work.