Showpo started ten years ago in founder Jane Lu's parents' garage. Since then, the e-commerce store has grown to become a fashion empire. Based in Sydney, the company now ships to over 100 countries and has over four million followers across their social media channels. On a mission to bring the latest fashion to women worldwide, the team at Showpo works tirelessly to inspire their community and deliver a seamless shopping experience.
The company has experienced many phases of rapid growth since its humble beginnings. During a recent period of change, Jane Lu, Founder and CEO, and Mitul Lakhani, Head of Digital Product, decided to use the time as an opportunity to improve internal processes. Teams were working in silos which limited transparency across the company and made it hard to align around key objectives. Major campaigns were managed in spreadsheets that weren't always kept up to date, creating confusion and a lack of accountability. All of this led to long status update meetings, which took time away from what the business is known for—fashion.
Choosing a work management solution
Mitul knew a work management solution would help improve processes at Showpo. Asana was a top choice because Mitul had used it in a previous role and Showpo's creative team was already on the platform. To ensure the platform was the right fit for the entire company, the Asana Sydney team visited Showpo to talk with key stakeholders about the challenges they were facing.
It became clear in these meetings that Asana was the right solution because:
Flexible workflows enabled one tool to be used across the whole company.

Easy task assignment and real-time status updates reduced the need for meetings and excessive emails.

A single source of truth would align the company around the same goals.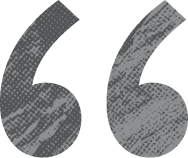 Beginning a new chapter
To ensure buy-in, Jane and Mitul introduced Asana to the company and clearly outlined how it was going to improve day-to-day work. For example, Asana would improve clarity around timelines and work progress—reducing the need for excessive status update meetings. To avoid overwhelm, the platform was introduced to one team at a time, beginning with the Creative Team. In addition to this, an Asana customer success manager conducted live training sessions to help each team feel confident using the platform to manage their projects and individual work.
Overall, Jane led through action by using Asana to manage her own work, like planning business strategy and engaging in PR activities, which created a positive ripple effect among managers and teams.
Reaping the benefits of automation
Today Showpo uses Asana company-wide. All business processes are run in the platform, from digital production to fashion launches. Here's a look into some key use cases:
Overall, Jane and the leadership team have seen a huge uptick in accountability and are enjoying the benefits of increased visibility across the business.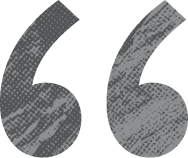 Fashion-centric
The team at Showpo will keep focusing on delivering fashion-centric clothing to women around the world. This involves continuing to connect with customers on social channels and innovating the user experience through digital platform upgrades. Most importantly, it involves putting the customer first and working with every team to deliver an end-to-end experience that is impactful and memorable. Asana will help the team manage every aspect of this process, now and in the future.