Back in 2011, João Pedro Resende wrote an ebook on SEO tips and content monetization. He knew it was full of useful information, but he couldn't distribute it the way he wanted—and soon discovered he wasn't the only expert without a great way to share knowledge. So, he teamed up with college friend Mateus Bicalho, and together they founded Hotmart, which provides an all-in-one ecosystem for creating, hosting, and selling digital products like books, online courses, and podcasts.
Hotmart's mission is unique. They are committed to helping people make a living from their passions and know-how, literally changing their lives in the process. The company believes these opportunities will lead to a better future for everyone. This laudable philosophy has led to huge and rapid growth. Just ten years after its founding, Hotmart has 26 million users, more than 370,000 products, and sales in 188 countries.
Maria Eugênia leads Hotmart's four-person Strategy and Operations (S&O) team, which provides data to every team at Hotmart to guide their initiatives and measure impact. The S&O team's work also informs strategic business decisions at the leadership level. Importantly, they also further Hotmart's outcomes by improving work practices and project management processes across the company.
As Maria puts it, "We believe we can't talk about executing company strategy without executing our projects and initiatives well."
But creating standard ways of working and reporting was getting more and more challenging as Hotmart's teams sprawled around the world. Employee count has more than doubled in the last two years, from 600 to more than 1000.
Teams were using their own spreadsheets and different project management tools to manage work, which fractured the company and lowered visibility:
It was impossible to centralize project data and provide information to leadership about what was happening across the company, and where it should head next.

Silos formed, making it difficult for teams to collaborate.

Teams were working with scattered efforts, swamped with projects that were managed across different tools.
Hotmart needed an official work management tool to bring together all non-technical teams, increase reporting transparency, and add structure to workflows. Great tools produce great processes, and according to the Anatomy of Work Report, 80% of knowledge workers surveyed say that clear processes help them hit personal targets. If Hotmart employees could gain efficiency in their day-to-day work, the whole company would make faster strides toward its goals.
Maria and her team began the search for a new work management platform to implement across the organization.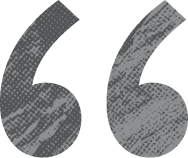 Uniting teams around the world with a single platform
Hotmart needed a platform that was flexible and customizable to each team's unique workflows, while also unifying their diverse activities into a single, consistent view for leadership. It also needed to be intuitive and easy to use for over 1,000 employees in different countries.
Maria and the S&O team researched and evaluated the available options, and officially adopted Asana as Hotmart's work management platform. It ticked all the boxes:
Teams loved the simple, easy interface.

Asana's templates provided structure and standardization, but were customizable enough to adapt to every team's workflows.

All projects lived in one place, improving visibility and accessibility across the company. Project status was visible so everyone could see what was on track or at risk.

Teams could also communicate directly in Asana and use it to capture files all in one place, in addition to completing tasks.

Asana integrated with other tools they use, such as Power BI.
They also knew that Asana's functionality is constantly improving, so it would evolve with Hotmart.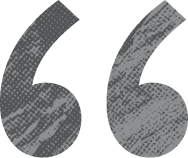 Standardized reporting across bespoke workflows for unique teams
The rollout of Asana was structured to help teams adopt the platform in a standardized way. This would support the S&O team's goal of creating one picture of activities across the company. And it worked. Today, over 1,000 Hotmart employees are active Asana users, with 300+ projects being managed at any time.
They follow a playbook with official usage practices, developed by the S&O team. Each Hotmart team has their own official Team in Asana, with work represented as various projects. Every new project is based on a template that contains standard processes, and naming conventions (i.e., team name, project name, time period, and so on) are consistent across all projects.
The playbook recommends different templates with different Asana views depending on the type of project. For example, agile workflows go best with Kanban boards, while more traditional projects use lists. Board templates are especially useful for projects that have a degree of uncertainty, while lists are ideal if all steps are planned before execution starts.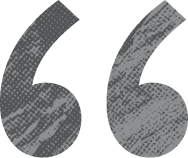 A colorful, diverse team in one system
Today, all of Hotmart's non-technical projects are managed in Asana. The S&O team uses Asana's Power BI integration to provide leadership with customized dashboards for reporting. They built a bot that collects Asana project data into a real-time dashboard, giving senior managers a view of how many initiatives are in flight, what's at risk, and how many teams are at full capacity. With Asana as a central repository for information, this reporting is automated.
The S&O team's carefully-considered implementation of Asana has had a huge impact on the business:
Leadership can make better-informed business decisions, so Hotmart is equipped to execute on data quickly and respond to the market faster.

Centralized project management and standard processes have helped teams work efficiently and collaboratively.

Team members no longer need to track down missing information or chase status updates across tools.
The Creative Lab team is a key example of Asana's positive impact. They are responsible for creating marketing campaigns and assets, such as videos for YouTube and Instagram, and receive an astonishing 600+ creative requests per month. Before, requests were scattered across tools, but they're now collected via an Asana Form. Thanks to Asana's centralization, the team can keep requests organized in one place and easily assign them among team members.
The Creative Lab says that a time-saving planning template lets them accomplish what once took a week in just three hours. As Guilherme Coutinho, Strategy and Operations Analyst, notes, "The Creative Lab can do this now because Asana allows them to collect all the requests from other teams so easily."
Spreading knowledge for a better future
Hotmart has grown enormously in its short lifetime, but it's not finished yet. They remain devoted to their mission to change lives, and there are plenty of great people out there waiting for the opportunity to share their expertise. The company continues to expand internationally and acquire other companies that have led the charge in the online entrepreneurship space, such as Teachable. Hotmart is investing heavily in its products and features to bring even more value to their millions of users.
It's a lot of work, but with Asana to help them manage it, there's no stopping them. For Hotmart, if they can help undiscovered experts find a voice and share their knowledge, it's all worth it—because that means a better world for all of us.