gorjana is a lifestyle brand and jewelry company founded in Laguna Beach in 2004. It evokes the simple feel of soft, rolling waves and dazzling sunsets behind palm trees—and this quintessential Californian beach lifestyle is reflected across all its marketing touchpoints.
Kenah Cooper, Director of Brand Marketing, and her team of seven are gorjana's brand protectors. They develop the images and copy for consumer experiences across channels like email, ads, social media, PR, and in-store experiences. And these have been all the more important since 2017, when gorjana pivoted from wholesale to e-commerce and retail stores.
The company took off, with 16 stores across the US and more on the way. They've also seen 300% year-over-year growth in online sales in early 2020, so Kenah's team has been busy. And with COVID-19 eliminating in-person events, the brand marketing team has increased their online content development efforts to keep their audience engaged—and buying.
There are many projects in flight at once, with several growing online channels, a recent increase from two promotional emails per week to seven, and a shift to frequent product launches instead of seasonal ones. The team used to manage work with meetings, email, desk-side chats, and instant messages, but it made execution more time-consuming than it needed to be:
Ad-hoc communication wasn't sustainable or scalable across functions.

There were no streamlined processes, preventing the team from producing more creative assets.

Inefficient creative feedback meetings wasted time for both Kenah's team and the leadership team doing approvals.
The gorjana team brought in Asana to centralize their work so they could execute more efficiently, and truly ride the wave of growth.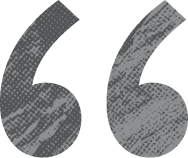 A place to workshop creatives
The team selected Asana because it was user-friendly, easy to learn, and could act as a single repository for all campaigns—their collaborative home for creative development. It let the team track project progress, as well as do creative work within Asana, using attachments to showcase drafts and leaving feedback via comments. Asana also let them templatize repeatable processes, since projects such as emails and ads often follow the same sequence.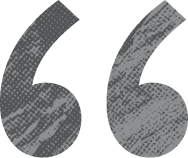 Adopting Asana and creating an internal playbook
The team adopted Asana by jumping right in and "learning by doing." They constantly improve their workflows as they discover new features and functionality, such as Progress tabs for quick status updates and the Asana for Gmail integration to turn emails into tasks that won't be forgotten (attachments included). While working from home during COVID-19, Kenah built an "Asana playbook" that outlines all the ways the team uses the tool, including conventions and processes.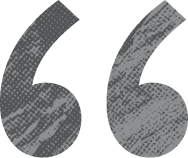 The creative process, right in Asana
Today, Asana is gorjana's execution engine, streamlining creative development for more content across more channels.
For example, email campaign development happens in a templated Asana task with two subtasks—one for planning and copy, and another for creative. Once Kenah approves the Retention Specialist's email plan and finalized copy in the first subtask, they move on to the second step. The creative request makes its way to Kenah's graphic designer, who attaches new versions of images based on the feedback Kenah leaves in the subtask's comments section. The finished copy and creative goes back to the Retention Specialist and VP of Marketing for review and approval.
Previously, the team had used a weekly creative review meeting for feedback and to get stakeholder approval. But since the heavy creative and feedback lifting now happens in Asana, the meeting time dropped from over 2 hours to just 30 minutes.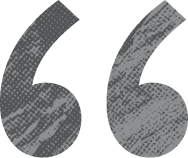 This process has also increased production capacity, helping gorjana increase the number of emails they produce. The team uses a similar process to develop Instagram Stories. Kenah uses Asana's Calendar View to plan social content, and she can download images directly to her phone from the Asana mobile app before posting them to Instagram for their 200K+ followers.
On the whole, consolidating communication into Asana has let them cut down on meetings, chats, and emails, and has kept gorjana's content machine running smoothly during the work-from-home switch. Asana's Anatomy of Work: Remote Teams Survey reported that 55% of those using work management software felt more productive after the switch to remote, compared to those that didn't (35%).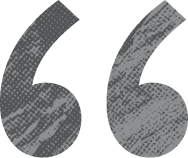 What's next for gorjana marketing?
Kenah and her team will continue elevating the content on their blog and lookbooks—the new channels they've been developing since COVID-19 shifted more customers online.
They will also use Kenah's internal Asana playbook to optimize their processes, onboard new hires, and collaborate cross-functionally. For example, the e-commerce and wholesale teams have begun to build out their own projects in Asana. Now they loop in members of the brand marketing team by adding them to projects, assigning them tasks, and at-mentioning them, right in the platform.
gorjana's staff may be distributed—working from home while dreaming of Laguna Beach—but when it comes to executing on work, they stay connected in Asana.