For 70 years, the Federation of Industries of the State of Ceará, also known as FIEC, has promoted the development of industry and technological education to strengthen local companies and boost socioeconomic development and innovation. It is a non-profit organization that assists Ceará local markets in Northeast Brazil expand, generate business, and improve lives.
FIEC supervises more than 40 unions and 1400 employees, helping their members meet health and quality standards, providing technical services and specialized technologies, and encouraging innovation and executive growth.
During the COVID-19 pandemic, FIEC's workload and actions as they focused their attention on best practices to fight the pandemic, including the development of PPE (personal protection equipment), collection of food communities in need and collaboration with the state government to help resume daily activities.
One of FIEC's greatest achievements during this time, led by their President Ricardo Cavalcante, was the development of the Elmo Helmet by local company SENAI.The helmet helped reduce hospitalization and intensive care for patients with the virus by 60% in Ceará.
Consolidation to achieve digital transformation
Tadeu Leandro is the CIO of FIEC where he supervises the Information Technology area and supports SESI/SENAI/IEL/CIN and the Industry Observatory by offering management and technology tools to achieve digital transformation, innovation, and growth. His team's goal is to increase revenue for FIEC companies by leveraging technology. By improving the success of companies affiliated with FIEC, the lives of the people of Ceará also improve–as happened with the Helmet Elmo.
When Tadeu joined FIEC, he noticed there was an opportunity to improve how teams managed projects and their work. Each team used its own tools and platforms, so communication was scattered, employees did not understand how key projects were progressing, and it became difficult for his team to consolidate and manage all of the different tools.
Across the organization, a digital transformation was also underway and they needed a platform to manage the portfolio of projects. Then when the pandemic hit and face-to-face operations were disrupted, it became a top priority to find a platform to manage their work in the agile methodology remotely. Their digital transformation was no longer a nice-to-have, but a necessity.
FIEC needed a platform that would facilitate communication between teams, provide real-time and up-to-date information, allow multiple people to collaborate at the same time, eliminate bureaucracy, and empower team members to take responsibility for their work. Tadeu had used Asana in a previous role and remembered its user-friendly interface and usability. He knew it would be easy for FIEC team members to intuitively manage their workflows and integrate them with the other tools they used across the organization such as Google Workspaces and Power BI.
Once they got executive buy-in for the platform, they began using it on a small scale to try it out. Existing and ongoing projects were migrated to Asana, which promoted engagement and helped people see how Asana would help them manage the work they were already doing. The IT team also organized training sessions for employees so that they felt comfortable using the platform. With these successes, Tadeu got approval to implement Asana throughout the organization.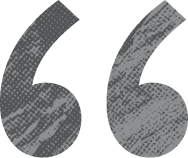 Experiencing the benefits of remote collaboration
FIEC is now a hybrid work environment, in compliance with state ordinance due to COVID-19, and many teams use Asana to manage all of their workflows. For example, in the IT organization they use Asana to track requests for improvements to their tools, like Salesforce, so they can move them through the pipeline and share updates with stakeholders on progress in one place.
By integrating Asana with Power BI, the entire IT team can quickly get an overview of Asana tasks, completion rates, and active team members. This overview allows them to report back to other leaders on how work is progressing and the impact that different teams are having.
In the first six months of using Asana, more than 580 people from more than 147 different FIEC teams began managing their work in the platform. Together, they created more than 800 projects and 70,000 tasks. More than the amount of work happening in Asana, teams experienced tangible results and benefits:
Team engagement
With a fully distributed team, Asana enables team members to provide transparency into their work and manage it from anywhere, which has led to greater engagement among employees. Collaboration in Asana has also increased as team members have experienced the value first hand of being able to stay in sync and get project updates in real time.
Centralized and standardized workflows
Managing technology is easier for the IT team because everyone is working on a central platform. This also creates standardized workflows and streamlines processes for all teams. As a result, onboarding new hires and kicking off new projects happens faster and more smoothly.
More transparency with customers
With projects that track client priorities, FIEC teams can clearly visualize and show the progress of work as they meet with clients.
Moving towards an effortlessly collaborative workplace
FIEC's digital transformation continues to unfold as it navigates the ever-evolving landscape of remote and hybrid work. Tadeu Vieira and his team will continue to lead the organization to a more transparent and collaborative workplace through the use of technology, and will manage all their work at Asana.