Rostering and time tracking can take hours and become a source of frustration for employers. That's why Deputy has become a must-have software for businesses around the world. Deputy makes workforce planning simpler for employers by enabling them to easily create rosters and track hours worked. It also benefits employees by allowing them to use an app to clock hours and swap shifts. Organisations of all sizes—from SMBs to large enterprises—use Deputy, including Amazon, Aesop, Nike, Messina, and Reliant Healthcare.
Joseph Fuller is the Global Head of IT at Deputy where he oversees internal corporate systems, infrastructure, and services. Joseph and his team work with all departments at Deputy and are involved in building and implementing technology solutions for both internal and customer-facing teams.
Managing technology on a large-scale is tricky at the best of times, but throw in lack of standardisation and things can get chaotic. At Deputy, teams were using different work management tools, causing information silos and lost data, which led to miscommunication and inefficiencies across the company. Employees were also spending valuable time requesting access to the numerous tools they needed to get work done. As the company scaled, it became challenging for IT to manage all these tools and track employee access.
Creating a best-in-class technology stack
Joseph's solution to this problem was to consolidate the work management tools being used at Deputy. Only one tool would be used company-wide, making collaboration easier and increasing transparency across the business. Not only would this make life easier for the IT team, it would help employees work more efficiently. In order to ensure the new tool was one Deputy teams loved using, Joseph conducted a survey asking employees about their preferences. Based on the answers, Joseph determined the new tool had to:
Be easy to use so employees could onboard quickly and enjoy the experience.

Enable visibility across the organisation to improve alignment and efficiencies.

Provide a single source of truth for easier collaboration.

Have customisable features to suit different teams, workflows, and preferences.

Integrate with other tools like Jira, Slack, Dropbox, and Google Suite.
Deputy chose Asana because it met the company's needs and offered the best user experience.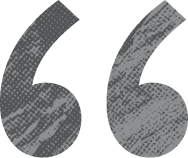 Implementing from the top down
Joseph planned for a top-down implementation of Asana and had support from Asana Customer Success Manager every step of the way. First, the leadership team were trained in how to use the platform. This included two deep-dive sessions hosted by their Customer Success Manager and attended by Deputy leaders from across the globe. The training was customised so it was directly relevant to the executive team and gave them the skills needed to use the platform to its best advantage. Leaders also undertook "train the trainer" sessions with their Customer Success Manager so they could help their own staff use the platform successfully.
Next, Joseph and their Customer Success Manager turned their attention to training managers. After this, Asana was rolled out to employees. Employees received basic training and were empowered to structure their work in ways that suit them. This worked well as some employees preferred list views while others liked to work with Kanban boards. This flexibility led to rapid adoption among teams and allowed them to collaborate in different ways. And for teams that collaborate with engineering, like customer experience and marketing, they can use the Asana integration with Jira to stay in sync while working in their preferred tools.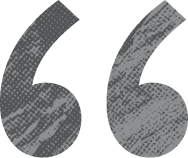 The benefits of using one work management tool
Asana is now used company-wide at Deputy by different departments:
Marketing uses Asana Forms for intake requests and manages all of their campaigns in the platform. This has made collaboration within the team easier.

Customer support tracks article development for the Deputy help centre to ensure all topics are comprehensively covered.

Customer success manages customer deployments in Asana so timelines and responsibilities are clear.

Finance and other corporate teams rely on the platform to manage their recurring work, like end of month close, and large projects.

PMO tracks big projects like compliance and office relocations. Asana tasks ensure no detail is missed.

Corporate engineering plans their quarterly and monthly sprints in Asana and manages projects like deploying Zendesk for the customer support team in the tool.
Overall, Asana has created a single source of truth that enables transparency into work happening across the company and ensures every department is moving in the same direction. Increased visibility across projects has also improved trust, which is especially important in today's remote work environment where 59% of employees work asynchronous hours.
With Asana, team members can easily see what everyone is working on in real time and when they can expect work to be completed. When work is finished, all an employee needs to do is mark a task as complete for the right people to be notified—no email needed. This has helped drive efficiency across the organisation because responsibilities and deadlines are clear.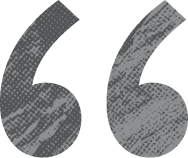 The IT dream team
The success of Asana's implementation has led Joseph and his IT team to solidify their status as a critical business partner that helps drive efficiencies across the company. The team receives fewer support tickets about accessing tools and lost data, and they now have more time to focus on strategic projects like custom integration work for Deputy clients.
With the changes to the business landscape brought on by COVID-19, it's more important than ever for the company to manage all their work in one place. Asana will ensure no matter where Deputy employees are located, they all continue to row in the same direction.