Clockwise optimizes calendars to create more time for focus in everyone's day. In a world where managers lose 62% of their workday on work about work, and employees are spending nearly 36% less time on strategy year over year, carving out time for deep work is more urgent than ever. That's why more than 10,000 organizations including Shopify, Netflix, and Etsy use Clockwise. When an opportunity to build an integration with Asana presented itself, the team at Clockwise took advantage. The result? An Asana + Clockwise integration that has led to a record-setting number of new organizations discovering the Clockwise platform and finding more time for both focused and strategic work. Here's how the integration was built.
Joining the alpha program for App Components
Clockwise joined the alpha phase of App Components, a set of Asana platform capabilities developers can use to build customizable, in-product experiences within Asana. Using app widgets and app forms, the Clockwise team built an integration that allows Asana customers to optimize their workday by blocking off time to complete their tasks. Clockwise Engineering Manager, Linda Pei, was impressed by the quick process. With a team of three engineers, they were able to build a production-ready app in four weeks— quicker than anticipated. This was due to support from Asana as the close collaboration between teams enabled fast development and even faster iteration.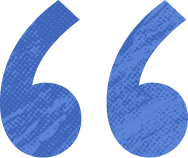 New organizations discover Clockwise
The Clockwise + Asana integration allows anyone to automatically add tasks to Google Calendar to create the best schedule to get work done. The improved efficiency for users has been especially noticed by the Asana community.
Since the integration, Clockwise has seen a significant increase in new users coming from Asana. In one quarter alone, the team saw a record-setting number of new organizations join Clockwise. Over one thousand businesses now use the Asana + Clockwise integration and more than 50% of users use Clockwise to manage multiple tasks. Francis Larkin, Clockwise's Vice President of Marketing, is optimistic about this success, viewing the integration as a great way for new people to discover Clockwise and create a schedule they love. Meg Glasser, a Product Manager at Clockwise, notes that more than half of the users who try the integration continue to use it.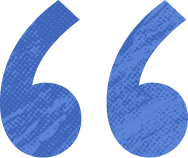 The team at Clockwise continues to improve and iterate on the integration with Asana through user feedback. Users of the integration will continue to enjoy the boosted efficiency offered by using both platforms in one place.
To learn more from Clockwise, listen to their Q&A session from our Asana for Developers webinar and how to integrate Asana tasks with your calendar.
Interested in building your own app with App Components? Visit developers.asana.com to learn more.