According to the U.S. Bureau of Labor Statistics, we spend fewer than 20 minutes a day reading. When we consider the current digital landscape and all the media vying for our attention and time, it's not surprising folks are reading less. But that doesn't mean we're less hungry for information. In fact, there is more and more valuable information for us to consume, whether it's about our purchases, the environment, politics, or creativity. If only there was a way for us to read more—and more quickly—to stay current and informed.
Blinkist is empowering the world to do just that: Their micro-learning app provides the key ideas from bestselling nonfiction books in text and audio formats that you can fly through in just fifteen minutes. Blinkist's co-founders, Holger Seim, Niklas Jansen, Tobias Balling, and Sebastian Klein saw a huge market opportunity and decided to start a company. To the company's founders, and especially Holger, who acts as CEO, time is the most precious resource—both for himself running Blinkist and for Blinkist users.
The challenge: Execution
When Holger and the team founded the company in 2012, the path to success was clear: removing as many roadblocks as possible so that their team could move quickly. "The main challenge to winning the market was—and is—to execute," explains Holger. For him, that meant "finding the right people and organizational setup so that great things can happen."
So they set out to find those things: "Core to our success is finding great people and getting out of their way to allow them to work towards the same goal."
Early on, that goal was to figure out how they could share the gist of a book in a format that people would engage with on a mobile device and could read or listen to in the blink of an eye. They tested different formats on early users, and came to the "blinks" that readers now find on Blinkist. Driving everything they do is their mission: to inspire people to keep learning. To that end, they work to improve their users' experience, provide them with better and more relevant recommendations and continue to innovate around their content formats.
To enable his team to execute on their shared goals, there's one thing that Holger has found is most effective: Empowering them. As champions of self-empowerment, he and his co-founders have made it a goal to to create an organization built on individual autonomy with zero micromanagement.
By focusing on empowerment, Blinkist avoids company politics. "At Blinkist, we focus wholly on transparency and direct communication across the company," explains Holger. "This is the total opposite of traditional cloak-and-dagger office politics," he says. "We've created a clear, open, effective working environment where everyone's voice counts."
The ROI of empowerment
In six years, Holger has grown his team to nearly one hundred employees and built a well-loved product.
Right from the start, Holger and the team knew they needed a tool that would provide the transparency and ease of collaboration to help the team at Blinkist live up to their values around self-empowerment. That tool turned out to be Asana. "With Asana, everyone can see what others are working on and provide feedback or chime in when a meeting is necessary," explains Holger. "Every employee knows what's going on with the business."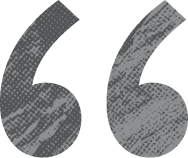 An outcome of having an empowered team. Holger says, is that "things move so much faster" because the team can execute quickly. "As a founder, I'm not a bottleneck anymore; I don't have to give the go-ahead on everything."
Even on bigger projects, people are empowered to make decisions because they're often a lot closer to the problem than Holger or other leaders in the organization might be. When they make decisions on their own, they can move their work faster instead of waiting on leadership's input or approval. For example, a team drove and launched the Simplify podcast with Holger giving feedback only every now and then.
"If people are empowered, they feel ownership and are much more engaged," explains Holger. But empowerment isn't just a feel-good result: "We have really great employee retention rates, because people feel they can have an impact here," says Holger.
Empowerment in practice
According to Holger, "Every person needs a system to get things out of their heads. After all, our brains aren't storage devices, they're thinking tools." This premise is the basis for how Blinkist uses Asana to put their values into practice at work. The team relies on Asana for what Holger calls both managing projects and "projects that aren't projects" that represent more abstract areas of work or ongoing bodies of work.
Using Asana for project management
Blinkist uses Asana to plan projects across the company. They organize their work, structure projects, and use comments and project conversations to communicate without relying on meetings. Tracking all of their work in Asana streamlines their team's collaboration and empowers every employee to take ownership of their work. For example, they used a project to track the localization of their website for German-speaking markets.
Projects that aren't projects
Just as powerful as managing projects is Blinkist's use of Asana to track work that doesn't fall into the typical definition of a project. They use Asana projects to record every employees' role and responsibilities, which provides clarity of purpose for each individual.
Every department within Blinkist (they call these "circles") is a project in Asana, where tasks define accountability and roles. This way, every employee can go into a circle's project and understand what that circle does, each person's purpose within the circle, and how their individual work ties into the bigger picture.
Blinkist teams also use Asana to manage their weekly "tacticals," or check-ins. Each team has an Asana project set up for their tactical; team members add topics of discussion to the agenda and take notes in the project for reference.
Every tactical project also has a "Bucket List" section where the team saves new ideas. "In the past, if I had an idea that I wanted to discuss with my team, I would have written a long email, and people would have replied—we'd end up with a long email discussion, which was really inefficient," explains Holger.
Now, instead of generating long threads that are difficult to parse and likely to be forgotten before the weekly meeting even happens, the Bucket List section is a trusted system for team members to share their ideas and ensure discussion will happen about them.
The power of practicing what you preach
Blinkist has seen many benefits from putting their company value of self-empowerment into practice. Just as their product saves users' time by providing insights in a more efficient way, "Asana saves us a lot of time," says Holger. "It facilitates conversation, transparency, and communication, and has become a trusted system for working more productively," he says.
By practicing their values in how they use Asana every day, Blinkist has built a thriving organization with high retention and a great product. "Asana is just a tool, but for us, it enables us to leverage our values in order to achieve our mission."