Wind is a micro-mobility share company that offers convenient, inexpensive, and fast access to short-distance transportation in urban areas. The team's highest priority is the availability, quality, and safety of bikes and scooters and the usability of the Wind app. Their mission is to make cities a better place, by reducing traffic, carbon dioxide emission, and noise.
Scaling operations, growing pains
When Matt Turzo joined Wind as COO, one of his first priorities was identifying improvements to the team's processes for local operations, fleet management, and deployment. He started with a full audit of Wind Mobility's tech stack and quickly discovered they had no strong tool in place for managing projects and initiatives. Instead, teams relied on a scattered, inconsistent mix of email threads and chat rooms to move work forward, making it hard to surface useful information or see projects through from start to finish.
Turzo knew this would never scale and that they needed a more effective solution to achieve the kind of category-winning growth they desired. After briefly considering other work management tools, he turned to Asana's winning combination of powerful features and intuitive UI to completely transform the way they work.
Asana adoption
Wind took a "content-first approach" to implementing Asana, choosing to house key hardware production information in Asana projects to stimulate and drive adoption. Once employees realized they needed Asana to do their work, the demand spread like wildfire and Turzo was able to complete the rollout to more than 100 employees within a matter of weeks.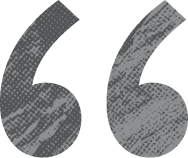 A more productive production process
Today, Wind uses Asana to manage everything from OKR-tracking and product requests to real-time bug reporting. It has brought a whole new level of transparency to the organization, helping the team move faster and stay aligned across multiple languages, teams, and timezones. In addition, Asana's mobile app has dramatically improved the way local Wind teammates collaborate with engineering partners from the field. Instead of reporting bugs and hardware issues via chat, they can easily snap a picture of the problem and attach it to the task for complete clarity—increasing the team's capacity to handle hardware fixes by 15% and allowing them to turn around and make changes to their production line in as little as a single day.
With Asana on their side, the Wind team is poised and ready to grow their reach and provide the most innovative micro-mobility service on the market.