Entrepreneurship has long been a hallmark of the American Dream. Venture for America (VFA) is a two-year fellowship program that empowers recent college graduates to realize their dreams as entrepreneurs. Founded in 2011, VFA has established a network of 300+ partner startups and Alums have started 100+ companies in 14 cities, where recent graduates work for two-year stints in a variety of roles. Many of these cities, such as St. Louis and Kansas City, are historically underrepresented among hotbeds of entrepreneurship. In 2017, Amy Nelson took over as CEO of VFA. Having worked at two international relief organizations, Amy was attracted to the emerging field of impact investing in companies with social missions.
Treading water with no standard for managing work
Before adopting Asana in 2014, VFA was relying on a combination of spreadsheets and a CRM system for managing projects and tasks. This posed several challenges including:
Lack of standardization: Every department was using different tools and working on projects in different ways which made collaboration difficult.

No source of truth: Important tasks were falling through the cracks because information quickly became out of date and wasn't actionable.

Lack of flexibility: Teams weren't able to adapt the tools to their specific needs. For instance, teams specializing in project management needed a different platform than teams specializing in managing customer relationships.
All in all, the team felt like it was treading water and unable to operate in a scalable fashion.
The search for a cross-functional solution
As a cross-functional team that strives for radical transparency, VFA wanted a tool that would increase visibility into work happening across the organization. The team also wanted a flexible tool that each team could customize to their workflows.
VFA looked to Asana because it made information transparent and accessible for their cross-functional team. In addition, the team connected with Asana's company values. From working collaboratively and avoiding taking shortcuts to imbuing passion into work, VFA strives to embody these values each day. Finally, as a scrappy team, the VFA team was looking for a tool that would enable its members to get work done efficiently without a lot of resources.
After deciding to adopt Asana, VFA started with a small team of Asana champions who were key to promoting the platform throughout the organization. To ensure that everyone was empowered to use Asana effectively, Amy and her team hosted individual Asana sessions, as well as bi-annual "Lunch and Learns," which enabled the team to go deep on specific features. These Lunch and Learns still happen today. Amy also leads by example by tracking her own work in Asana. This way, her team knows Asana is a critical tool and the de-facto platform for managing their work.
Asana as a linchpin for grant management
Today, VFA uses Asana across the entire organization to manage all of their programs and work. Amy and team estimate that each person saves approximately 45 minutes each day as a result of streamlining work in Asana and avoiding unnecessary follow-ups.
One of the most important functions the team runs in Asana is managing upwards of 45 grant applications each year. As a nonprofit, compliance is top-of-mind for VFA. Asana enables multiple teams to coordinate the entire grant management process from the initial letter of intent to the final submission. Because everything is managed in Asana, the finance team knows when they need to compile budgets and reports, and Amy knows when to review grant documents. Having one project for grants that is visible to everyone in the organization and includes all relevant documents helps ensure that they are able to apply for more grants and secure more funding.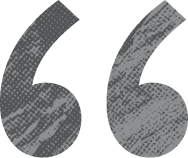 In addition to grant management, VFA relies on Asana to manage the fellow experience. VFA runs their fellow selection process in Asana, as well as a month-long fellow training camp program, which serves as fellows' first introduction to VFA. Because fellow programs are launched each year, stakeholders can simply duplicate previous Asana projects to kick off planning for the current year's. Amy and her team estimate that they save at least three workdays per large-scale event as a result of streamlining the planning process with Asana.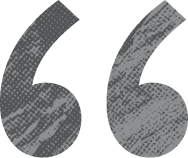 Embarking on a new decade with Asana
Now that VFA has built a strong foundation for future growth with Asana, they plan to develop their capabilities in the form of new initiatives, including an accelerator focused on diversity and an impact study, as it embarks on its 10-year anniversary. These efforts are focused on determining how the VFA team can broaden its impact in the next decade and will culminate in a series of recommendations for VFA's future. And each of these new initiatives will be managed in Asana.