Schbang is an award-winning digital marketing agency offering everything from content creation to custom websites and mobile app development. Headquartered in Mumbai, Schbang works with a range of clients from Nivea to Domino's Pizza. Since its start in 2015, Schbang has grown to over 1,000 employees and established a presence in Mumbai, Bangalore, Delhi, and UK. 
Rapid growth resulted in different work styles taking root across the agency. Teams used various work management tools, spreadsheets, and emails to manage work. This hindered the senior leadership team's understanding of project and task statuses, workload distribution, and resource allocation, which made it difficult to create resourcing plans. Co-founder and Head of Business Transformation, Sohil Karia and HR and Learning and Development Manager, Steffi Dsouza, particularly felt this burden. 
Meanwhile, Project Manager, Zahaan Ghadiali, faced a similar issue. In charge of coordinating projects and liaising with clients, Zahaan often chased status updates from six teams at once. If a project stalled, providing updates to clients was time-consuming because Zahaan couldn't see how each team was managing its work. 
Schbang needed a work management platform to centralise work. This new platform had to: 
Enable faster and more transparent collaboration between teams so projects were easier to manage. 

Assign clear responsibilities and deadlines so workloads and timelines were visible to all stakeholders. 

Show how work connected and laddered up so project managers could clearly understand where projects were stalling and relay this to clients. 

Provide analytics on the time spent on projects and activity across brands so leaders could make better resourcing decisions. 
After trialling a range of solutions, Asana emerged as the clear winner. The platform was user-friendly and offered flexible features like the ability to change from timeline to board views.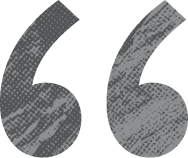 Implementing Asana with the help of Altudo 
Schbang implemented Asana with the help of Altudo, an Asana Solutions partner. The team at Altudo ran a training session with Steffi covering the best way to set up projects, portfolios, and automated workflows. 
Zahaan set up a pilot project for one brand. Six teams who worked on the brand, from sales to technology, joined Asana and began collaborating. Zahaan used the learnings to create a project management template to help onboard other brands. 
To assist with agency-wide adoption, Steffi and Zahaan ran introductory training sessions. Steffi also held open office hours once a week to answer questions about Asana. Altudo was on hand to help answer the harder questions. This process helped improve adoption rates and now over 80% of the team use Asana at least once a day.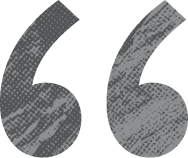 Speeding up work with Asana 
Different teams across Schbang now use Asana to collaborate and manage work. 
According to the Anatomy of Work Index, workers save an average of 4.9 hours per week with improved processes. At Schbang, project managers, like Zahaan, have doubled the number of projects they manage thanks to Asana. 
Here's an insight into how project managers work more efficiently in the platform. 
Templates exist for different projects making it faster to start work. Before Asana, it took three days to organise projects and have stakeholders agree on timelines. It now takes 30 minutes for project managers to set up projects, get approval on timelines and kick off work. 

Integrations between Asana, Slack, and Gmail save time and stop work from getting lost in inboxes. Now, when a client emails over a request, it automatically becomes an Asana task and a Slack update gets sent to the task owner. 

Automated workflows save project managers time on manual work. For example, three days before a task is due, Asana sends automatic reminders via

Slack to task owners. If a task is at risk of being delayed, assignees can flag it in Asana and adjust timelines. 

Timelines and updates make meetings more productive. Visible timelines and updates in Asana help leaders decide which issues to prioritise in meetings so the time spent is productive. 

Analytics help managers and leaders understand team workloads and the number of resources dedicated to each brand. Managers can now deploy extra resources to assist overloaded teams.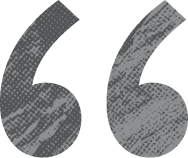 A future of constant improvement 
Zahaan, Steffi, and the rest of the team at Schbang will keep looking for ways to boost productivity to deliver more award-winning work to clients. This plan involves deepening integrations with other platforms and automating more workflows across the business.