OfficeNinjas® is on a mission to provide education and career development resources for administrative professionals, executive assistants, office managers, and workplace operators (aka "Ninjas"). Since 2012, their fully remote team has produced hundreds of networking events and developed a weekly newsletter that reaches tens of thousands of readers.
Their flagship event, OfficeNinjas® Admin Week, is a celebration each April, in honor of Administrative Professionals Day. During the week-long event, OfficeNinjas® reveals the winners of their national program OfficeNinjas® All-Star Awards and hosts over the top raffle giveaways online — building up to the week's in-person OfficeNinjas® Conference and Admin Bash.
But this year, with shelter-in-place orders due to the COVID-19 pandemic in San Francisco and other cities around the United States, the OfficeNinjas® team had just six weeks to reimagine and redefine Admin Week 2020 as a completely virtual experience.
Not only did the team need to plan new virtual events, they also needed to cancel their in-person plans. In order to turn their event around, they needed a way to:
Connect and collaborate across multiple time zones for developing the new initiatives

Track all previously scheduled work that needed to be cancelled

Keep old and new work processes flowing, even as team members juggled new personal responsibilities like school cancellations and childcare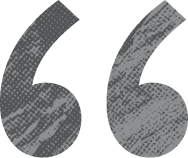 Agile management for a nimble team
OfficeNinjas® Co-Founder Edwin Salgado is an engineer, and knew he wanted to support his team with powerful agile and scrum methodologies. As a small, remote-first team, OfficeNinjas® needed a tool as flexible as they were, where they could plan, reevaluate work, and iterate on a daily and weekly basis.
With team members located around the globe and daily requests coming in, OfficeNinjas® chose Asana to help them gain at-a-glance insight into what work each team member had to do on any given day.
Transforming into Asana ninjas
In order for this remote team to collaborate most effectively, Edwin and Co-Founder Nancy Chen-Salgado knew each and every team member needed to become an Asana power user. So they established weekly Advanced Search reports that pull each team member's work into a personalized project. Then, they're able to drill down further into the work they need to do each day.
Additionally, every new member of the OfficeNinjas® team is trained to use Asana using a OfficeNinjas® own Standard Operating Procedures (SOP) instructional guide during their onboarding process. This internal Asana guide describes all relevant steps and protocols on how OfficeNinjas® uses Asana to achieve efficiency, uniformity of performance, and reduce miscommunication.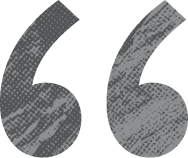 Pulling off a virtual event in six weeks
When the shelter-in-place orders began in San Francisco, the team had to rethink their entire OfficeNinjas® Admin Week experience, while managing the complex process of cancelling their in-person events. Since all of their event planning was managed in Asana, they didn't have to worry about overlooking any of the hundreds of vendors and logistic details.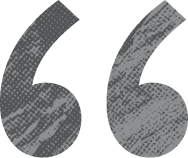 Despite the challenge of conceiving and producing a new Admin Week program in just six weeks, they decided the show must go on. Celebrating and supporting the administrative community—who themselves were adapting and solving problems as companies around the world transitioned to remote work—had never felt more necessary.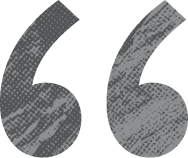 Because their team works across multiple time zones, and because so many team members were impacted by the COVID-19 pandemic through shelter in place, quarantine, or other life changes, the OfficeNinjas® team relied on the work being done in Asana to keep everyone in the loop. If a team member was offline or unavailable, the information was still accessible in Asana, which made it possible for teammates to jump in and help execute critical tasks.
In conjunction with their agile methodologies, the OfficeNinja® team also used Asana features like subtasks and due times to clarify at a granular level exactly who was working on what, and when those things were due.
Unveiling more virtual events
Admin Week 2020 may go down in the books as their most unique challenge solved, but the OfficeNinjas® team isn't stopping there. They're currently developing new education programs and a powerful digital community tool to support the administrative community in the ever evolving future of work.