HubSpot is a leading growth platform comprised of marketing, sales and customer service software, and a powerful free CRM. Over 60,500 total customers in more than 100 countries use HubSpot's award-winning software, services, and support to transform the way they attract, engage, and delight customers.
When Elissa Hudson became HubSpot's PR lead for the APAC region in 2018, she had a huge task on her hands. Based in Sydney, Australia and working as part of the regional marketing team, she is responsible for building brand awareness for HubSpot by driving media coverage in key countries across APAC.
Manual task tracking created an administrative nightmare
Working with three PR agencies, as well as colleagues based on different continents, and reporting directly to the regional director in Singapore, Elissa was juggling a high number of tasks from different time zones. At any one time, she could be working on more than 30 different media stories, each of which had many tasks attached to them, such as sourcing quotes from spokespeople, writing content, providing imagery, liaising with various stakeholders, and more.
Elissa used a mixture of pen and paper for daily to-dos and spreadsheets for project management, but this manual tracking system was far from ideal and caused critical problems:
Important action items and to-dos for media placements were falling through the cracks resulting in missed opportunities.

It was slowing their agencies down because tasks were not completed quickly enough.

There was no single view of how each media placement was progressing making it difficult to forecast whether or not coverage targets were being met each month.
From chaos to centralised management
The team needed a tool that could seamlessly manage story pipelines, personal to-dos and collaboration with managers. Tasks needed to standalone so they wouldn't be overlooked but they also needed a system that would offer a big picture understanding of project progress.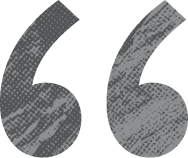 Asana offered an intuitive and easy-to-use interface, a mobile app for on-the-go planning, and integration with two tools essential to the team's work: Gmail and Slack. Most importantly, Asana allowed processes to be standardised and brought tasks together into specific projects and boards. This enabled the easy completion of tasks and an effective way to keep track of developments in each region.
Boosted efficiency and better insight
The team's day-to-day is vastly different thanks to Asana. For Elissa, it all starts with her morning commute where she can easily plan and prioritise her day with the Asana mobile app. Gmail and Slack integration allow her to turn requests from colleagues overseas into trackable tasks, and items that need manager input can be easily assigned and added to their one-on-one agenda.
When it comes to working with media opportunities, the team takes full advantage of Asana's projects in board view. All opportunities are colour-coded by region and categorised based on their stage of development. The team can easily visualise what stories are in the works and add subtasks to projects to ensure smaller steps don't fall through the cracks and stall projects down the line.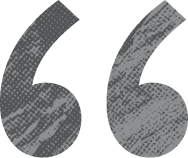 The visualisation also helps Elissa and the team gain insight into how they are tracking against their goals. Whereas before the team had to rely on spreadsheets, they can now quickly see what stage each opportunity is in. This enables the easy prediction of how developed a particular story is, or when a placement is due to go live, allowing more accurate planning and coverage forecasting. If a gap is identified in the pipeline of coverage, the team can take charge and proactively pitch stories to ensure they meet targets.
Scaling made simple
Elissa is growing her in-house team in order to drive more media coverage in their key regions and she will use Asana as the basis of onboarding and collaboration. Her first hire will be a PR professional to lead the Asia region. This hire will report directly to Elissa and Asana will serve as the link that connects their work so they can easily collaborate across offices and time zones.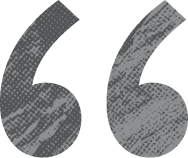 Full visibility into projects and process will also lead to a smooth onboarding process allowing Elissa and her growing team to continue to scale HubSpot across the APAC region.