G2 is a B2B software and services review platform that serves millions of software buyers and vendors around the world. To engage their two different audiences, G2's marketing team is responsible for generating reviews and driving 50% of the company's revenue through site traffic and sales pipeline.
When Ryan Bonnici joined the company as its Chief Marketing Officer, he had ambitious plans, aggressive goals, and a mandate to grow the marketing team by 6X in three months so they could successfully execute their marketing strategy. But, Ryan knew that rapidly growing the team wouldn't deliver a 1-to-1 scale in capacity if they continued using existing tools and processes.
In fact, the team was experiencing operational growing pains:
Campaign needs, responsibilities, and deadlines weren't clear, causing work to fall through the cracks.

Knowledge and information sharing was manual and time-consuming because data lived in siloed tools like email.

Marketing leadership was forced to rely on hundreds of hours of status update meetings because there was no way to monitor work happening across the team.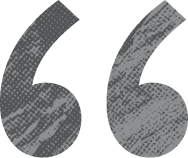 He knew the team needed a tool that would help them successfully scale and execute their programs and campaigns so they could hit their traffic, review, and revenue goals.
Ryan didn't have to do intensive research and read reviews from other marketers to know which solution he wanted to implement. He knew Asana was the tool his marketing team needed, having used it in previous roles at HubSpot and Salesforce.
Based on previous experience, Ryan knew that if he wanted his team to adopt Asana he had to lead by example. He began by training his managers on how to adapt Asana to fit their programs, initiatives, and workflows during their weekly leadership meetings.
The regular reinforcement and real-world application helped the team see the value of the platform firsthand. "There would always be a lightbulb moment," Ryan says. "Once they'd learn how to manage their projects in Asana so everyone on their team could see and execute the plan without having to update the same information in multiple places, it would change everything for them."
Executing G2's marketing strategy with Asana
Now the marketing team organizes, tracks, and manages everything in Asana—strategic planning, program plans, and every campaign and activity— so they know how they're performing and tracking towards their top three metrics: traffic, reviews, and revenue.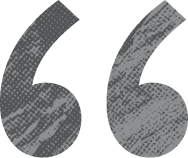 Now that the marketing team has clarity on responsibilities for every initiative, visibility into the status of work, and standard processes for routine campaigns and projects, they're able to:
Optimize team processes and workflows to launch campaigns 2X faster.

Quickly onboard new teammates because historical context, processes, and work are all in one place.

Hit their goals because critical work never falls through the cracks and team members aren't wasting time looking for the information they need.
Since building and scaling the marketing function at G2—hiring, strategy implementation, process building—Ryan and his team are now turning their attention to increasing brand awareness, launching new products, and growing their market share. And all of these strategies will be managed in Asana.