Engage Interactive is a full-service digital agency that specializes in helping companies build their online presence through everything from website design and development to SEO and PPC.
Revamping a decade old production process
Heidi Garthwaite is the Studio Manager at Engage Interactive where she oversees the agency's production process and manages the workload of more than 30 digital marketers, designers, and developers. In this role, she sits at the center of all client work and communications and is responsible for keeping deliverables on track and ensuring the wellbeing of the team.
Shortly after celebrating the agency's 10th year in business, it became clear to Heidi that the team needed a new process for planning, organizing, and executing work. Engage Interactive and its client roster had both recently expanded, and Heidi was beginning to feel the strain of manually tracking every teammate's tasks in a siloed to-do list.
A new way to work
After three months of research followed by three months of trialing multiple options, Heidi selected Asana as the agency's new work management tool. Not only was it the most intuitive solution she'd come across (some of the team were already using the free version personally!) but it was also the most flexible. With Asana, Heidi could easily assign and manage work based on task attributes (e.g. design, web, content), optimize capacity planning, and run customized reports to get real-time status updates on client tasks and deadlines.
Hitting deadlines and new milestones
Today, Engage Interactive uses Asana to manage everything from its most complex, full-service digital brand transformations to keeping the kitchen stocked. Every client has a dedicated project in Asana, and the team uses tasks to break work into actionable categories like content writing and web updates. These tasks are then added to a capacity planning project that Heidi uses to make sure everyone is operating at peak productivity. They've even started exploring integrating Asana with Gmail, so they can keep all of their business critical communications connected.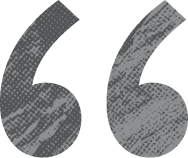 With a completely revamped work management process, an exciting list of new client projects, and a brand new office in Leeds, there's no doubt that Engage Interactive is well prepared to take on the next 10 years of agency life and beyond.