When you play Mabinogi, a very popular massively multiplayer online role-playing game (MMORPG), anything is possible. Set in the mystical Erinn, a land where a century-old battle rages, players can choose to craft themselves as heroes, villains, or even party animals. The choices are infinite and that's part of the magic. A South Korean game, Mabinogi is available on desktop in different countries around the world. Game developer devCAT, a subsidiary of gaming giant Nexon Korea, developed Mabinogi in 2004. So, when the need for a mobile version of the story loved by millions arose, it made sense that devCAT be tasked with the important mission.
Converting a desktop game to a mobile version is no easy feat, especially when fan expectations are high. No one knows this better than Kyungha Kim, Head Project Manager at devCAT. Kyungha, who leads five other project managers, oversees game development by connecting teams, organising work processes, and maintaining quality assurance. Overall, Kyungha and her team help organise the work of around 200 employees who are split into 30 teams. Project Managers are trusted to keep game development on track, so when managing work became difficult the team sought a solution.
Preventing forgotten tasks
When a piece of work is unaccounted for or forgotten, Kyungha and her team call it "black boxing". Work managed in different ways and in different tools resulted in occassionalblack boxing at devCAT. Using spreadsheets made it hard for project managers to track multiple tasks at once because documents were updated by asking each individual about their progress. This meant project managers could not assess and report on the status of more than one task at a time.
While devCAT had two work management tools available at the time, one was too complex (and so had low adoption rates) and the other was only specialised for organising documentation. Along with forgotten tasks, top-level visibility into work was difficult to glean because everything was scattered across different tools. This made planning quarterly milestones and managing team workloads challenging and time consuming.
Kyungha and her team needed a solution that was simple, yet powerful enough to manage their development processes. Ideally it would:
Show work progress at a glance to improve planning

Allow tasks to be clearly assigned to prevent black boxing

Provide insight into workloads for better work distribution

Improve visibility for better collaboration across teams
After trialing several work management platforms, Asana became the top choice. Features like Rules and Timeline would improve project management and the intuitive interface ensured staff would actually use the platform.
Kyungha and her team of project managers introduced Asana as a ready-to-use platform. They created rules to automate steps for things like project distribution, task assignation, and deadline scheduling. Each team was trained on how to manage their work and projects in Asana through step-by-step slide decks that could be viewed again at any time. This clear implementation plan, plus Asana's ease-of-use, led to rapid adoption by the entire devCAT team.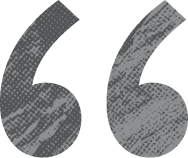 Managing end-to-end production with Asana
Asana is now used to manage the entire game production process–from designing graphics to building game features. Every team from development to design uses an Asana project to manage their work. When tasks are relevant to larger projects, like quarterly goals, they are also added into those projects so everyone is working off of the same information. This gives the project management team a clear view of all work happening across the company and insight into how bigger projects are tracking with the Timeline view. Rules are set up so completed tasks are automatically moved into a "Completed" section which makes spotting unfinished tasks much easier.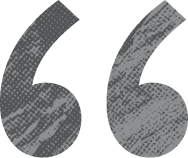 The result of this new transparency into work happening across teams is that "black boxing" has been significantly reduced. The entire company now collaborates better because they are using one tool and time is saved because people are no longer so focused on coordinating work. devCAT wasn't alone in this; the 2021 Anatomy of Work Idex found 60% of employee time is spent on work coordination. With Asana, devCAT has reduced this statistic internally so they're working more efficiently.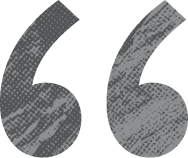 Looking to the future
The team at devCAT will continue working hard to bring Mabinogi Mobile to life. Soon enough, people will be able to enjoy the magic of Mabinogi right from their mobile device. Asana will continue to help the team manage the process, and their future projects, every step of the way.