Machine learning is a type of artificial intelligence (AI) that self-learns through data and experience. Everyday technology like social media networks, banking apps, and chatbots use machine learning algorithms. While machine learning technology can teach itself, it needs the right data to get started.
Finding the right training data can be difficult and that's where Appen comes in. Appen provides high-quality training data and data management for customers so they can build the best AI products possible. Operating in over 130 countries and working in more than 180 languages and dialects, the company supports top technology companies like Microsoft, Adobe, Amazon, and Siemens.
Kristy Mueller is a Senior Project Manager at Appen, and in charge of managing experimental and pilot projects in the global solutions team. Because of Kristy's experience running complex initiatives, she was chosen to help solve a company-wide issue: standardising the management of client projects and reporting to relieve roadblocks and increase visibility for leadership. Senior leadership wanted to solve the problem by introducing a work management platform.
A quest to improve efficiency
Before Asana, client projects were run with a variety of specialist tools for work production, but no single tool for task management. Often work was managed in spreadsheets and employees spent a lot of time attending status update meetings. The 2021 Anatomy of Work Index found 60% of employee time is spent on work coordination. This was happening at Appen. More time was spent in meetings, generating reports for leadership, and getting projects off the ground than desired. Bringing work into one place would make processes more efficient and give employees time back to focus on building amazing products for clients.
A business case for Asana
Appen leadership set up teams to trial different work management tools. Each team was given one tool to try and asked to write a business case outlining the pros and cons of it.
The brief was clear. Appen needed a tool that would:
Provide transparency into day-to-day work for more efficient client management, planning, and reporting.

Designate who was responsible for each piece of work to drive better accountability.

Serve as a single source of truth for work and make searching for information easy.

Be flexible enough to suit different workflows across the company.
Kristy's team researched Asana and was pleasantly surprised by the level of customer service provided during their trial. The Asana team helped customise the platform to suit Appen's needs, which was a key reason the platform was chosen by the company.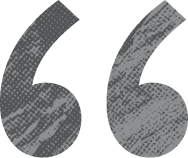 Implementing Asana across the company
Asana was introduced in phases at Appen. First, governance and compliance rules were established. A group of 15 people across the business met to decide on things like naming conventions and how client work would be managed. Once these rules were established, an Asana training course was created and added to Appen's internal learning and development platform. The course included general how-tos, as well as specific information about using Asana "the Appen way."
Groups managing client projects were introduced to Asana first. During the implementation stage, training sessions were run by both Appen staff and their Asana Customer Success Manager.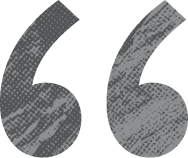 To help drive adoption of Asana, Kristy organised a group of volunteers across the company known as the Asana Appen Ambassadors club a.k.a The Triple-A team who are members of the Asana Together community. The team works off an Asana project and helps promote the use of Asana within the company. Since starting the Triple-A team, usage of Asana has risen significantly.
How Appen manages their work in Asana
Asana is now used across Appen to manage things like client projects, internal initiatives, tracking goals, group meetings, and more. This has standardised processes across the company and made reporting simpler. Leaders can now easily understand project status, timelines, and deadlines by using portfolios in Asana. Meeting times have been drastically reduced and efficiency has increased thanks to features like adding tasks to multiple projects, project templates, custom fields, comments, and forms. Here's insight into how these features help:
Overall, employees at Appen find it much easier to manage their work from cross-functional projects to personal to-do lists.
Continuing to improve processes
Kristy and the team at Appen are excited to keep standardising processes across the business. They will continue to create templates to manage all kinds of client projects and create more integrations with Asana. Currently, Appen has integrated Asana with Microsoft Teams, Outlook, Sharepoint, Zoom, Jira. and PowerBI. The team is working on a deeper integration with Power BI to provide more insight into the number of tasks per project and the time it takes to complete a task. This will help Appen continue to improve their workflows in Asana so the company can keep helping deliver groundbreaking AI products to the world.