As a team lead, one of your most important responsibilities is to help team members prioritize the right work to support your organization's goals. Easier said than done, we know. The fact is there are countless projects your team can be working on at any given time—not all of them high priority or impact. So how do you keep pesky low-priority work at bay and ensure everyone is using their limited time and energy effectively? At Asana, we believe it starts with aligning your entire team around the same vision and connecting your goals to strategy and execution. In other words, it starts with the pyramid of clarity.
What is the pyramid of clarity?
Let us start by saying that the pyramid of clarity is not an Asana feature. It's not something you'll find in our product, but it is something you'll have heard once or twice if you've been using Asana for a while. 
We define the pyramid of clarity as a framework for connecting every day work back to strategic objectives, so that everyone in your organization understands how their work ladders up to the company's mission. In other words, every task should be connected to a project, which may be part of a Portfolio, which is then connected to a Goal, which supports your company's mission. In fact when we launched Goals earlier this year, it was the final step to completing the pyramid of clarity for our customers.  
When implemented widely, the pyramid of clarity creates clear and complete alignment across every individual, team, and department so you can make better decisions and prioritize work that drives measurable impact.
What are the advantages of building a pyramid of clarity in Asana?
Building a pyramid of clarity in Asana means you can connect goals directly to your team's work, right where it's happening. You don't have to worry about updating a separate spreadsheet or slide deck when progress is made—everything is connected and logged in real time. This allows you to track and achieve your goals more easily, and pivot priorities when business needs change. Some other common advantages we hear from customers include: 
Reduced cross-functional friction related to prioritization and resource allocation. 

Less time wasted on aligning and re-aligning initiatives to goals when changes occur.

An easier time reporting on progress, recognizing accomplishments, identifying duplicate work, and course correcting at-risk work.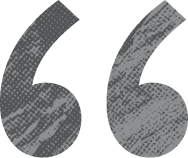 An aligned team is an effective team
When it comes to improving your team's effectiveness, connecting your work to strategic company goals helps in more ways than one. Research shows employees who believe their organization is set up to work effectively are 3X more inspired to meet their goals. They're also 4X more likely to feel engaged at work—a huge win for teams on any day, but especially now when so many are working remotely. 
And if you're looking for goal-setting best practices or ideas to help build your own pyramid of clarity, we've got you covered. Download the Asana Playbook to OKRs to start making a bigger impact today.